By Sam Johnson, Deputy Director of Cullinary | 1776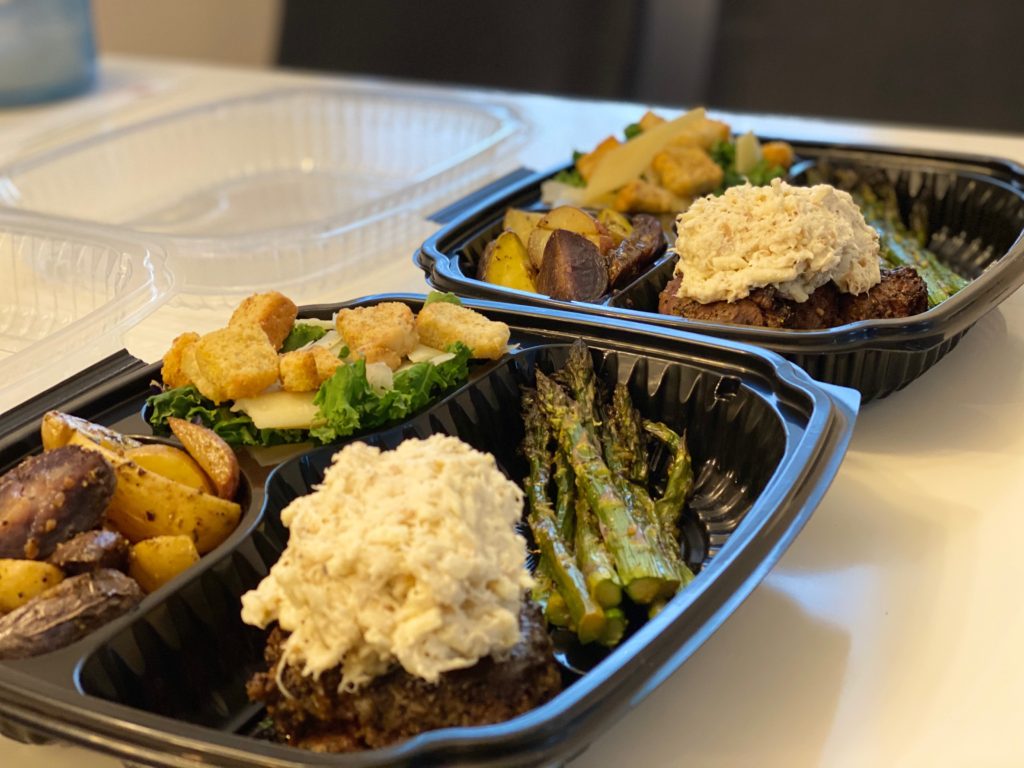 These hot summer afternoons and evenings. Call for a great recipe and super easy. It's a fun take on Poke sure to please the taste buds and hungry dinner guests. I love serving it with a  great toasted baguette and a glass of rosé.
INGREDIENTS
2 cans solid white tuna
1 bunch scallions, thinly sliced
1/4 C soy sauce
2 T sesame oil
1 T honey
1 T rice wine vinegar
1 T furikake rice seasoning
1 C cherry tomatoes, halved
1 english cucumber, halved and    thinly sliced
4 C mixed greens
1 C fresh herbs (mint, basil, Thai basil, cilantro)
Ginger-Miso Dressing
2 T miso paste
2 T ginger, finely chopped
1 garlic clove
T rice wine vinegar
T water
T sugar
2 tsp sesame oil
2 T vegetable oil
DIRECTIONS
Drain tuna and flake into bowl, add scallions.
Add soy sauce, sesame oil, honey, vinegar & rice seasoning to blender, blend until combined and pour over tuna. Mix tuna, scallions & soy dressing until well combined. 
Set aside or chill until ready to serve.
For ginger dressing; combine all ingredients in blender, puree until smooth.
To serve, mix greens, herbs, tomato and cucumber.
Top with reserved marinated tuna and Ginger-Miso dressing.