Inspiring a Passion for the Future of the Sport
Story by Colin Dougherty, Photography by Warner Garande
Keswick Hunt Club held it's Opening Meet for the 2020-2021 Hunt Season on October 23rd, on a beautiful fall morning at Cloverfields. It was a great day to be in the Keswick countryside. All of this is only possible by all the generous landowners and, on this day, the Coles and Barnes families' kind support at Cloverfields. The usual hunt breakfast of ham biscuits and 'hunt coffee' to warm the insides for those that needed it was not offered in accordance with county regulations in place due to the pandemic.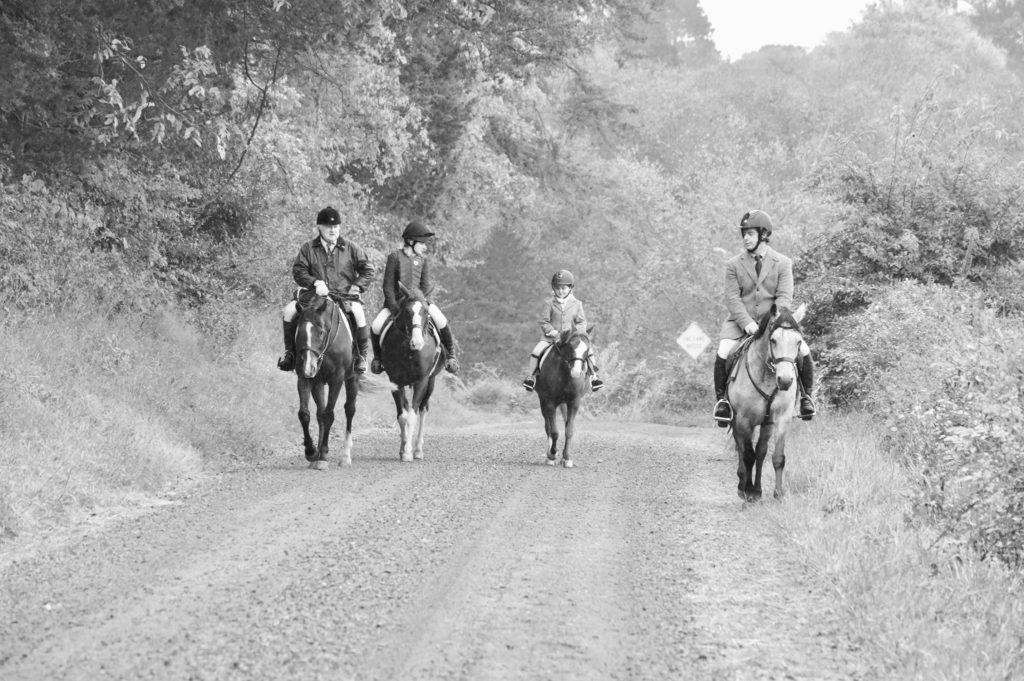 Living in Keswick for nearly twenty years, I have concluded that fox hunting is best described as a passion. Many of my neighbors are immersed in the excitement and challenge of this age-old sport. This ancient countryside tradition was developed by the British during the 16th Century into an aristocratic sport. Today, a wide range of riders from all walks of life put aside the day's responsibilities and gallop across fields and over fences that they may never have had the opportunity to roam. Fox hunting is one of the few sports that binds people to horses, horses to hounds, and all of us to the land. When it is absolutely perfect, it is totally out of control, the hounds are screaming, and hooves are pounding the terrain. The horn is blasting as riders are streaking across land many wouldn't otherwise have the courage to cover at a wide-open gallop.
As a hunter, if look back at your first time in the field, you may recall the excitement felt the first time you heard the 'moving off sound' of the huntsman's horn blow, or perhaps as a young junior how your pony started to dance in anticipation as the hounds opened on a line. You knew something extraordinary was about to happen; your heart is pumping in the joyful anticipation of a fun day of sport. At the very least, a day in the countryside away from the chaos of real-life in the pandemic-world we live in is downright refreshing.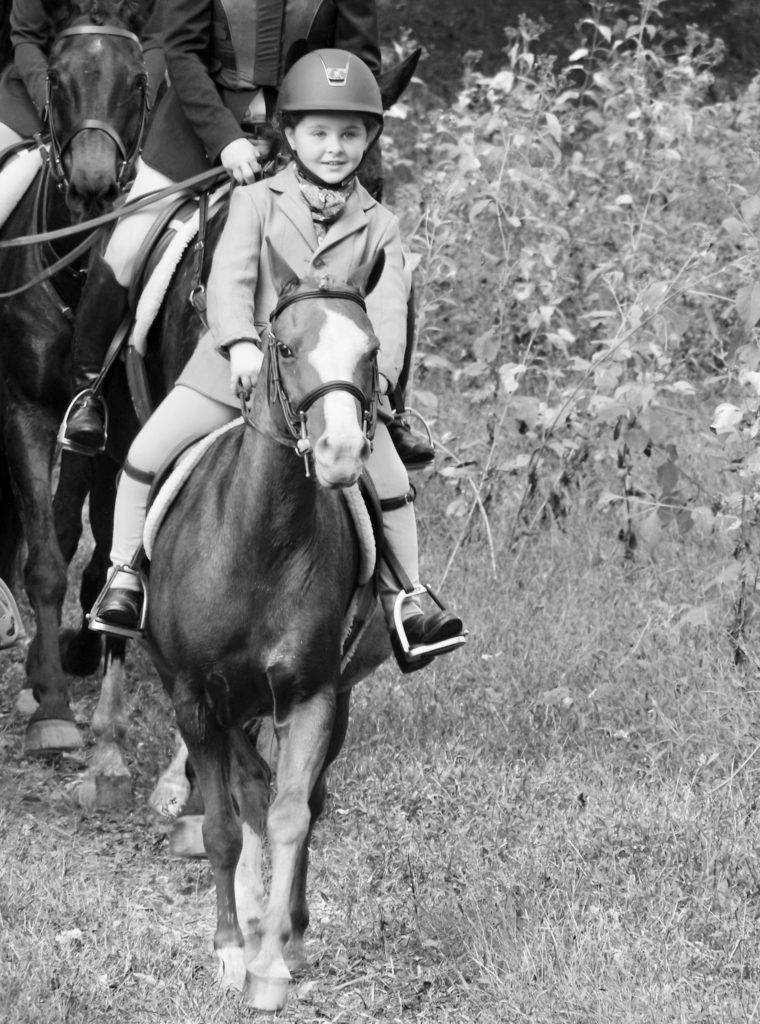 Fox hunting grants the unique opportunity for a real connection with your horse, absolute immersion in the pack mentality of hounds, and to test your skills in navigating challenging terrain. Following an organized pack of hounds as a member of a hunt club whose activities affect the entire community, not just you, while participating in a sport you enjoy as the result of a twelve-months-a-year program which has been carried on continuously for generations here in Keswick, it sinks in how important it is to inspire youngsters to embrace and carry on the traditions.
For those families with the ability and passion for the fox hunting lifestyle, they may include their children at a Keswick Hunt Club meet. First, remember that fox hunting, unlike other equestrian sports, is purely for fun and that the last thing any hunt club wants is to make the introduction to the sport something less than fun. Nevertheless, there have to be some do's and don'ts, but rest assured, the knowledge and expertise available to these young riders of the Keswick Hunt is unprecedented. The opportunity to experience true camaraderie among your fellow sportswomen and men in the field is ideal at this moment in the club's history. The Juniors are essential for the club's continuation as they are the future members, volunteers, staff, and perhaps masters of the hunt. Inspiring these youngsters to become our prospective supporters, land conservationists, and land owners keep these traditions alive for generations to come.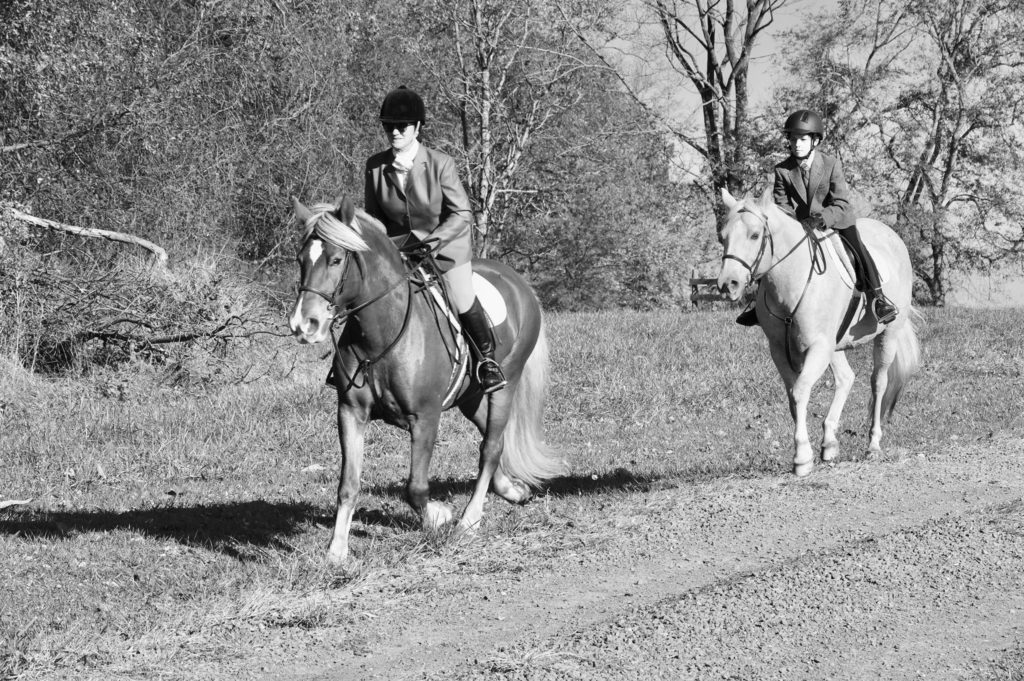 At the Keswick Hunt Club's Opening Meet, India Mooney, daughter of KHC member Kelsey Mooney, was riding Spring Ridge Willow, a Welsh small pony. Now seven, India began riding at age three and has since fallen in love with the sport, especially hunting. She enjoys showing in the short stirrup and hunting with KHC as often as she can. Kelsey adds, 'a good pony and rider can do both and would benefit from enjoying both worlds.' Willow and India are a perfect team, each knowing their role and keeping each other safe, making them a fantastic pair for fox hunting.
At a recent KHC Junior Meet, Gabrielle Shriver, daughter of KHC member Mary Shriver, joined India with mentors Sandy Rives, ex-MFH and Honorary Whipper-In and Rory McClendon, Honorary Whipper-In. Sandy says 'we all soak in and enjoy seeing the enthusiasm that the juniors bring to our fox hunting field. The juniors are so excited to hunt with the hunting staff on junior days and we all love making it possible.'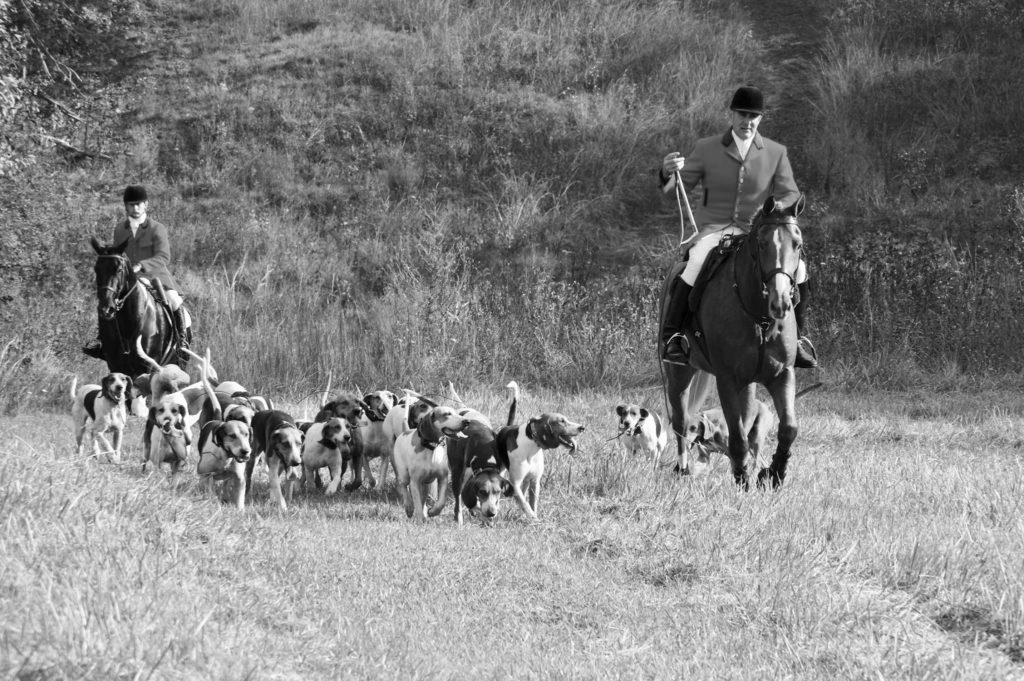 Gabrielle was riding a small pony mule by the age of two, beginning her formal lessons at the Glenmore barn on their string of super school ponies. After completeing her first hunter pace at age six she had to take a year off from riding while recovering from brain surgery treatment for epilepsy. She started hunting with Oak Ridge at age seven and hunts regularly ever since earning her buttons at Oak Rridge and four Fairly Hunted Awards from the MFHA. She began hunting a small pony, moved up to a small large (in photo), Princess, courtesy of Sally Lamb. The pair won first place in the junior division of the Shenandoah judge trail ride competition this summer. They also earned a blue at the KHC fall hunter pace Junior division. They enjoy and are members of MSPC and Deep Run pony club. As well as a junior member of Farmington and Keswick Hunt Club. Gabrielle trains currently at Millington stables under the watchful eye of professional Chanda Boylen. In the future she wants to show a bit and learn how to piaffe in dressage but in the meantime, she loves to trail ride and ride bareback. Fox hunting is her absolute favorite. Having other children in the field makes hunting that much more fun for her, as a buddy always does.
Fox hunting is a pursuit, something you work on, and in this work, the real pleasure is discovered. Keswick has held many events over the years geared to getting Juniors involved and encouraging their participation. Learning how it 'gets done' is essential and a vital role of the club's adult hunting members. In part, by the example of the members, the club must teach juniors the fox hunting formalities such as going to the meet, arrival, moving off and in the field, turn out for various stages of early cubbing, formal hunting with and without colors, and even in frigid weather or rain. The more experienced ladies and gentlemen can show the juniors how it is 'being done' at the Hunt Breakfast, matters of attire and the collective knowledge shared on etiquette points, precedence in the field, and various courtesies.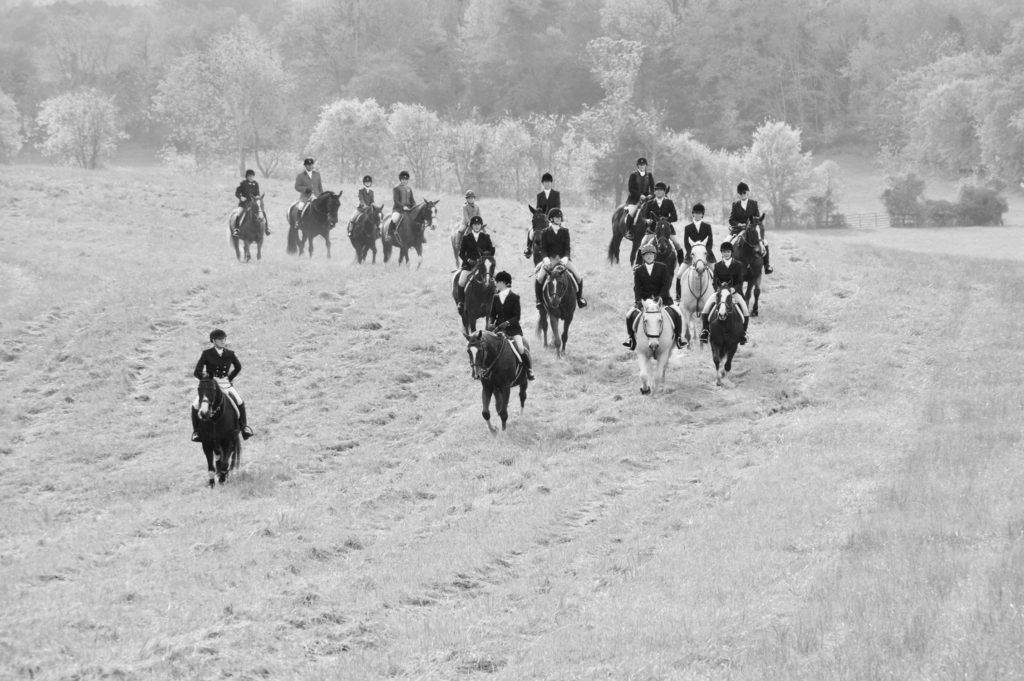 It is a fox hunt; it is not a race or competition. Riders enjoy the challenge on any level while others will follow on foot. The more experienced may enjoy the eager chase, the caught scent with hounds at full cry, maintaining a gallop to keep as close to the hounds as they can, leaping over fixtures and creeks along the way. At any age, a fox hunting beginner should pick a good teacher, someone you know, and stick by their side, riding in a flight that best suits your comfort and ability. This guidance will enhance the experience and keep the junior or adult beginner safe, on a solid mount.
I read recently something that stuck with me – in a world where you can be anything, be kind. Encourage a young junior or a beginner of any age to get out and hunt. Amid all these changes in 2020, embrace this endeavor, share your experiences, and even offer to mentor. You never know what opportunities it may bring into your life and the passion you can cultivate in fellow horse lover. Our children are the future of the hunts, and it doesn't hurt to get outdoors, meet new friends, see new country and just maybe, they come to the realization of how important land is and to inspire these juniors to protect it for future generations.