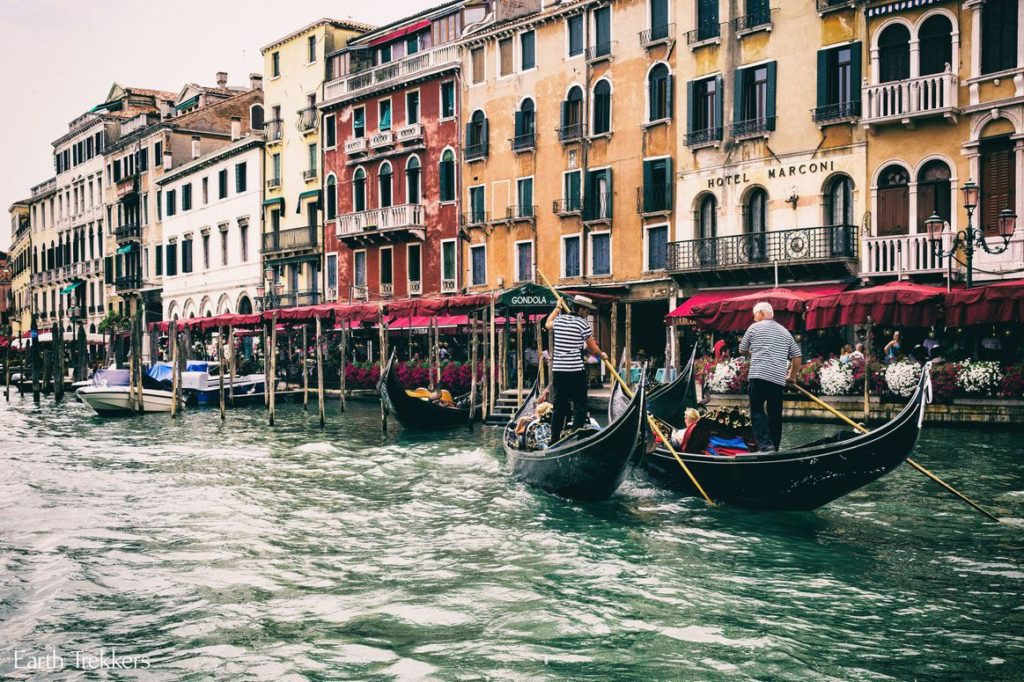 "Tell me about the parties you have given under it" someone asked.
"I could NOT include all the parties given in the glow of this marvelous Venetian glass chandelier, so multicolored, and magical. There were just too many. But it kept me from being invisible." I said.
"What do you mean?"
Was it the Venetian chandelier we bought at a little walled town called Asolo a few miles outside of Venice? The multicolored Venetian light fixture that no sane person would buy in Venice and then have shipped to Virginia. The one with clear glass fluting and deep turquoise accents, flowers of blown glass in deep blues, bright pinks, yellows, and multi-colors. Deep green leaves stuck straight up from the infrastructure. It was spectacular!
The one that arrived in a large unpainted wooden box full of tiny individual pieces of blown glass, wrapped in white tissue paper? Were there more than 100 of them? Because it arrived with no real directions. The few directions that were included were in Italian. We had a real problem.
But I had an ace in the hole! I knew the perfect person; a man and his wife who used to work for my father. If they had not owned a chandelier store and known what to do to put that thing together, it would STILL be sitting in a box in a garage somewhere.
But instead, when I called and asked if they knew what I should do to put it together, they kindly drove out to our farm, Heathfield. They knew it would take an expert (or 2) to put the thing together. It took them most of the day. At midday, with the chandelier only half finished, I fixed them spaghetti and meatballs. We all sat down together to eat it. This made me smile because I was cooking for people who knew what real spaghetti was supposed to taste like. They ate it all and I took this as a huge compliment, but maybe they were just starving!
Franco Ercollano worked for my parents for years. He and his wife were married on my parents' property under the oak tree for which it was named. Franco and a partner soon opened a chandelier store in Washington DC.
That gorgeous 200-year-old chandelier had never been electrified. It was lit by candles only. We left it that way, preferring not to wire it. It was so big and heavy it was hard to take down or rehang. And yet, since buying it, in 1996, we have hung it in several different houses. We learned to move it without taking it completely apart. Only the loose bits were removed for transport. The multicolored glass flowers and leaves were removable. The body of the chandelier was made like a basket, resting on the undercarriage with arms joining at the top like a large handle. We learned to move it wrapped in bubble wrap and resting in an extremely large rubber horse water-trough.
And in every case, it made the room in which it was hung into a magical space.
There are still good vibrations emanating from that beautiful work of art. It was blown by Venetian glass blowers in the late 1700s. If that chandelier could speak, what a story it could tell. I wonder where else it was hung?
Perhaps in the palazzo of a Duke, or a Papal residence, or maybe in the dining room of a fancy brothel, or maybe just some private home, long since dismantled. Venice was so full of stories about artists and lovers, royalty, bandits and thieves. One could only guess what adventures took place beneath this beauty.
—
We bought the chandelier in Italy when we spent a couple of months there each autumn for 3 years. My ex-husband Charley had marvelous taste and the eye of a collector. He was teaching watercolor painting to students from The University, who were staying in Italy for a fall semester in the Veneto. The head of the program was Architecture Professor, Mario Valmarana, whose family owned a house built for them by the famous architect Palladio.
We saw that very elaborate lighting fixture with an eye to imitating something of the grandeur of Palladio for ourselves. Over my embarrassed protests that it would not be appropriate in Virginia, he had the chandelier shipped to us in The Plains, VA and it was there that Franco put it together for us over the course of a day.
Of course, Charley knew what he was doing. It was spectacular. People were really taken aback when we hung that unbelievable chandelier for our Hunt Breakfasts and other celebrations at Heathfield. When people first saw it, they usually gasped. Then they showed their astonishment that we would have gone to so much trouble to bring this antique back to Virginia of all places. But they admired it.
Then, when we divorced it came to me, since Charley thought it was too big for the cottage he moved into. It hung in my dining room for my post-divorce parties. I had two parties every single month for over two years. I did it because I knew that when a woman divorces, she may be "forgotten". I did not want to become invisible. Especially the female half is vulnerable, extra men are always welcome. Extra women are too plentiful already.
I have had so many different parties to try to keep things interesting for my friends. Festive holiday parties such as Halloween, Christmas time, New Year's Eve, Super bowl party, Valentine's Day 'singles party' and many more lit by it. Luncheons, dinners, cocktail parties and book-signings to name a few. And it worked. I remained in sight. That wonderful candlelight shining upon my guests was a beacon of hope and festivities to come. It was a focal point of all my gatherings whether family or friends.
When we sold Heathfield, I moved the chandelier to the stone house I rented on Wildcat Mountain. I lived in this very remote house with a spectacular view looking north east for only 2 and a half years. I entertained a lot, continuing with my 2 parties every month. It is sad to relate that after I moved to Charlottesville (with the chandelier) both Heathfield and the house on Wildcat Mountain were torn down to build "bigger" houses.
By the time I moved to Charlottesville I had had enough of the 2-party concept. My son, Murdoch Matheson, found me a house I adored called Barrsden. That old white frame farmhouse was typical of Virginia. Everything about it pleased me. The double line of pine trees along the gravel driveway, the beautiful views of open fields and the giant boxwood bushes, and my wonderful swimming pool close to the house. It worked so well for entertaining partly because it had been modified and it had a fabulous 'live in' kitchen. There were large entertaining rooms including the dining room. The ceiling was high enough and there were windows on three sides. Lots of light filtered in to illuminate that gorgeous colorful fixture of blown glass. The entire ten years I lived in that house were magical. The town of Charlottesville welcomed me with friendly people and all the many attractions and easy access to my kids who lived in Keswick. Even the dreaded "traffic" was short lived compared to that in Washington DC. Everything about Charlottesville pleased me and made me grateful to be there.
My chandelier witnessed many celebrations, Easters, Thanksgivings, every small dinner or impromptu cocktail party, parties for birthdays of my children and my many grandchildren and including my ex-husband and his wife. Then there were parties I threw just because I could. Because of my marvelous house and my lovely accessories my entertaining was spontaneous and delightful for me and my guests.
When I moved to Washington DC to live with my mother, I gave away all of my possessions. And the chandelier, this very special part of our lives, I gave to my son Charles Matheson Jr. He and his wife, Andrea live in a large Italianate house with very high ceilings and the chandelier is perfect. I go to see it when I am in Charlottesville. Though of course I am really there to see my children and grandchildren, I also came to see my magical blown glass fantasy hanging majestically over the dining table. It makes me smile and brightens my visit.
The sight of it brings back so many happy remembrances. You do not expect to see such an exotic thing in Earlysville. Such joyful play-fullness emanates from the fabulous Venetian chandelier. Such spectacular colors, shimmering in sunlight or candles glow, makes guests look up and smile. And they ask, "Where did you get that?"