Halloween is right around the corner so once again it's time for eerie tales filled with suspense and atmosphere. While not all of these are filled with ghosts and ghouls, they speak more about the monsters within us and in the people we know.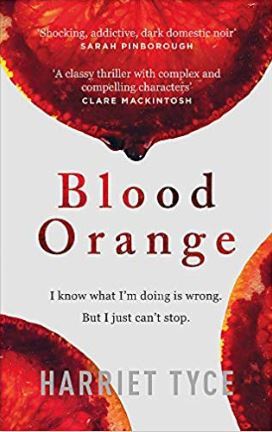 The debut novel, Blood Orange by Harriet Tyce, certainly will be perfect for fans of The Girl on the Train.  Everyone in this novel seems to be pushing boundaries and you are unsure from the get-go whether you can trust the narrator or not.  Alison is a criminal barrister who is at the top of her game.  She has just been handed her first criminal case and it seems pretty straight forward. A very posh woman has stabbed her husband and admits to doing so.  When Alison tries to learn a bit more and push the accused to try and save her from hanging, Alison finds herself hampered by her supervisor.  To make matters worse Alison is having a torrid affair with her cad of a supervisor, Patrick. And did I forget to mention she is a married woman who has a drinking problem with a young daughter?  Despite many cringe inducing drunken scenes, Tyce manages to get the reader to empathize with Alison and pull for her recovery and redemption.  This a great psychological thriller that will completely surprise you at the end.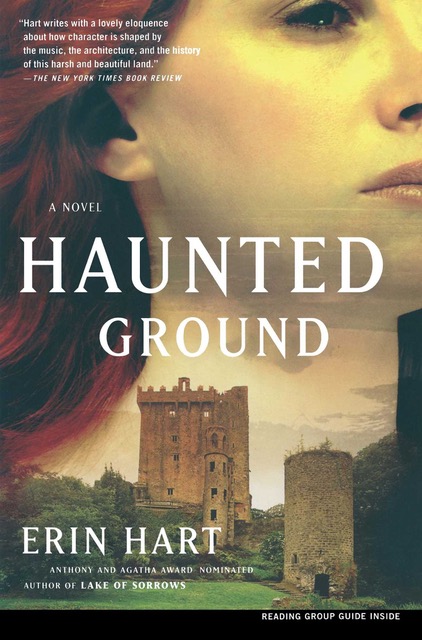 Haunted Ground is the debut in a series about Nora Gavin and Cormac Maquire by Erin Hart which was published in 2003. In this first mystery a head is discovered in a bog in Ireland and experts are called in to determine the date of death. Years before a local woman disappeared with her son and her husband, Lord Hugh Osborne, was suspected of murdering them. The Osborne home, Bracklyn House, holds many secrets which Nora and Cormac must unearth as both archeology and forensics are employed to uncover the truth. This is a very atmospheric book filled with Irish folklore, beautiful haunting landscape and the background of the traditional Irish music. You can even order a soundtrack meant to accompany your reading of her books! I love all things which remind me of Ireland, so this was wonderful return to the green island.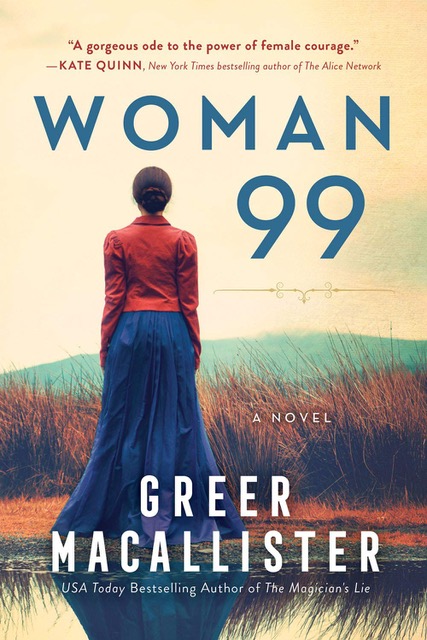 Greer MaCallister gives us another type of horror and mystery in Woman 99. Set in San Francisco in the late 1880's, this novel examines the life of women who didn't conform to the strictures of society and family and what they risked by their behaviors. Growing up in Nob Hill provided a luxurious lifestyle but as Charlotte Smith and her sister, Phoebe, discovered, if you stepped out of line the consequences were horrific. Phoebe is unfortunately bi-polar and refuses to tow the line as her mother wishes. She soon finds herself committed to Goldengrove Asylum, much to the horror of her sister, Charlotte. When Charlotte attempts a rescue, the reader is given a glimpse inside the world of the women's asylum and all that an asylum entails. Stripped of your identity and given a number, your days are ruled by the wardens who insure you are mindlessly taken through your day. The treatments and punishments are cruel and barbaric, though considered cutting edge at the time. There are references to the investigative work of journalist Nellie Bly, who exposed the inhumane practices found in these institutions. This is a historical fiction that hits the mark with mystery, romance and family.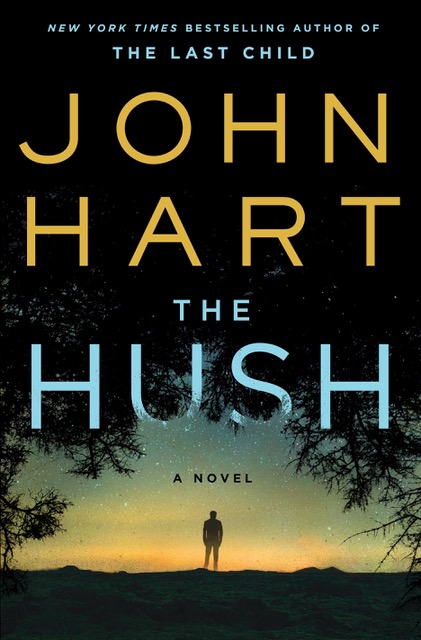 A creepy tale that will keep you up at night is The Hush by John Hart. Johnny Merriman lives secluded within 6000 acres that includes swamplands and mountainous areas in an area called Hush Arbor. There is a mystery around what happened to him 10 years ago, but he rarely shows his face to the world. As long as Johnny stays within his area, he has strange and amazing powers, seeming at one with the nature that surrounds him. Once he leaves the 6000 acres his gifts begin to wane. Where have these powers originated from and how do they relate to the deaths and disappearances in Arbor Hush? When billionaire William Boyd decides he wants to buy up Johnny's land to enhance his lodge and allow his guests to hunt big game, a confrontation is sure to take place. What is out in the swamp that refuses to let anyone trespass? People are scared of Hush Arbor and they should be!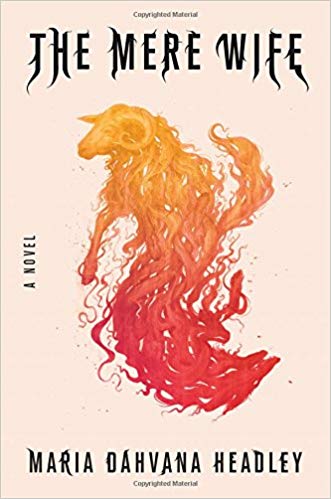 One of my favorite creepy novels this year is The Mere Wife by Maria Dabvana Headley. I am a big fan of Beowulf and Headley has borrowed upon this classic epic poem to create a wonderfully written tale. Herot Hall is the perfect little community but hidden in the mountains overlooking this contemporary suburb is a former soldier, Dana, and her son, Gren. Of course, Gren is short for Grendal, as in…the monster in Beowulf. But as the reader quickly learns, monsters aren't always obvious. Somethings that are labeled as monsters often aren't and some things labeled as proper and good, often hide monstrous hearts. When Gren makes friends with Dylan, a young boy from Herot Hall, perceptions collide. The thin veneer that hides the true monsters of Herot Hall begins to crack and the chorus of the mothers plays backdrop to this amazing remake of an ancient story. The writing is brilliant! If you have never read Beowulf, it is one of the most important works of Old English literature and it is worth reading it, or even reading a little bit about it, before reading this novel so that you can see the parallels between the two.
If you aren't interested in tales fit for the season of Ghouls, try these last two novels which are beautifully written fiction that you can enjoy any time of the year.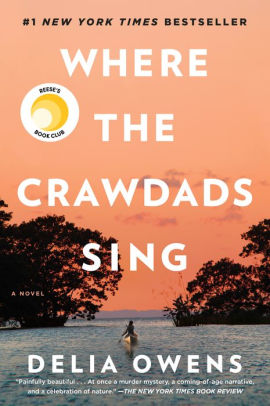 Where the Crawdads Sing by Delia Owens transports you to the North Carolina coast and reminded me a bit of a book I loved as a child, Girl of the Limberlost by Jean Stratton-Porter. The story of Kya, who grows up poor and isolated in the marshes, fending for herself and shying away from the town and its inhabitants, slowly intertwines with a murder mystery that involves an older Kya. Kya's appreciation and attention to the details of the marsh life feature prominently in the story and it paints a beautiful picture of the marshlands and the unspoiled nature that is threatened by an encroaching civilization, and the narrow minded views of a small town who doesn't welcome anything that is outside their sphere of influence. Kya's gifts aren't appreciated or acknowledged, yet her vision is pure and bound to the land in ways the townspeople could never understand. Owens weaves a song of nature and survival, love and loss that will play in your heart for a long while.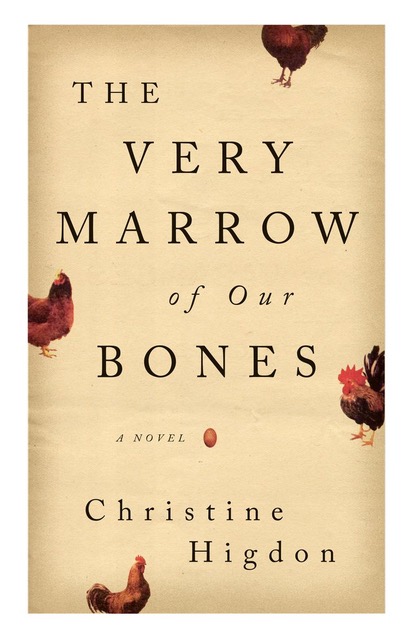 Canadian Christine Higdon offers up her debut novel, The Very Marrow of Our Bones, and I am hooked by her story telling style. It's 1967 and two women have disappeared from a small town. Both Bettie Parsons and Alice McFee have gone missing, leaving their families and friends wondering what might have happened. Rumors circulate but not trace is found of either of them. Ten-year-old Lulu Parsons, daughter of Bettie, strikes up a strange and toxic friendship with Alice's abandoned husband, Mr. McFee. She and her autistic brother are vulnerable after their mother's death, while her older brother, Trevor, takes off to escape the family drama. Lulu's resentment builds and after a pivotal incident she runs and keeps running for 40 plus years. It is only when she returns home after the death of her brother that the pieces begin to fall in to place under the watchful eye of the ever-present Doris Tenpenny, the mute egg seller. Upon his death, McFee has left his house to Doris and Lulu for some reason and once a body is found under the privy, the pace quickens. Who might the body be? And what could have happened? This is a remarkable tale, jumping from past to present and yet it is not difficult to follow. Often when stories switch from past to present with frequency in the telling, I feel jarred. But in this case, I felt there was smooth transition and real movement in the story line due to this technique. The characters are very real and have substance that keep you invested in the story line. I especially felt drawn to Doris as we, the readers, have access to her thoughts while the other characters are not privy to her inner world. I look forward to reading more of Higdon's work.
So, enjoy the cooling weather, which I am so grateful for and get ready for roaring fires and Holidays which are right around the corner! Don't forget to keep those books always near at hand!