Well it is finally here…the Big Summer List of reading materials and I have tried to tackle multiple different genres, so I can bet there will be something to interest everyone's reading taste. 
From mysteries and thrillers to non-fiction and epic novels, get ready to build your poolside book stack!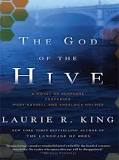 In the mystery department I am giving you another dose of a UK setting. God of the Hive by Laurie R. King is a continuation of a series that revolves around an older Sherlock Holmes and his wife Mary Russell. I have enjoyed previous books in this series and this particular one will not let you down. Follow Holmes and Russell as they race to save the world from another villain with plans to take over the government.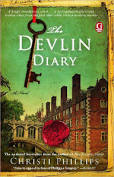 The Devlin Diary by Christi Phillips takes place in Cambridge…one of my absolutely favorite English towns and has two plots to follow. London 1672 Charles II's court has a serious problem. His sister Henriette- Anne has been killed and now his mistress has been poisoned. Hannah Devlin, a physic, has been called to discreetly make sure the mistress recovers. Years later in Cambridge Claire Donovan is a guest lecturer at Trinity College and suddenly there is a murder and all of it is connected to the past. Hannah's diary holds the key.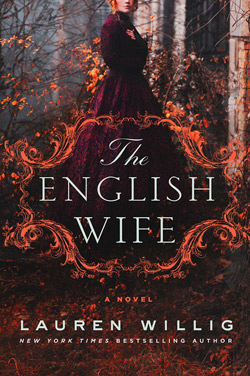 I loved The English Wife by Lauren Willig because of its twists and turns as it leads the reader through the old monied world of New York during the Gilded Age. Bayard Van Duyvil is from old family money and when he brings home the lovely Annabelle after marrying her in England their life seems perfect, but then Bayard winds up dead and Annabelle disappears, and no one knows if she has been murdered or is the murderer.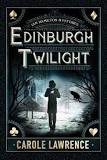 Edinburgh Twilight by Carole Lawrence is a period mystery set in Scotland. A body of a man has been found in Holyrood park and inspector Ian Hamilton is the one who must figure things out before the body count starts to rise.
There are quite a few good nonfiction books that would make great poolside reading.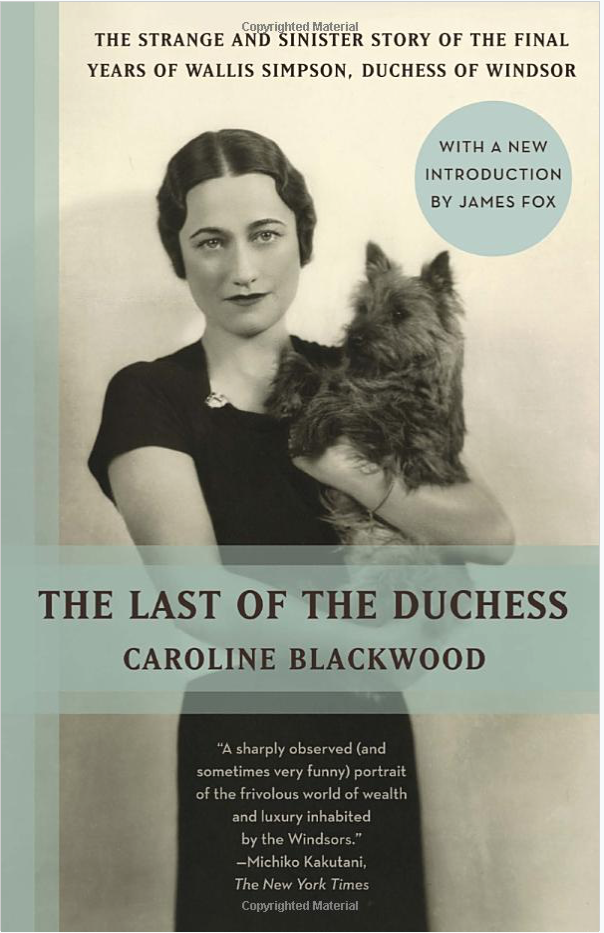 Caroline Blackwood is a journalist who was commissioned in the 1980s to write a story about the aging Duchess of Windsor. The Last of the Duchess: The Strange and Sinister Story of the final years of Wallis Simpson, Duchess of Windsor is the result of her investigation and tells the story of her struggle to find out anything at all about the health and well-being of Wallis once she came under the care of her lawyer Maitre Suzanne Blum. This is such a weird story that it hardly seems real and whether Wallis Simpson was someone you approved of or not…. the idea that someone can be held captive by a lawyer the way that Wallis was is truly scary.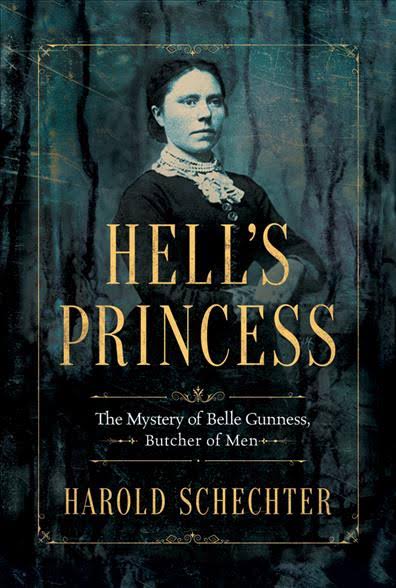 Another scary person is Belle Gunness who you can learn more about in Hell's Princess: The Mystery of Belle Gunness, Butcher of Men by Harold Schechter. I knew nothing regarding this woman who ended up being one of the most prolific female serial killer sin the twentieth Century. If you like true crime stories, then this is a really interesting look at the woman who lured a series of men to her Indiana "murder farm" from 1902-1908. And you thought online dating was dangerous? Well before the internet or social media Belle was trolling for victims in the media.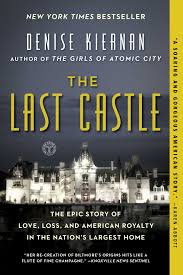 The Last Castle by Denise Kiernan appealed to me because when I was in college we often took weekend trips to Ashville and I always enjoyed visiting Biltmore. This is the story of this beautiful home which really is an American castle. The Biltmore is the nation's largest home and its history is one tied to the family that build it and the area in which it came to be. The author of The Girls of Atomic City, Kiernan does a wonderful job opening up the history of Ashville North Carolina and how the Vanderbilt's changed it with their magnificent home and money.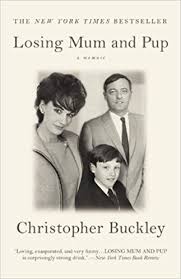 Losing Mum and Pup: A Memoir by Christopher Buckley is a funny irreverent look at losing both of your parents and what happens when your parents are the very famous Buckleys. I thought it was sad, funny and poignant and also took me back to a different age. I loved every minute of it.
If you want your heart to beat a little faster, then you might open up a thriller this summer.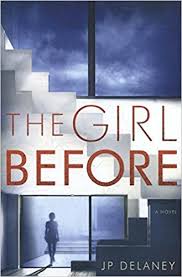 The Girl Before by J.P. Delaney will keep you turning pages as you get absorbed into this psychological drama. There was a girl before, living at One Folgate Street, before Jane came. And this girl went through a trauma, just as Jane has gone through trauma, and she was chosen, just as Jane was chosen…out of all of the other candidates to live at this award winning minimalist house. And she fell for the architect just as Jane has. And she died…. The question is…is Jane next?
Staying in the same theme of houses Broken Harbor by Tana French takes place in an Irish Coastal town where a luxury development has gone to ruin. In this abandoned remote seaside area, a family has been attacked and Mick Scorcher Kennedy and his partner Richie Curran have to find the killer. The Irish are drawn to the sea and in summer they flock to caravan parks that are scattered along the coastline…and one summer Mick's mom killed herself in this very same area, so this new murder brings it all back. I actually just stayed in an area similar to this when I was in Ireland, so the story's atmosphere really drew me in.
I love a good historical novel during the summer and I couldn't give you a list of summer reads without including a few.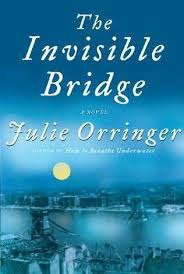 The Invisible Bridge by Julie Orringer is a World War II story that was a New York Times Notable Book. It is Paris 1937 and Adras Levi has arrived to begin studying architecture in Paris. Originally from Budapest, Andras finds himself adrift in a world he isn't used to, and he finds comfort when he falls in love with a beautiful dance teacher, Clara. This is a sweeping saga of a family from Hungry who tries to study and get ahead and all of that is cut short by War. The Nazi's plans put an end to dreams and sever the families. Intrigue and lies are needed to keep from being swallowed up in the injustice of the times.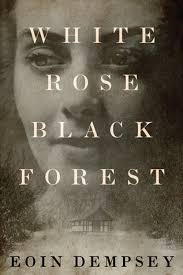 Taking place during the same time period, White Rose, Black Forest is based around the heroes of World War II. When Franka goes into the woods to try and commit suicide she stumbles upon and wounded man dressed in German military garb. Writer Eoin Dempsey introduces us to a young woman struggling to face the repercussions of being part of the White Rose…an organization that spoke up against the Nazis. Franka has to make a decision about whether to believe this stranger and risk her safety or turn him in to the authorities. John, the stranger, has to decide which side Franka is really on, and whether he can trust her with his life.