What a strange summer we have had, but the cool weather of fall is here, and the smell of apples and pumpkin bread are starting to fill the air. It's time for crisp days and cozy nights by the fire and it's also time to get ready for Halloween – so here are a few tales to set the mood. Some are older releases, and some are newer finds. So, I hope these take your minds off some of the turmoil around us.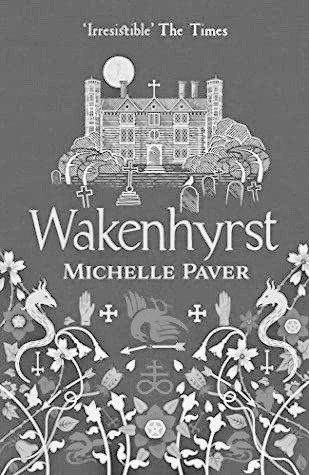 Wakenhyrst by Michelle Paver was one of New York Times best books of 2019 and is a bit of a gothic mystery that takes place in Edwardian Suffolk. If you like creepy old houses, this is the novel for you. It is 1906 and a manor house sits at the edge of Fens (which happens to be a wilderness of water with whispering reeds). Nice creepy setting isn't it? In this Manor house called Wake's End there is a young girl, Maud, who has grown up without a mother and under the thumb of a repressive father. As you move through the story you cannot decide what is real or supernatural and there is a overriding feel of psychopathy present. The beginning of the book sets the tone with a historian named Edmund Stearne using an ice pick and geological hammer to kill someone. He spends the rest of his life in an asylum. Why did he do it? Maud takes the reader through the unraveling of this mystery and keeps a tension between the supernatural and religion. There is a focus on a painting in the areas church called a DOOM painting which were often painted on church walls during the 12th and 13th centuries to depict the last judgement. It was generally the last thing people viewed as they left the church, so they were reminded of the fate that awaited them if they didn't mind their Christian duties. Most were destroyed during the reformation but in this tale this painting provides the fodder for a descent into madness.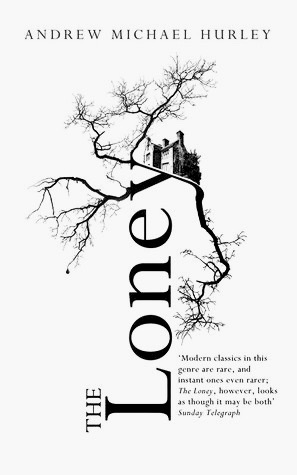 The Loney is another English gothic story which debuted in 2015 and explores superstition and religion. Author Andrew Michael Hurley takes us to the seaside to follow the lives of the Smith family who, along with their parish's new priest, travel to the Loney for the "cure." Hanney Smith, the eldest son, is a mute and the mother hopes for a cure during the Easter Service there. The narrator is Hanney's younger brother, who is nicknamed Tonto by the priest. The Loney is in the area of Morecambe Bay in northwest England, described in the text as "that strange nowhere between the Wyre and the Lune" and it is indeed whole character unto itself. This wild and unearthly landscape shapes the tale and the Catholic faith seems to be a battle with nature, as the reader struggles to determine what is supernatural and natural. Hurley admits that the landscape and atmosphere of this particular coastal area of England affected how he wrote the story and you can see how his prose matches the wilderness of the scene. It will pull you in and is the perfect read on a chilly fall night with the lights down low!
Now of course since Halloween is at hand, we have to have witches so I thought The Witch Finder's Sister might be a good choice. This story by Beth Underdown is based on real events. It's 1645 and Alice Hopkins returns to Essex after the death of her husband. In her absence, her brother Matthew seems to have climbed the ladder and acquired a great deal of power. He has become obsessed with finding witches and putting them on trial. Now Matthew Hopkins was indeed a real person and a "witch hunter" during that time. He may have had a sister and this story revolves around the premise that his sister may have had a different view of his rise to power and the consequences of his obsession. Matthew travels throughout England in his search to root out evil and just as it was in Salem, Massachusetts, it is chilling to see how quickly people can turn on each other.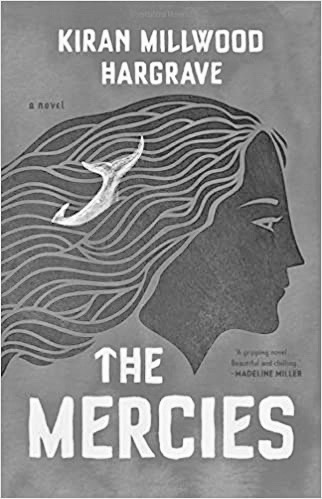 I read The Mercies by Kiran Millwood Hargrave, while on lockdown in London but immediately thought it was a good Keswick Life fall choice. In 1617 near a small Norwegian Island called Vardo a group of men are out fishing when a sudden storm comes up and all of the island's men are lost at sea, save the priest. Vardo now becomes an island of women and together they have to figure out how to survive this tragedy. Eighteen months later a Scotsman named Abslom Cornet is sent with his new wife to the island to be their commissioner. When he arrives, he finds something rare in that time, a land filled with independent women. He becomes intent on rooting out the evil he finds in this place and all of those who he deems to be witches will soon face his wrath. Maren is one of the narrators along with the commissioner's wife Ursa and together they tell a story of rebellion, customs, and headstrong determination. Once again, this story is based in the reality of the storm and of the 1621 witch trials. Of particular note is the discrimination against the Sami, who were the indigenous people of Lapland. The Sami customs and beliefs came up hard against the Norwegian religious traditions and there are many cases of Sami being brought to trial and killed for being witches in Norway. I was fascinated as I knew very little about the Scandinavian or Lapland history.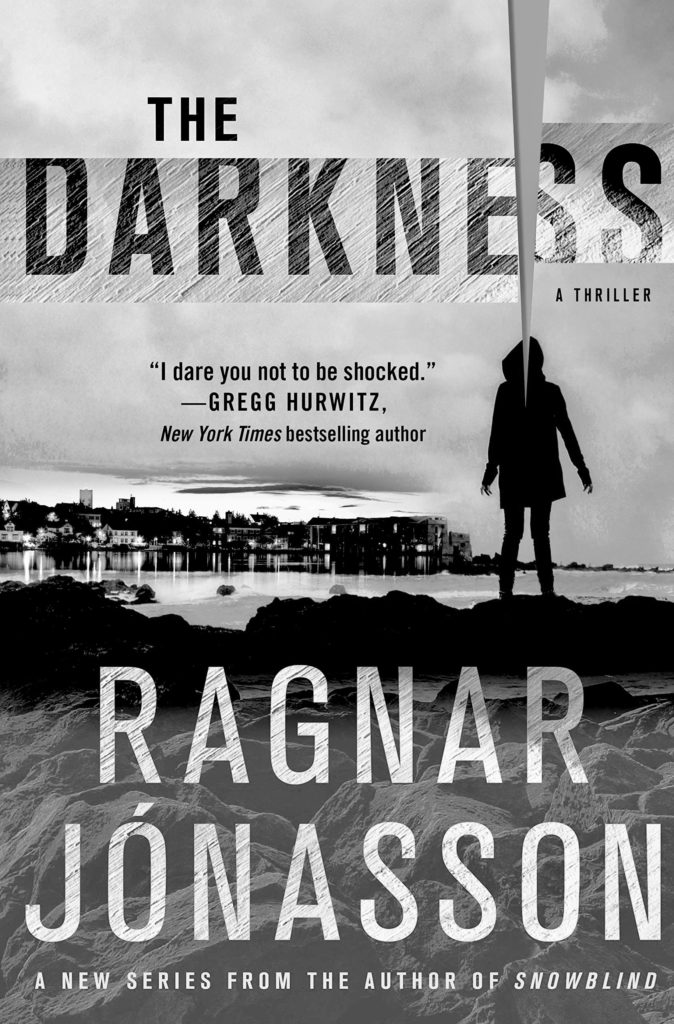 The Darkness is a mystery set in Iceland and is the first in a series by Ragnor Jonasson. Detective Hulda Hermannsdottir works for the Reykjavik police. At 64 years of age she is being forced into early retirement and during her last two weeks she is given a cold case to investigate. The body of a young Russian asylum seeker has washed up on a remote beach. She soon discovers that the original officer handling the case was inept and that this is not a suicide as was previously reported. When Hulda discovers another similar death, she begins to piece together the connection to sex working in the area and find the lack of concern by local authorities disturbing. Hulda was always considered difficult to work with but as more and more people refuse to open up about the murders, she becomes more determined to solve this case before her time in the force is finished. The author is considered a master of Icelandic thrillers and CBS has just struck a deal to create an eight-part series of this book so read it before it comes to your TV screens!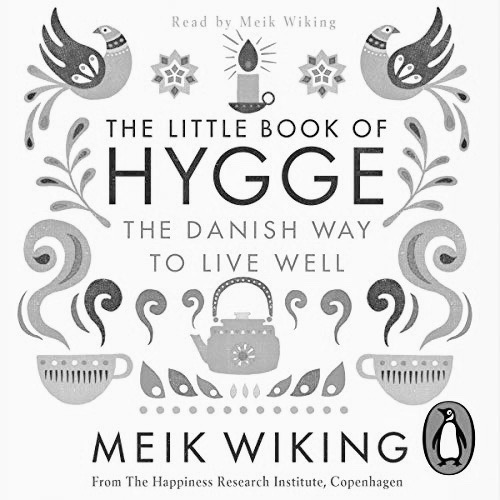 The Little Book of Hygge: The Danish Way to Live Well by Meig Wiking
In keeping with the Scandinavian bent of the last couple books I thought you might also enjoy this one. It's the perfect little introduction to the idea of Hygge, which will help you transform your world into a cozy place of calm this fall and winter. It is one of my favorite little books to help you feel snuggled up and comforted in a world of craziness!
I hope you all enjoy the fall weather as much as I do and are able to eat loads of apples, take lots of walks, and read loads of books! I promise I will be getting more to you soon.