The weather is turning very cold and a fire is roaring in the grate, so I think it's time to offer up a few mysteries and thrillers to enjoy as you cozy up and stay warm and I have a group of them all centering around big old homes or ancients buildings that will keep you entertained. Enjoy the Thanksgiving Holidays and get ready for the upcoming book list for the Christmas Holidays!

– Suzanne Nash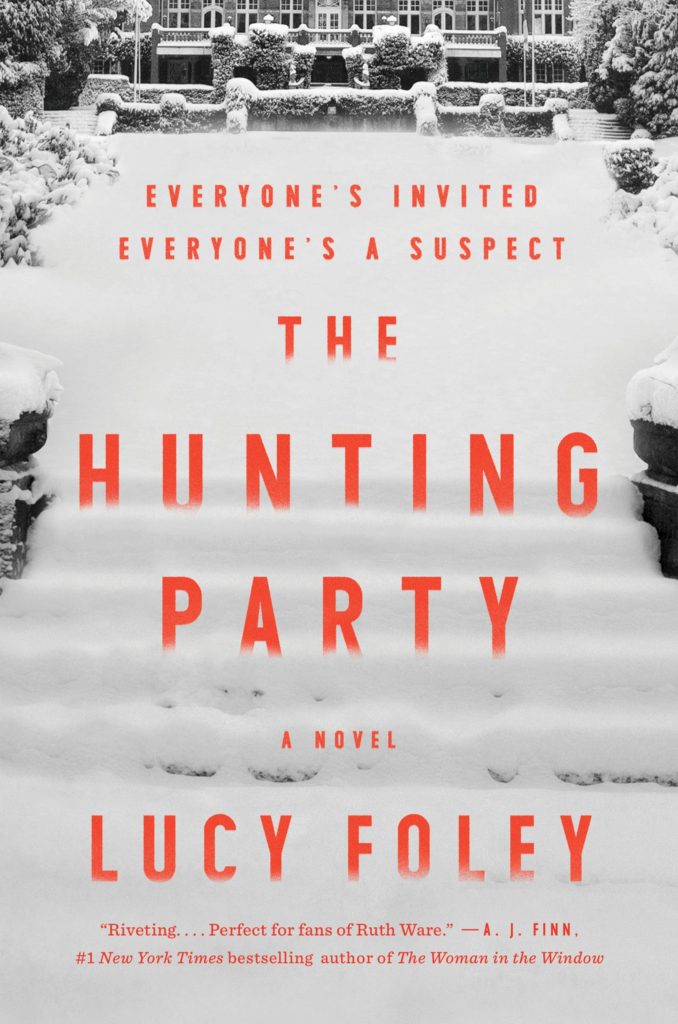 The Hunting Party by Lucy Foley is set in the Scottish Highlands on a secluded estate. A body has been found and snow has cut them all of from any help. Then the narration begins…three days prior to the body being found and rotates between multiple characters. There is Emma who planned this trip and it is quickly apparent that she is struggling to fit in and belong to her boyfriend Mark's set of friends. Then there is the beautiful Miranda, who is married to Julien, and her best friend, Katie. Katie is the quietest and is harboring a secret. We also hear the thoughts of the manager of the Lodge, Heather, as well as the very attractive but aloof gamekeeper, Doug. Why would either of them agree to live out in the remote landscape and what are they running from? It's a great mystery and perfect for cold and snowy weather.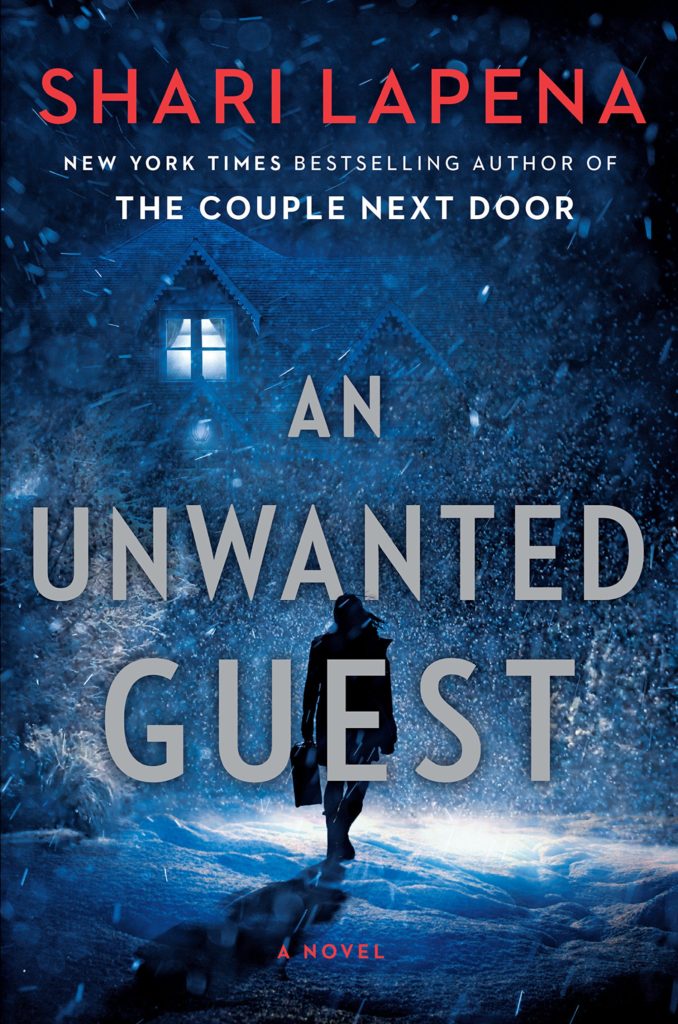 Another tale with a similar bent is An Unwanted Guest by Shari Lapena. Once again guests are trapped at a remote location…only this time it's Mitchell's Inn in the Catskills. A blizzard begins, the power goes out and people begin to be picked off one by one. It's a modern day take on an Agatha Christie mystery. David is a lawyer formerly accused of killing his wife. Gwen works in PR for a small firm in New York. Riley is her journalist friend suffering from PTSD. Candice White is an author who has come for the weekend to get some writing done. Beverly Sullivan is there with her husband Henry, and she is trying to save her marriage despite his neglect. Dana Hart is a beautiful actress engaged to the wealthy playboy, Matthew Hutchinson and the last couple is Lauren Day and her boyfriend Ian Beeton. Each of these characters reveal a little bit more of themselves as the story progresses and I found each time I thought I knew who the killer was, that person would end up dead and I would have to reassess the remaining suspects. It's good little mystery that keeps me guessing!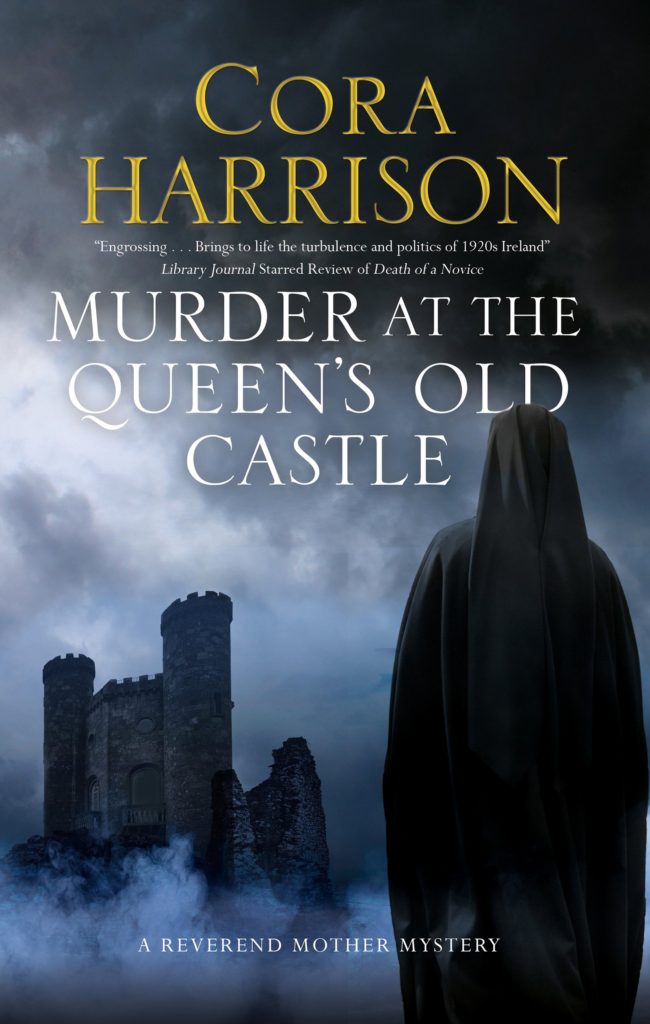 Murder at the Queen's Old Castle by Cora Harrison actually had me at the title and it is part of the Rev. Mother Mysteries. The Queen's Old Castle is an old building in Cork, Ireland that was remade into a low-grade department store. It is 1925 and when the department store owner, Joseph Fitzwilliam, is killed during a very busy sale and the Rev. Mother Aquinas suddenly finds herself in the middle of a complex murder. There is a cast of characters that all could have been involved and it is up to her to sort out the truth from the lies. Helping her along the way are Eileen MacSweeney, a young ambitious reporter, and Detective Inspector Patrick Cashman. I enjoyed this enough that I am going to go back and read the rest of the series!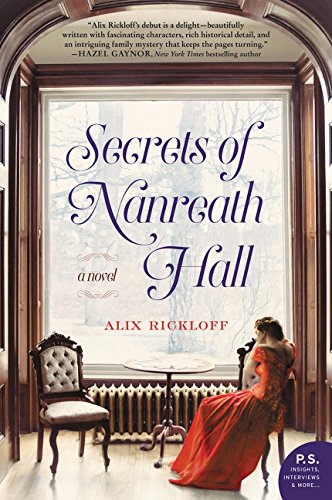 Alix Rickloff captures the imagination and introduces a bit of mystery in a lovely historical fiction, Secrets of Nanreath Hall. The setting is Cornwall, England in the 1940s and Anna Trenowyth is a WWII nurse who has just survived Dunkirk and is now assigned to the nursing staff at Nanreath Hall. Nanreath Hall also happens to the childhood home of her mother, Lady Katherine, who ran away from her family when she was young to pursue her dreams of painting. Anna knows very little about her mother or her family and so begins the quest to find out what really happened to her mother. The story jumps back and forth from the 1940s to 1913 and slowly the story unfolds.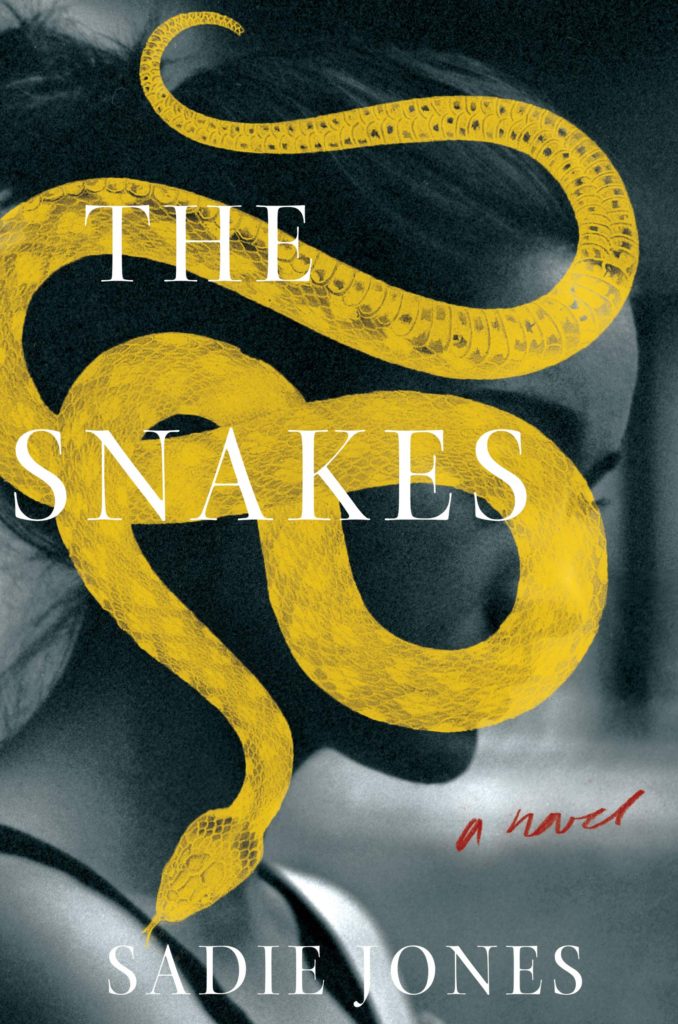 The Snakes has most of its plot unfolding in a small hotel in France. Author Sadie Jones creates a psychological thriller that revolves around family dynamics and values, or lack thereof? Bea and her husband, Dan, decide they need a break from London and set off for a bit of an extended holiday, which they kick off with a visit to Bea's brother in France. Bea's parents have set Alex up with a hotel to run in an attempt to get him off of drugs and on a better path. They have not, however, taken the time to monitor him and his is going off the rails. When Alex winds up dead and Bea's parents make an appearance to deal with the ensuing mess things really start to really unwind between Bea and Dan. Dan had no idea how wealthy Bea's parents were and while Bea has tried to escape her parent's influence, Dan quickly falls prey to all that money can buy. The snakes in the attic at Alex's hotel are not the only snakes in this novel and it is a study in the ability of money to distort things and how much dysfunction can reside in one family. It is chilling…so sit a little closer to that fire!