I am always able to read a great deal more in the summer months and I have been enjoying a pretty full bedside table lately so wanted to share just a few of the books I have been reading in July. I noticed recently that I have not had very many male narrators in my books over that last few months and wanted to rectify that immediately!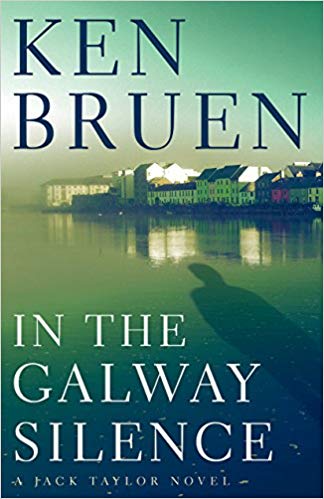 Ken Bruen has written loads of novels featuring the difficult alcoholic main character of Jack Taylor who somehow manages to work his way into your heart. Maybe it is his language or the way the narrative is short and emphatic and without any pretense but in his latest novel, In the Galway Silence, Brown once again lets Jack's weaknesses play to the forefront. He is still drinking his Jameson and still popping pills but Jack seems happier and more settled. Of course, that cannot last for long and soon he is chasing up a double murder and suddenly finds a vigilante called "Silence" causing all manner of problems, including the disappearance of his girlfriend's annoying nine-year-old son. Brown once said that the "Irish can abide almost anything save silence" and those words are never more apt that in this darkly funny addition to the series.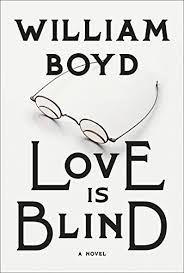 In Love is Blind author William Boyd introduces us to a piano tuner protagonist, Brodie Moncur, and we follow his journey from 1880s Scotland to France and Russia. Brodie narrates this story and we learn how he struggles to escape a miserable Scottish father and works his way from being a piano tuner in a Parish showroom to accompanying John Kilbarrron, the Irish Liszt, on his concert tours. Embedded in this story is also some pretty amazing homages to other books and there quite a few parallels to other great books that you might be able to notice. This is a historical saga that not only touches on the intricacies of piano tuning, captures the times and places in which Brodie travels in but also explores the blindness of love and the painful choices we have to make. Boyd is a master of his craft and has written 15 novels to date, including Any Human Heart, and this latest offering shows that he is still a literary force to be reckoned with.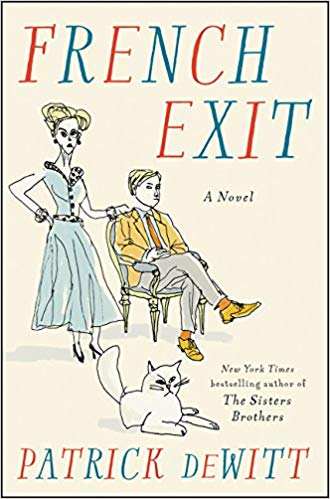 French Exit by Patrick DeWitt is another darkly humorous novel that is partially set in Paris. It is about a very wealthy widow, Francis Price, and her adult son, Malcolm who seek to escape scandal and financial ruin by fleeing New York. They are determined to survive and live in the beautiful sympathetic world of expats in Paris. High Society has never been more humorous as these two continue to self-destruct in this lavish backdrop. The writing is brilliantly witty and the characters that live in the pages will keep you laughing. There is a psychic they meet on the voyage over, an investigator they hire to find her and a doctor who comes to make a house call, along with my favorite, Mme. Reynard, who is completely bonkers! And one can't forget the cat, Small Frank, where Frances believes the spirit of her late husband resides. None of them are particularly fond of the late husband.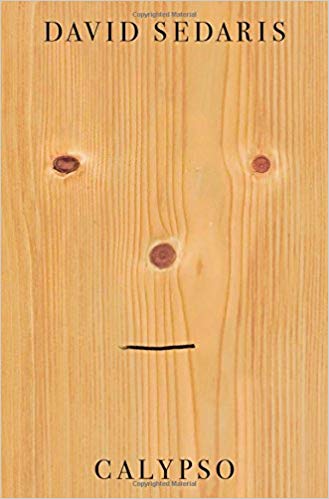 If you want to keep laughing, you must pick up David Sedaris' Calypso. I like it so much I kept stopping Bev to read him sections of it and he became enamored of the writing as well. While his subject matters are not always something you want to read about while you are eating dinner, I found his observations laugh-aloud funny most of the time. If you like dark humor, no one does it better than Sedaris and each chapter delves deep in the sadness and humor of family relations, illness, loss and love. I love the fact you can put it down after reading a chapter and then pick it up a couple days later without losing anything. These are little gems strung together that can be read alone but when strung together become priceless.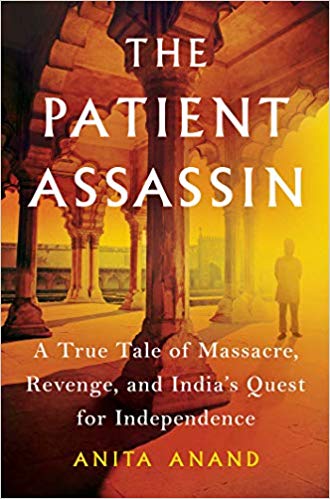 My last book does not really have a male narrator but is the true story of several men and their impact on the history of Great Britain and India. The Patient Assassin: A True Tale of Massacre, Revenge, and India's Quest for India's Independence was written by Anita Anand and in the Intro she shares that she has a very real connection to the story she tells. I always thought I had a passing idea of the history of India but must admit I did not know that much about Udham Singh and I asked my husband Bev (being an Englishman) if he had ever heard of him and he had not. Once you read this book, you will understand why. In 1919, there is a massacre in India and one of its survivors pledges revenge. Years go by before the opportunity arises and Udham Singh becomes a hero to the Indian people and a blight to the British Empire. This is a fascinating story of the political climate, not only in India and in England, but also Russia and Ireland as native people fight to gain their independence from a colonial presence. The attitudes of the age are clearly laid out as the author takes us into the minds of political and military leaders and those who suffered in the shadows.