It's finally summer and with its arrival comes the summer reading list, so get ready for a beach bag full of great reading material, whatever your taste!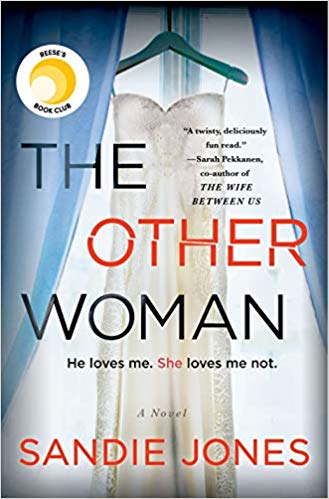 I'll start with the mystery and thriller category of books with a relatively newly published novel called The Other Woman by Sandie Jones. I consider this a perfect summer read…. just enough psychological tension to keep your attention as you bake in the sun, but ok to put down if you need to take a dip! Emily is the main character and she has finally found true love with Adam…or so she thinks. The title is a bit of a red herring, since the "other woman" in this case is Adam's mother who is a scary piece of work. The snag is that Adam never sees the side of his mother that Emily sees. Chaos and mystery ensue!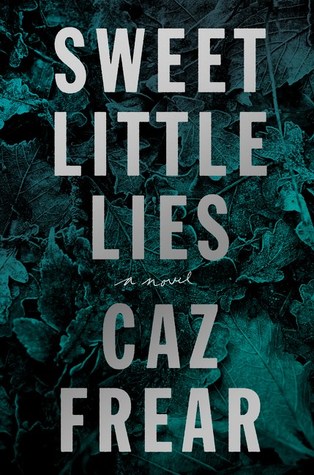 Another newly published thriller is Sweet Little Lies by Caz Frear and I really loved the narrative of this charged novel. Cat Kinsella is a detective constable with the Metro Police Force when the body of Alice Lapaine shows up and throws her into the fears of her past. She has to face the memories that have plagued her for years and her suspicions that her father was involved in a disappearance of a young girl during a holiday in Ireland. Well written and filled with enough twists and turns to keep you on your toes, this is a psychological thriller that keeps you guessing.
The Shadows We Hide by Allen Eskens also involves questionable paternal ties. Joe Talbert Jr. is a reporter for the Associated Press in Minneapolis when he is sent to investigate the murder of a man who may, or may not, be his father. From all accounts Joe Sr wasn't a particularly nice person, so there are plenty of suspects in his murder and with his death comes the possibility that Joe Jr may inherit some pretty valuable real estate which puts him in the crosshairs as well. Enjoy the ride, as Joe Jr struggles to find the truth about a man he never knew but who certainly will play a large role in his future!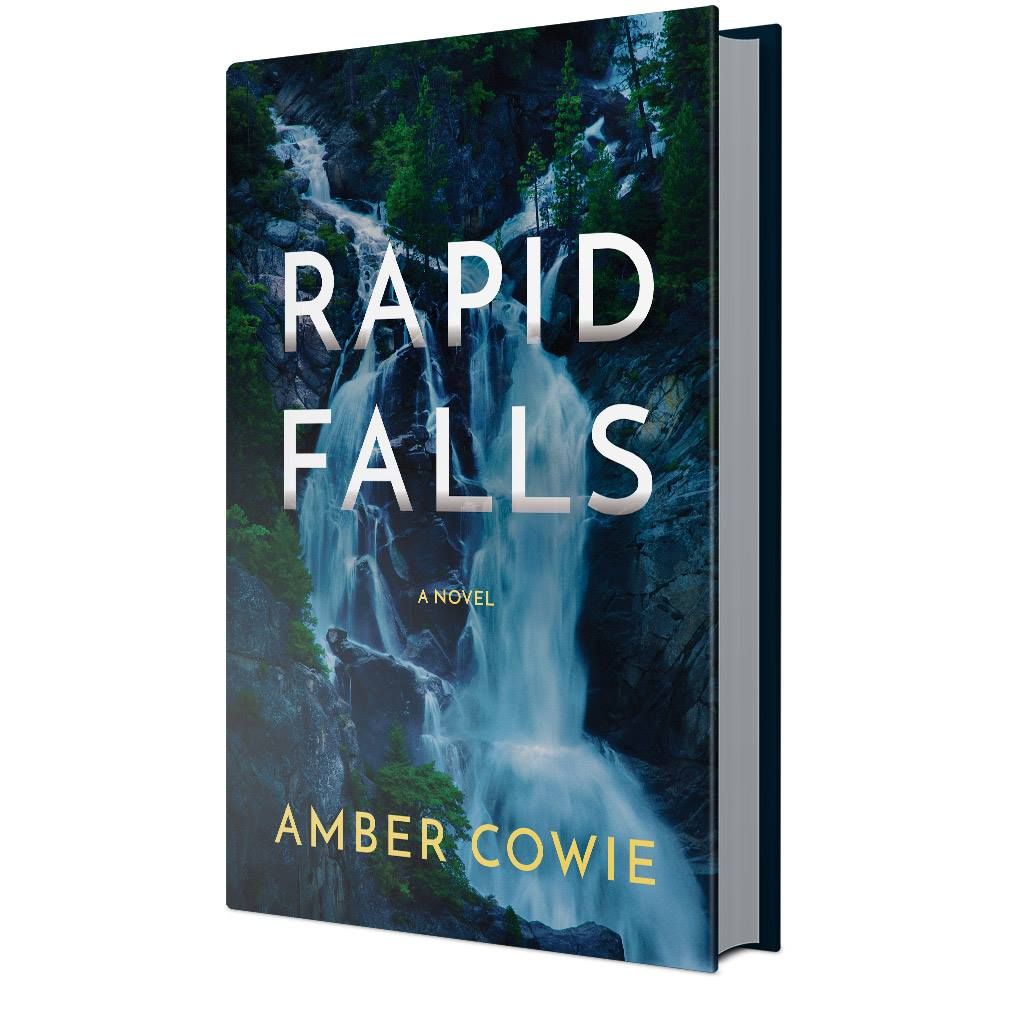 Amber Cowie's mystery, Rapid Falls, also asks its main characters to face the past to discover hidden secrets. Cara and Annie are sisters who struggle to maintain a relationship due to a past tragedy that impacted them both. Cara's senior year of high school ended in disaster when a car carrying Cara, her boyfriend, Jessie, and Annie crashed. Jessie was killed and Annie can't remember that night very well, but she spent time in jail for driving under the influence and has been fighting addiction ever since. The question is…what REALLY happened that night?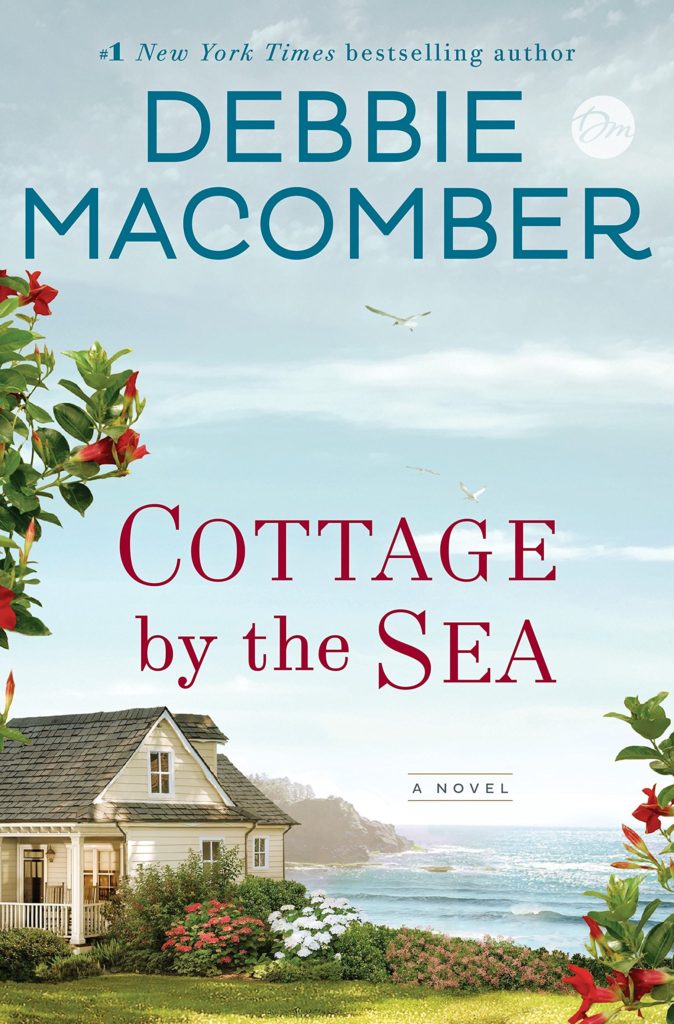 For a sweeter summer book try Cottage by The Sea by Debbie Macomber. It's an easy read that is a bit like the Hallmark Channel plots in its simplicity. Lead character Annie Marlow is recovering from the tragedy of losing her whole family in an accident when she decides to move to Oceanside in the Pacific Northwest. It is a small coastal village she remembers from family vacations with her parents and the perfect place to heal. The village is of course filled with characters such as the town recluse, the troubled teen and a gentle giant of a man….single of course. It is simply written but that's not a bad thing for a beach book.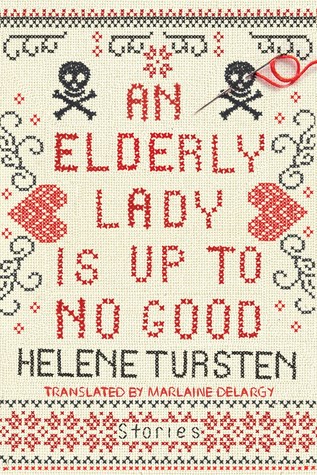 If you are looking for a bit more of a bite to your summer try An Elderly Woman Up to No Good: Stories by Helene Tursten. I loved this tiny little treasure. You can't class it as a mystery because you know who committed all of the murders, but it is funny, short and very irreverent. I have always enjoyed Swedish writers and Tursten didn't fail to please me with her latest book. Maud lives in Gothenburg Sweden and this 88 year old is a force to be reckoned with. She manages to solve any of the problems cast her way…whether it is travel problems, old boyfriends, antiques theft or someone looking to move into her apartment, with a method that is a bit over the top. You can finish each story in the time it takes you to rotate for a tan, so be sure to pick this one up!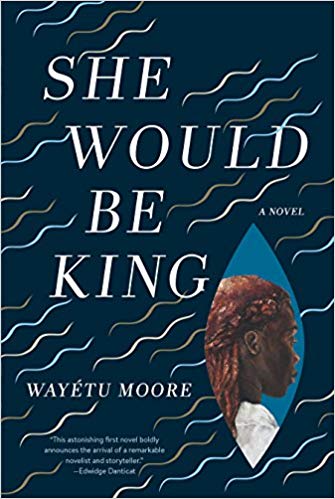 On a more serious note Wayetu Moore's She Would Be King is a masterpiece and well worth putting on your list. She weaves a tale of mythic proportions out of three special people's lives who are sent by forces beyond themselves to save Liberia. Gbessa is the young girl who will not die, June Dey is a runaway slave from a Virginia plantation whose strength cannot be tamed, and Norman Aragon is the bastard son of a scientist in Jamaica who takes advantage of a young Maroon girl working for him. Callum, the father, is determined to learn the secret of his Maroon slave, Nanni, who can disappear from sight and has magical powers which her son inherits. These three larger than life characters come together on the shores of Liberia in Monrovia, an American colony formed for freed slaves in the 1800s. This a tale of magic and hope and the desperation of oppression and it is beautifully written. It has made me want to learn a lot more about the history of Liberia, which prior to this book I knew very little about. Monrovia is indeed the Capital of Liberia and was named after President James Monroe in 1822 and was founded by the American Colonization Society as a self-sufficient colony for emancipated black slaves.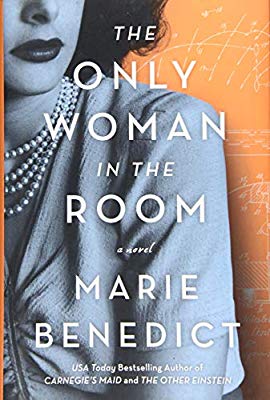 The Only Woman in the Room by Marie Benedict is a novel based on the life of Heddie Lamar. I must admit I knew a little about Heddie Lamar, but this book shines a light on what a truly remarkable woman she was. An Austrian Jew from Vienna she ended up marrying an arms dealer who provided equipment to Mussolini and eventually Hitler. She was often the only woman in the room during strategic discussions involving the weaknesses in the Nazis military equipment and when she finally escapes her abusive husband, she makes her way to America and Hollywood. Heddie was not only beautiful but canny as well. She works with a composer to invent and patent a radio guided torpedo system that can't be jammed and struggles to be taken seriously by the US Military. She helped to develop technology we still use to this day. She was not just a pretty face but an intellectual powerhouse!
I hope you have time to enjoy a few books this summer and I will be sure to refill your beach bag next month. Stay cool and keep reading!!