January 27, 1945 – October 27, 2020
Written by Lenny Shapiro and Vicky Moon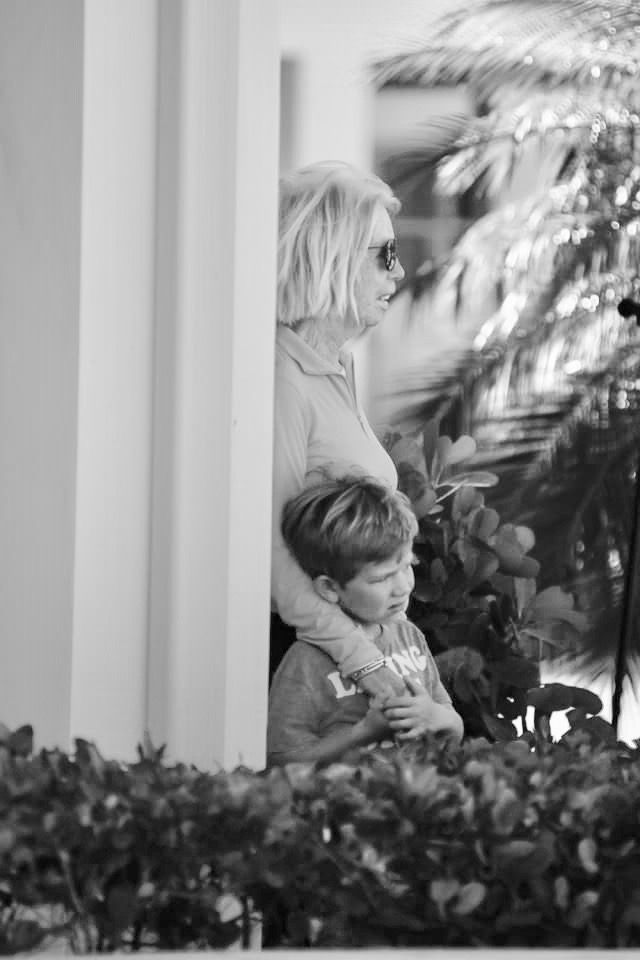 She was known by one and all simply as Winkie, a multi-talented woman of great substance and enviable style equally at ease at a horse show, a racetrack or a printing plant, where the newspaper she founded and turned into a flourishing must-read publication came off the presses every month for the last fifteen years.
Kathleen Buchanan (Winkie) Motley died on Tuesday, Oct. 27 in Wellington, Florida. She was a long-time resident of Keswick Virginia, in the lush horse country outside of Charlottesville. She cherished and later chronicled that area for her faithful readers of Keswick Life. She was 75.
Mrs. Motley and her late husband, Hugh, lived for many years at Highground Farm in Keswick where she also adored entertaining friends and neighbors on the screen porch overlooking the Blue Ridge mountains to the southwest, with horses romping in nearby fields adding to the magnificent view.
She became enamored with horses growing up in Valley Forge, Pa., where she learned to ride and compete in a number of horse shows. She was best known on the horse show circuit with her graceful moving bay horse No Duplicate, winning many blue ribbons along the way.
Over the years, she worked with the Keswick Hunt Club along with her husband, who served as Master of Foxhounds. They also raised horses on the farm, and Mrs. Motley spent many years as the manager of the annual Keswick Horse Show each May, which benefited a number of local charities. She also volunteered on benefits for the Montpelier Steeplechase races and the Thoroughbred Retirement Foundation.
Mrs. Motley was born in Wayne, Pa., on Jan. 27, 1945, the daughter of Kathleen Kern Buchanan and William Cooper Buchanan. At birth she had one eye briefly closed as if winking and from that day on, she was known as "Winkie."
Raised at Hollow Hill Farm in Valley Forge, she grew up riding all through her childhood with her two sisters. She graduated from Shipley High School in Bryn Mawr, Pa., and Bennett College in Millbrook, N.Y. Early on, she worked for Barbara Camp at Glenmore Farm in Shadwell, Va., helping with the Glenmore ponies and teaching Bunny Camp, Barbara's daughter, to ride.
She met Hugh Motley at Glenmore, where he was working for Clay Camp, a thoroughbred sales agent in the racehorse business. At the same time, Mrs. Motley was employed by Mrs. Camp. They were married May 22, 1976 in Wayne, Pa. Mr. Motley predeceased her in January, 2016.
The Motleys eventually branched out on their own and were active in the horse racing community, selling racehorses raised on their Keswick farm and traveling around the country to numerous racetracks and horse auctions, including the prestigious sales at Keeneland, Kentucky and Saratoga Springs, N.Y.
Mrs. Motley joined her husband in representing Taylor, Harris Insurance Services as an equine insurance specialist. And in 2005, she founded and was the owner/editor of a popular monthly newspaper, Keswick Life.
According to the paper's masthead, "every month, we bring you lifestyles in Keswick and its environs, from the scoop of a party and horsey happenings to practical advice on making the most of your garden, preserving land and updates from the surroundings!"
She had an eye and passion for the nuances of typeface and design, which spilled over into her publication. She later utilized this talent while helping her daughter, Sheila, with wedding invitations, menu layout and place cards for her event business. It was always extremely attractive and appropriate.
As a long-time member of the Keswick Hunt Club, Mrs. Motley helped with the renovation of its kennels and recently was immersed in the building of a new custom barn for the hunt. She helped raise funds and provided many of the finishing touches herself.
Mrs. Motley also was what Sheila described as "a true horse show mom, giving me a childhood filled with weekends traveling to horse shows with ponies, competing and spending time together."
In recent years, Mrs. Motley also spent the winter season in Wellington. She helped her daughter and son-in-law, Mathew, with their popular Wellington business, The Clubhouse Restaurant at Palm Beach Polo and Sheila's thriving event-planning business, Sheila Camp Motley Event Design.
During the work week, Mrs. Motley wore her signature pared down uniform of choice—perfectly pressed blue jeans—"topped" off with an endless choice of white shirts that stretched across an immaculately organized closet. For evenings and weekends, her wardrobe choices were unassuming and elegant solid colors and always accessorized by an opera length of pearls held together with a family bar pin of diamonds.
Mrs. Motley is survived by her daughter, Sheila Camp Motley, and her husband, Mathew William Allen; a grandson, Collins Camp Allen; a sister, Deborah Ann Buchanan, and two nieces and a nephew. She adored spending considerable quality time with her beloved grandson Collins, often taking him for golf lessons.
A celebration of Mrs. Motley's life will be held at Highground Farm in the spring. Donations in her name can be made to Grayson-Jockey Club Research Foundation, which funds veterinary research projects specifically for the benefit of all horses (821 Corporate Drive, Lexington, KY 40503) and the Little Keswick School, P.O. Box 24, Keswick, VA 22947.