In September, at the end of a two-week trip, Ann flew home from Paris to spend a weekend with the grandkids, while I traveled on to Bulgaria to meet up with our Charlottesville friends, Nancy and Victor Schiller, who have been living and working in Sofia for three years. I spent only four days there, but came away impressed with the Country and its people, and the role that American individuals and organizations have played in its success.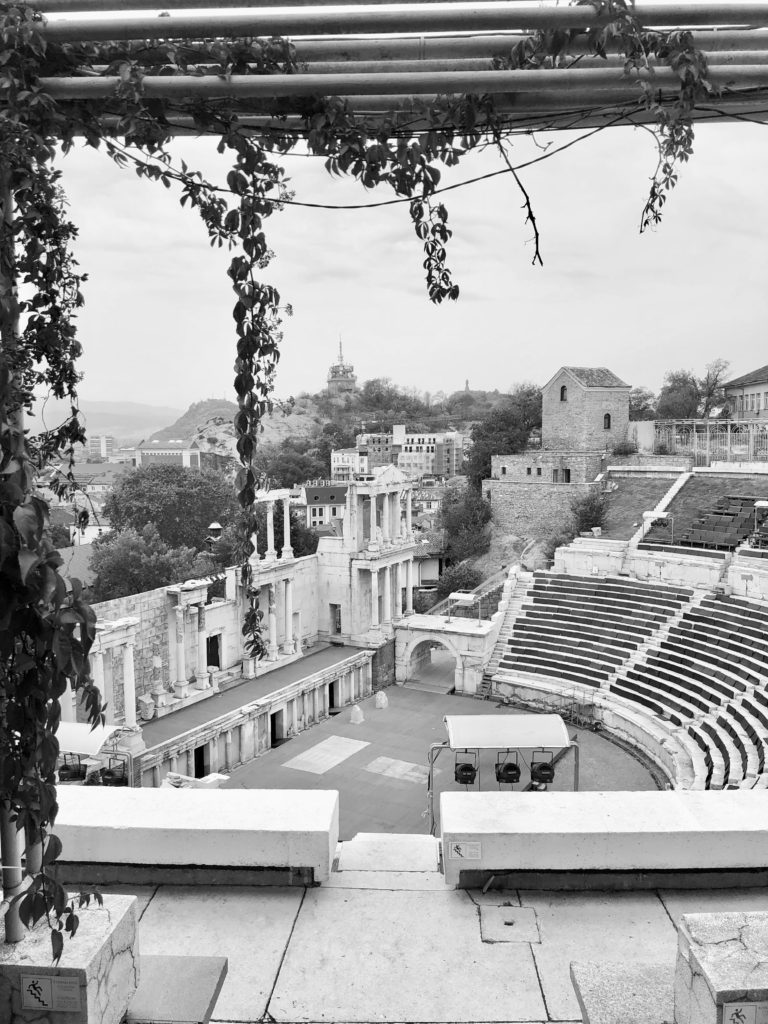 The history of the Bulgarian people has largely been one of subjugation by foreigners. First the Romans, followed by the Byzantines, then from the late 14th Century the Turkish Ottomans were in control for over 500 years until Bulgaria gained its independence in 1908. In 1915, the country joined the Central Powers (Germany & Austria) in WWI in return for a pledge that it would dominate the Balkans after the War. That was a bad choice, and Bulgaria was punished post-war with the loss of territory and a bill for reparations. The combination of reparations and the economic deprivations caused by the Great Depression, made life miserable for most Bulgarians during the period between the world wars. From the start of WWII, Bulgaria remained neutral until March, 1941, when Germany demanded that it join the Axis powers, backed by a threat to invade. That demand, combined with the promise of annexing Greek territory, resulted in Bulgaria joining Germany, until the Soviets invaded in September 1944 and established a puppet Communist government, which lasted until 1989. A hapless history indeed.
For the past three decades, the country has been digging out from the disastrous economic effects of 45 years of Communism, while wrestling with the corruption, ethnic struggles, and tensions between the young and old, that have plagued most of the former Soviet bloc countries. Bulgaria joined NATO in 2004 and the EU in 2007, though the latter move has not been all positive, as the freedom of movement it allows has created a significant brain-drain of talented young people.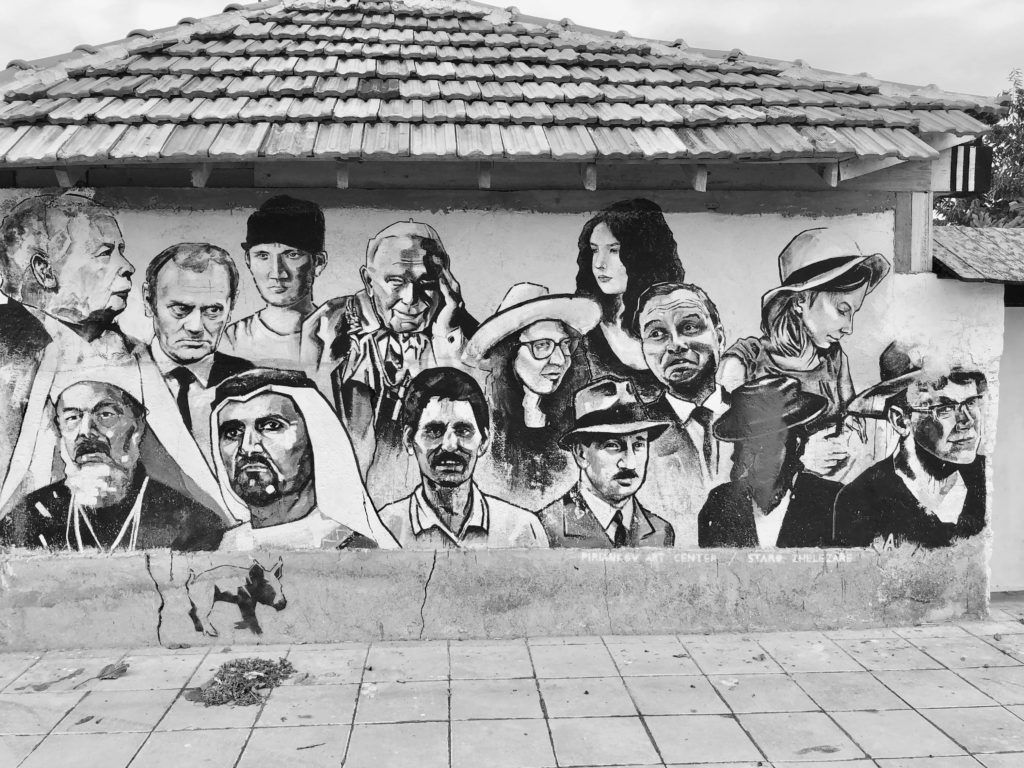 It was my second trip to Bulgaria. The first was in 1969 when Ann and I were there because she had accepted my offer of "You plan the wedding and I'll plan the honeymoon." I can still hear her mother's plaintive call as, after the reception, we were in the limo leaving to take a flight to Vienna, where we would begin the two-week drive east to the Black Sea and back, "Are you sure that you wouldn't rather go to Acapulco?" Once we left Vienna – driving through Hungary, Romania, Bulgaria and Yugoslavia – it was an "interesting" educational experience, but registered near zero on the luxury and relaxation scales, which some hopeless romantics think is important for a honeymoon. I suppose it was a good test, since on the entire trip we encountered almost no one to whom we could speak but one another. Bulgaria was the poorest of the countries that we visited, and the most repressive. There was only an occasional Russian car on the road, and donkey carts were the most common form of transportation. Buildings in the cities and towns were mostly drab and covered with soot. There were a few hotels designated exclusively for Westerners, not because they were luxurious – that concept didn't exist – but because people who lived in the Soviet bloc countries were prohibited from mingling with the enemy, lest they learn forbidden things. The lovely Black Sea beaches were patrolled by soldiers carrying AK-47s, not to stop crime which was rare in all of the Communist countries, but to intimidate Eastern Europeans who otherwise might attempt to speak to the occasional Westerner.
There are numerous pithy aphorisms that capture the essence of the Communist system's disrespect for the worth of the individual, and particularly his time. For example, a factory worker saying "We pretend to work and they pretend to pay us." Or a factory manager explaining "I pay my men enough to buy one loaf of bread and one bottle of vodka a day. If I pay them more, they will buy two bottles of vodka and cannot come to work the next day." Many little incidents that we encountered in 1969 displayed the Communist approach. To recall a few:
When we entered the Country, we purchased the amount of Bulgarian Levs that we thought we would need for our stay (credit cards were non-existent). Each day, our room had to be newly procured and paid for at the government tourist office, and on the first day when we proffered the correct amount for that night's lodging, the office clerk scoffed at it, saying "We don't accept Bulgarian money. Only dollars, marks or pounds." We had foolishly assumed that every country's government accepted its own money.
At a large and busy restaurant overlooking a beach, we waited a long time for the only menu to be passed to us from another table. The manager gave us the reason: since a menu must be changed regularly, it is wasteful to have more than one.
A line for an ice cream cone seemed to take forever. When we got to the window, we saw why. Each cone was put on a scale, and the scoops were gradually shaved or augmented, until the item met the exact government-mandated weight in grams.
In a small department store, we went to the floor for women's dresses. It contained many racks of dresses, all in the same style and color, but in a full range of sizes.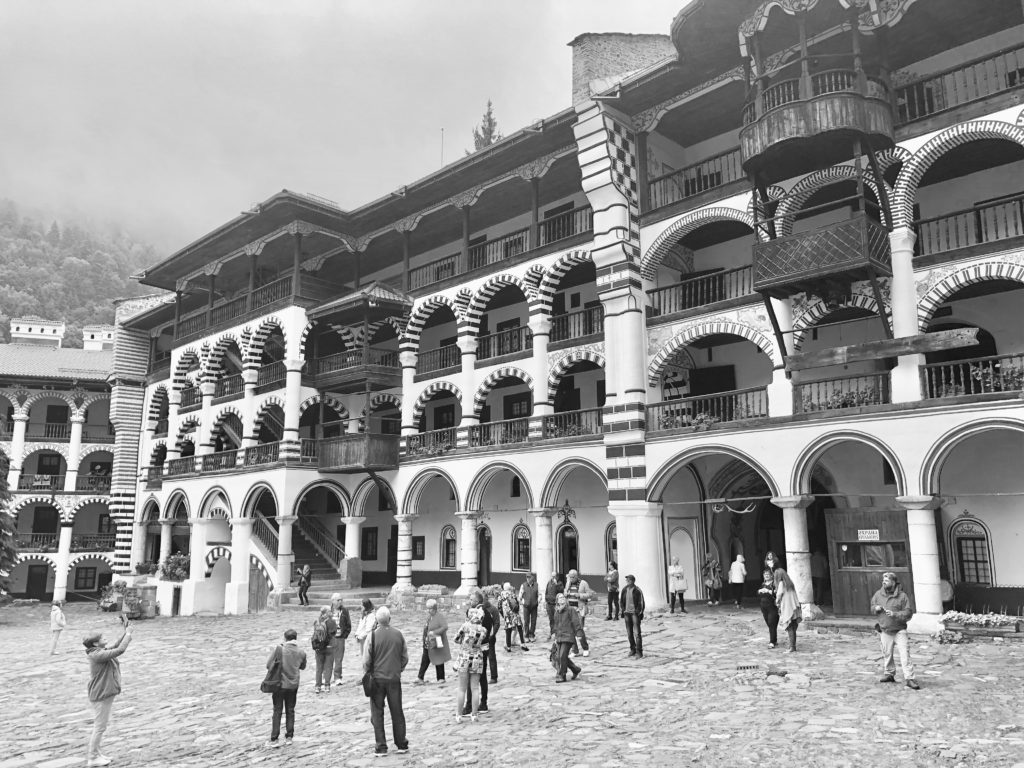 A basic tenet of the Soviet-style Communist governing philosophy is that envy is especially dangerous to the State. People will accept being poor and deprived of even basic necessities, so long as other people in their spheres suffer under the same conditions. But, if they are deprived, and they live or work among people who are not, civil unrest is more likely. Even today, nearly three decades after the end of Communism in Europe, this principal divides the older and younger generations. Westerners are often surprised that people in their 70s and older will speak longingly of life under Communism. It should not be so surprising, given that for the oldsters, during all or most of their working years, compensation was determined by the State, but prices were also, and that provided economic security. The years following the fall of Communism have produced economic winners and losers – not always fairly – and currency devaluations have frequently occurred in countries with less productive economies, punishing those who have no opportunity to increase their incomes, and who tend to be older workers and pensioners.
At the time of the fall of Communism, Bulgaria was the poorest of the European Soviet bloc countries that already existed. It remains so today. When I arrived in Sophia, I did not expect to be impressed. But during my short stay, the Schillers showed me many of the Country's accomplishments and work in progress that changed my view, and the American government, and American foundations and investors have in the past, and continue to be, important contributors to the success.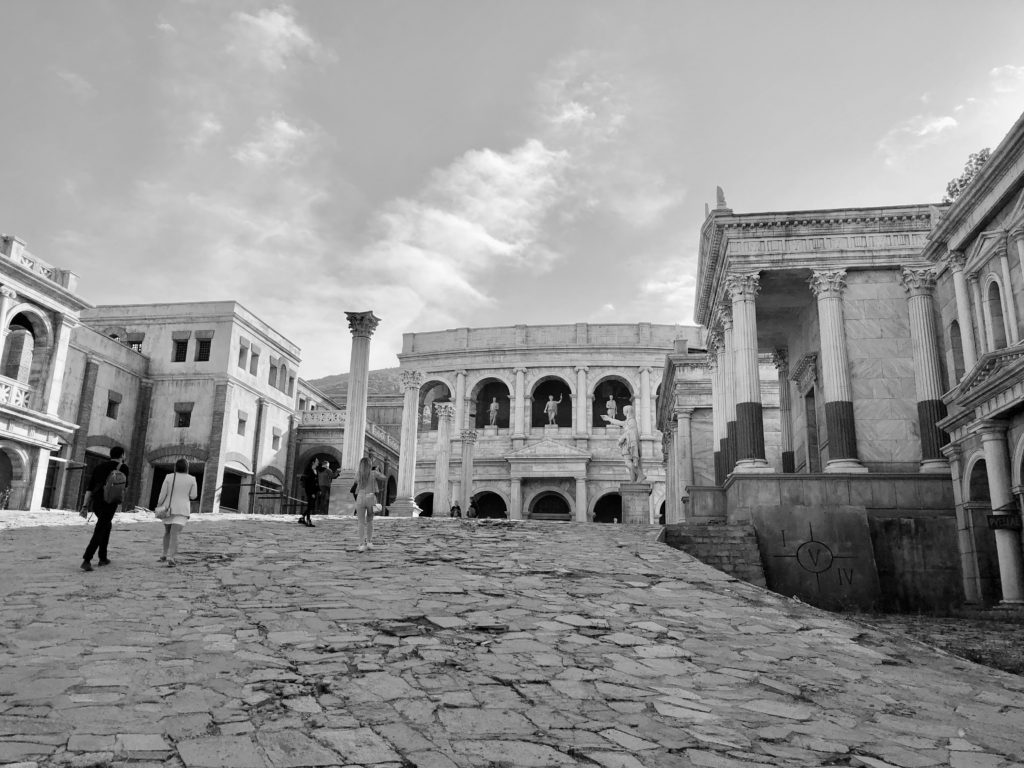 In late 1989, in the U.S., the Support for Eastern European Democracy (SEED) Act was passed into law. Under it, separate enterprise funds were created in ten formerly Communist countries for development of private businesses, to be funded with U.S. tax dollars, but managed by voluntary boards comprised of American business executives and entrepreneurs. One was the Bulgarian-American Enterprise Fund (BAEF), established in 1991 with seed capital of $55 million. During the first three years alone, over 500 private investments were made throughout Bulgaria. In 2007 when Bulgaria entered the EU, the BAEF had served its purpose, and began selling off its assets, which had grown dramatically to $550 million. It was the most successful of any of the ten funds. Of the total, $400 million was generously given as a grant in 2009 to establish the America For Bulgaria Foundation (ABF), the mission of which is to continue to fund social and economic improvements in the Country. ABF has taken on major projects, such as building new facilities for the American University in Bulgaria, creating an interactive children's science discovery center, assisting in the development of modern walking and shopping malls in cities, the restoration of two important 6th Century basilicas, and countless other important projects. ABF commits $20 million a year to its projects, and ten years after its founding, still has $400 million in assets. At a time when some of our political leaders proclaim that engaging in public international economic and social development is a waste of time and resources, the successes of the BAEF and the ABF demonstrate just how valuable our efforts can be. Unfortunately, few Americans know this.
Nancy Schiller has been on the Board of ABF since its founding, and has been its CEO for the past three years. Prior to that, she and Victor were actively involved with the Community Investment Collaborative (CIC) in Charlottesville, both as volunteer instructors, and Victor as a Board member. CIC trains under-resourced entrepreneurs to start and grow their businesses, and also provides mentoring services and micro-loans. In 2016, the Schillers oversaw the replication of the CIC program in Bulgaria, and ABF provided funding for the necessary staff and translation of the extensive 17-week curriculum into Bulgarian. The program has flourished, and there are now five sites in operation in the Country, that have produced well over 100 aspiring entrepreneurs. The types of businesses that are served are very similar to CIC, such as restaurants, packaged foods, movers, hairdressers, cleaning services, wedding planners, etc. I have been actively involved in CIC almost since its inception, and a primary reason that I went to Bulgaria was to see how the program is doing. It is thriving.
In communist countries, the concept of volunteerism was virtually non-existent. The government provided for and managed everything. Programs like CIC can only exist with a substantial commitment from successful local entrepreneurs and executives to help others coming along behind them. Fortunately, it has never been difficult to recruit volunteers here (or in New York where I was previously involved for 38 years in a similar program), and it was very gratifying to see that volunteers were actively involved in the Bulgarian program. It is clear that the program will continue to expand there, and perhaps even to other countries in the region.
During my stay, Victor took me on several road trips to visit important and interesting sites. We saw the challenging restoration work on the major 6th Century basilica in Plovdiv, Bulgaria's "second city", that ABF was funding, and the attention to historical detail was similar to that paid by restorers at Monticello and Montpelier. We visited the Rila Monastery in a remote mountain setting, established in 927AD, which is among the most stunning and best-preserved medieval religious sites that I have visited. And then there was the "graffiti village" of Staro Zhelezare, which is in a class of
its own. The outer walls of dozens of the buildings in this obscure small village are covered with murals of pop art – mostly caricatures of historical and political figures, TV and movie actors, often portrayed in a scene with local village residents. The pictures are humorous, profane, outrageous, or all three at the same time. This fascinating village was well off the beaten track, and we saw no other visitors while we were there.
The restaurants in Sofia were attractive and the food was superb. They also had lively crowds, mostly of young people. The Bulgarian red wines were surprisingly good, and are worth trying if you find them in the U.S.
Modern cafes are abundant, and my small, boutique hotel which was in the City Center on a busy walking street, was excellent, with a great breakfast, and a larger room than I am accustomed to in Europe. Internet and telephone services are prevalent, and the roads are good and easy to navigate. I didn't get to the beaches, but I was told that they are still beautiful, though without the soldiers and assault rifles.
On my last afternoon in Sofia, we toured the Nu Boyana film studio in Sofia. This important facility, owned by a Hollywood company, was founded in 1962 and functioned throughout the period of Communist rule. It covers 75 acres, has ten sound stages and reproductions of a Roman coliseum, a cathedral, and numerous other elaborate sets, all of which are easily convertible for different uses. It has state-of-the-art sound and post-production capabilities. The list of hundreds of popular American action movies and TV shows that have been filmed there is impressive. Our group on the tour was only eight people, and all of us got to see everything up close and ask lots of questions. A couple of the people in the group had attended studio tours in the U.S., and said that this tour was more enjoyable because of the small group and informality. During the tour, I mentioned to the guide that when we were in Sofia in 1969, many of the streets near our hotel were blocked off for several hours while a crew filmed a chase scene. At the time we thought this was unusual, but he was not surprised, saying that Sofia was a popular site then because there was almost no traffic to halt.
Most Bulgarians are poor relative to those in other EU countries, corruption at the highest levels of government and business is a continuing problem, and the recent racist incident at a football game with the U.K. in Sofia, as well as the ongoing alienation of the Romani people (Gypsies), all illustrate that more economic and social progress is still needed. Without that progress, the emigration of well-educated and ambitious young people to the West will not abate. But it was great to see the substantial amount of progress that has been achieved since capitalism first took hold, and how much of that progress is a result of the altruism of individual Americans and our government.