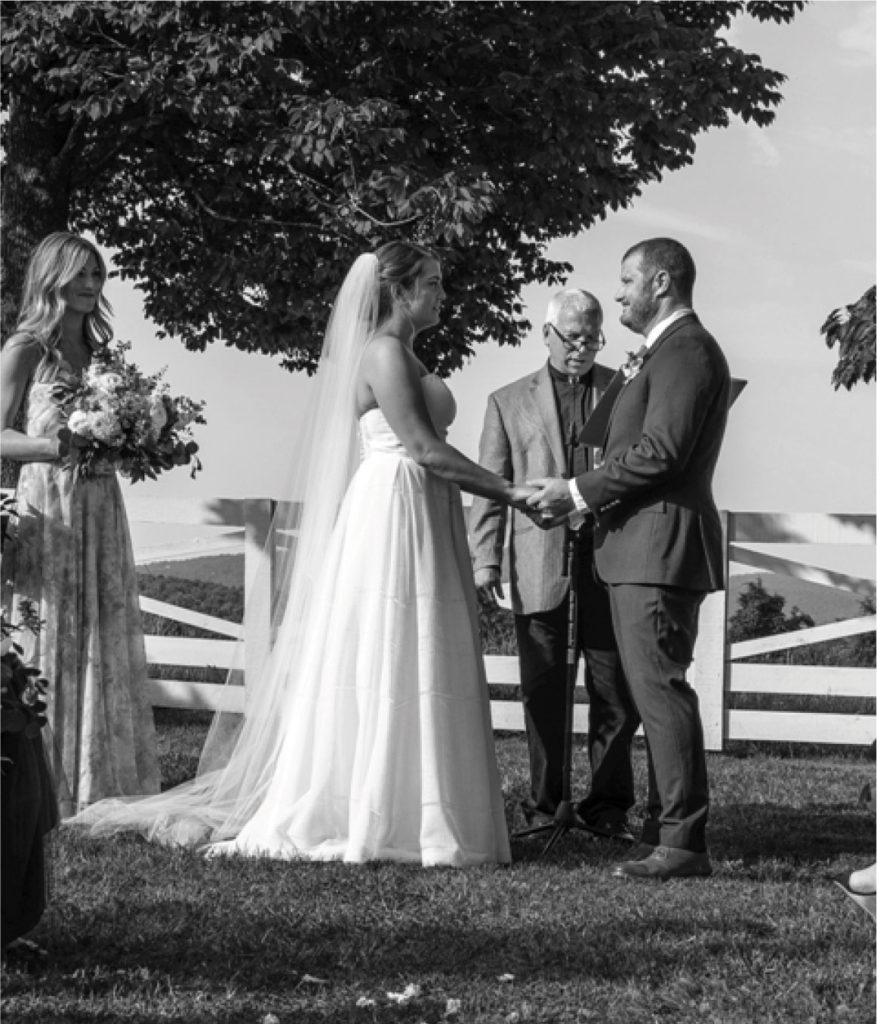 Margaret Sutherland Carragher and David Gregory Kalergis, Jr. met at the wedding of their mutual friends, Annie and Drew Thomasson, in May 2016. There was an immediate spark of attraction and three years later, Maggie and David wed at James Monroe's Highland in Charlottesville on June 1, 2019.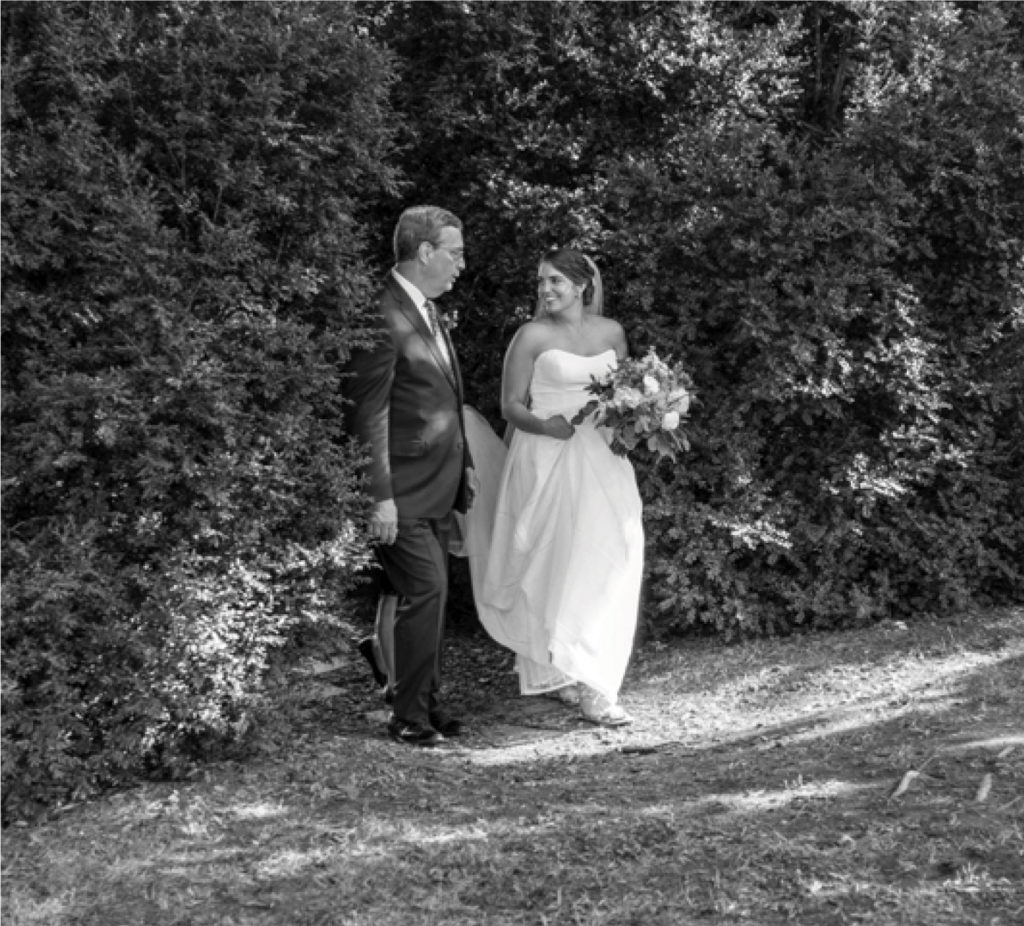 The bride's best friend, Hillary Parsons, served as the maid of honor with the groom's sister, Natasha Kalergis, as one of the bridal attendants. The groom's brothers, Hugh and James Kalergis, served as best men with the bride's brother, James Carragher, as one of the groomsmen. The groom's daugher, Virginia Porter, alongside his nieces, Harper and Grayson, and nephew, Alexander, served as flower girls and ring bearer. The service was officiated by The Very Reverend Charles C. McCoart, Jr., Rector of Emmanuel Episcopal Church in Alexandria, Virginia.
A boisterous and spirited cocktail hour and reception followed the 5:30pm ceremony. Charlottesville-based photographer and friend of the groom, Meredith Coe, expertly captured the smiles, joyful tears, and love and happiness of the wedding celebration. Kelsey Mayo with Donovan-Groves Events coordinated the wedding celebration and Faded Poppy provided the floral decorations. Guests enjoyed mouthwatering BBQ and fried chicken prepared by BBQ Exchange and were then treated to an Albermarle Bakery carrot cake for dessert. The Virginia Beath-based 6-iece band, 10 Spot, kept the dance floor rocking as they entertained guests with tunes ranging from Motown to classic soul, rock'n'roll to contemporary party hits. The couple exited the reception under the lights of sparklers, surrounded by their closest family and friends, and made their getaway in a 1980s Jeep Wagoneer.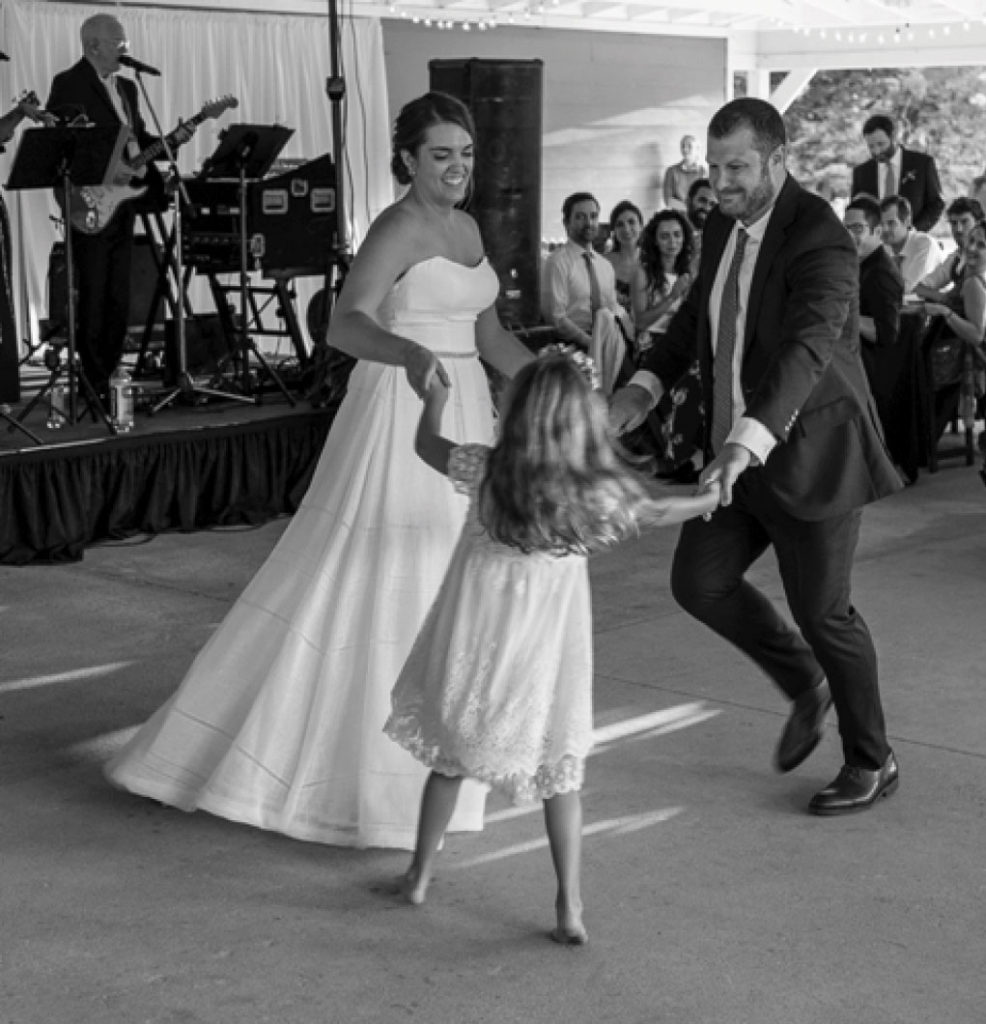 The bride, 28, manages community partnerships and events at Lowcountry Land Trust, a conservation nonprofit based in Charleston, SC. A graduate of the University of Virginia, she moved from Washington DC to Charleston, SC shortly after meeting the groom. She has made her new home in the Lowcountry and enjoys spending summers at the beach with her family. Maggie is the daughter of Mary Elizabeth Tuttle, author and President & CEO of the American Horticultural Society, based in Alexandria, VA. Her father, Robert Carragher, serves as Senior State Affairs Advisor at the Society for Human Resource Management, headquartered in Alexandria, Virginia.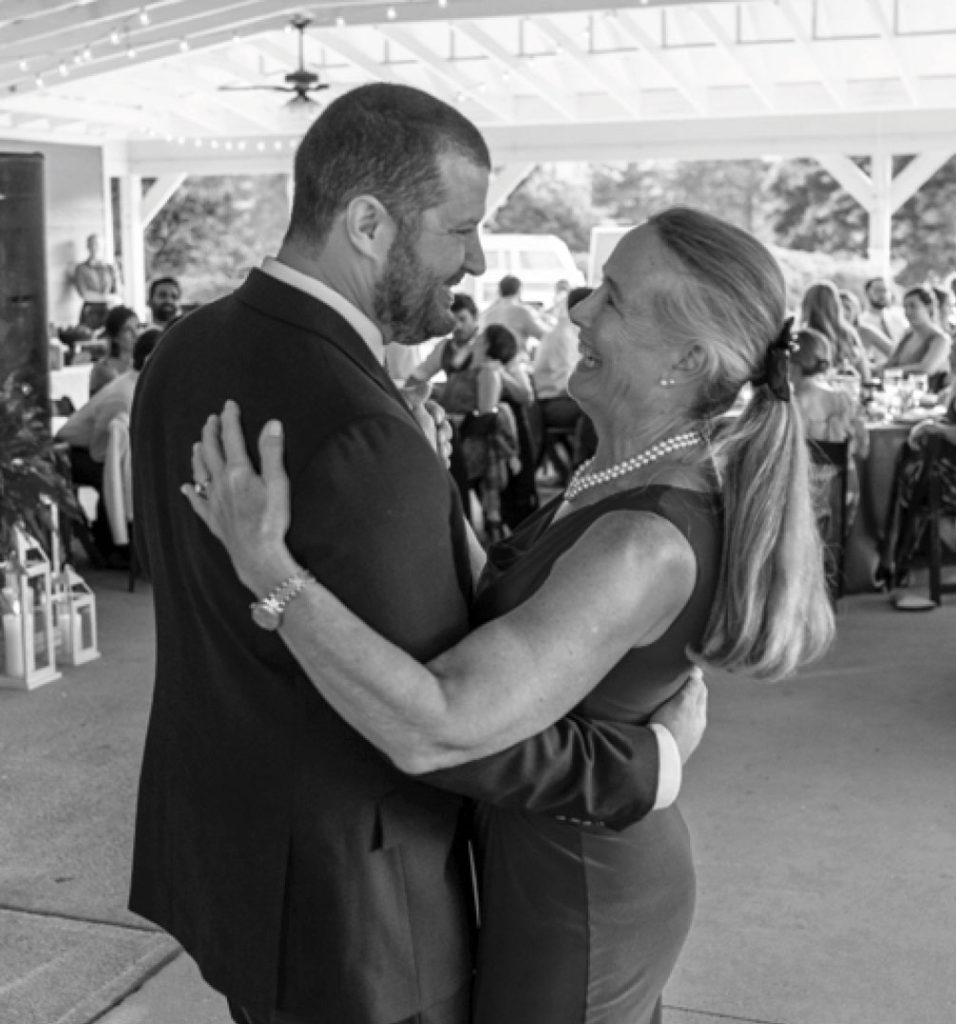 The groom, 36, is founder of Lowcountry Family and Children, a family and child counseling practice based in Mount Pleasant, SC. A graduate of the University of South Carolina, David completed his Masters of Education in Counselor Education at The Citadel Graduate College. David's mother, Mary Motley Kalergis, is an author, photographer, and interviewer living in Charlottesville, VA. His father, David Gregory Kalergis, Sr., is co-founder and CEO at Diffusion Pharmaceuticals Inc., a Charlottesville, VA-based biotechnology and pharmaceutical company. The couple and their family will reside in Charleston, SC.