Insiders Guide to the 10th Annual Grace Church Country Fair and Farm Tour
Please join us June 8 as we celebrate 10 years of charitable giving and present our 10th Anniversary Historic Farm Tour and Country Fair, "beyond the gates".
Come along with us as we go "beyond the gates", past those rock walls and stroll with us down the tree lined paths to six of Keswick's celebrated historic farms, the Keswick Hunt Club and Grace Church. Our chosen route for this special day in the country was first traveled by Virginia's earliest settlers, future Presidents, Revolutionary and English militia, Confederate and Union troops and the grounds are as beautiful today as they were 300 years ago.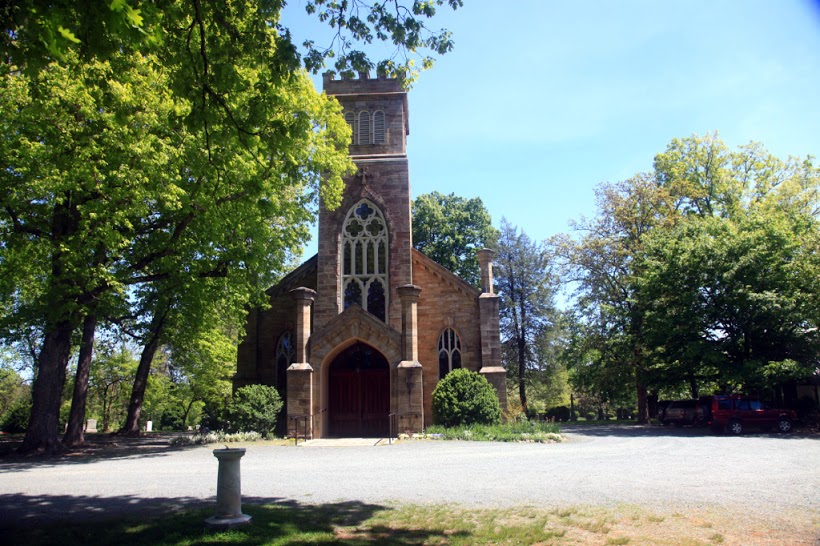 Grace Episcopal Church stands at the site of one of six colonial churches in Virginia that still have active congregations. Foundation stones of the original church, constructed of wood and completed in 1748, are visible today under spreading oak trees in front of the present structure. A mountain chapel had previously existed on the premises, having been built by the earliest settlers in the area, probably in the 1730's. Thomas Jefferson served as a member of the Vestry from 1767 to 1770.
The present church edifice was completed in 1855 and was later damaged in a fire in 1895. The stone tower and 4 walls remained standing and were incorporated into the present structure when the church was rebuilt. A 1,575-pound bell was salvaged from the ashes and is still in use.
The first annual Blessing of the Hounds was held at the Church in 1929. Each Thanksgiving Day, this colorful ceremony brings together foxhunters and their horses and hounds in the church yard for prayers and thanksgiving.
Today Grace Church has over 200 members and provides personal and financial support for numerous charitable missions, including Grace's food closet, Habitat for Humanity, Salvation Army, Meals on Wheels and many others. 100% of Historic Farm Tour and Country Fair proceeds are dedicated to funding these special ministries.
…and Country Fair Stepping back to "Yesteryear", Grace's Church Yard transforms to an earlier time, when families, friends, and neighbors gathered to celebrate each other, a bountiful spring harvest, baby livestock and the sharing of memories past and present.
The Country Fair has something fun for every member of the family. Let the kids get up close to the 4-H Livestock exhibits featuring over 50 entries during Albemarle County's only sanctioned 4-H Livestock Show. Meet the llamas and learn about keeping bees and enjoy live music throughout the day as you visit farm to table vendors, talented artisans and taste some of the delicious food offerings from Grace Grill and food truck vendors. Take time to visit our Historic Grace Church and observe the restoration taking place as we prepare to welcome our new organ later this year. And if you have a green thumb and have questions about gardening in Virginia, there will be Master Gardeners and representatives from Southern States to answer your questions. Children's pony rides available after 2:00 PM.
Gates open promptly at 10 AM and will close at 4:00 PM. Y'all come!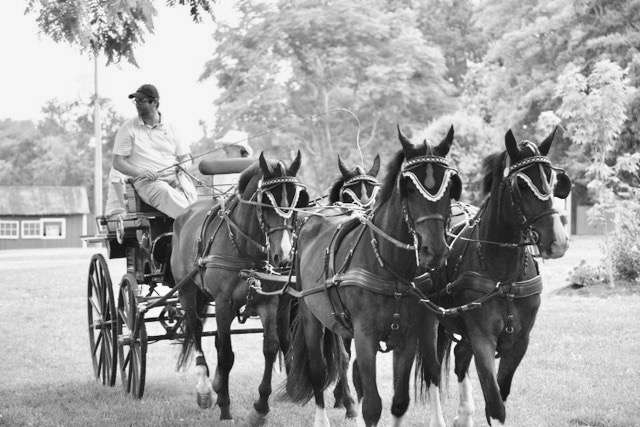 Old Keswick is part of a tract given by Thomas Walker to his daughter, Jane Frances Walker, who married Dr. Mann Page. The estate's residence was built in stages beginning in 1736. The Page family sold the farm to Mr. and Mrs. Ellsworth Augustus in 1952. Formed here as a thoroughbred breeding and racing operation, Keswick Stables has sold many notable horses, including Sabin, Simply Majestic, Alwuhush, Eishin Guyman, Johnny D, Raise a Native, Natalma, and the 2015 Eclipse Award winning filly Stellar Wind, who won more than $3 million.
Equestrian, Ann Sutherland, will demonstrate combined driving, a sport that showcases skills in dressage, marathon, and cones. Equestrian, Tadd Coffin, will discuss and demonstrate his latest saddle technology, SmartRide Rx, and Thera-Tree. Coffin won two gold medals at the 1996 Montreal Olympic Games. He appeared in the movie National Velvet and will be in the upcoming film Billy & Blaze.
Belvoir Cemetery was first settled by Col. Robert Lewis and was later owned by Dr. Thomas Walker and his son, Col. John Walker. Col. Walker was a U.S. Senator and an aide to General Washington. During the Revolutionary War, British Lt. Col. Banastre Tarleton and his men stopped at Belvior en route to Charlottesvile, in an attempt to capture Thomas Jefferson, Patrick Henry and others.
Col. Walker's only grandchild, Eliza Kinloch, inherited Belvoir and married Judge Hugh Nelson. Nelson served as Speaker of the Virginia House of Delegates, a federal judge, and President elector in 1809, a Congressman, and Minister to Spain, Several prominent figures lie in Belvoir's cemetery, including Dr. Walker, Col. Walker, Eliza Kinloch, Hugh Nelson and Thomas Warner Meriwether, Grace Church, Walker's Parish, now stands on 2 acres of land John Walker transferred from Belvoir in 1769.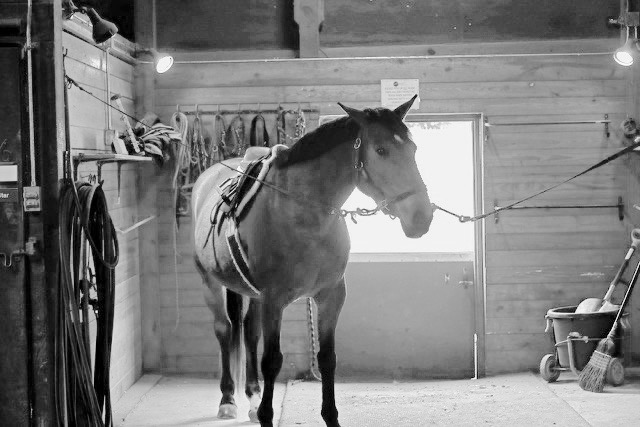 At nearby Montanova, visitors may watch a farrier's demonstration from 10 am to 1:00 pm; enjoy twin sisters, Lise Pratt and Marcy Burke, demonstrate dog agility training; observe riding lessons; and see horses, ponies, goats and chickens. Rockfish Wildlife Sanctuary will all so be onsite.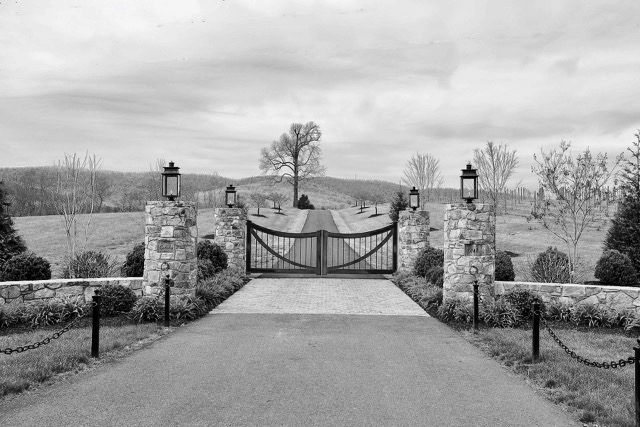 Castalia was owned by relatives of famed explore Meriwether Lewis for much of the 18th and 19th centuries. Murray Boocock purchased the farm in 1894 and initiated a breeding program known as the Castalia stock Farm. He built two large livestock barns, one of which burned down. The "upper barn" was a massive two-story structure with ground floor and second story central sliding doors with large singe pane, divided light windows. Three louvered cupolas graced the peak of the standing seam gambrel roof. Lattice work under the eaves provided additional ventilation. In the ventilated second story, hay was stored before being dropped through chutes to the stalls and feeding pens on the ground.
In 1986, Castalia was acquired by Mr. and Mrs. Reuben Hitchcock, who bred, raised and showed champion Paso Fino horses. In 2013, Paul and Diane Manning purchased Castalia and restored the upper barn to active use while preserving much of the original fabric. During the Farm Tour, the historic barn will be filled with antique dealers from the Mid-Atlantic offering art, furniture, textiles, silver, jewelry, books and accessories.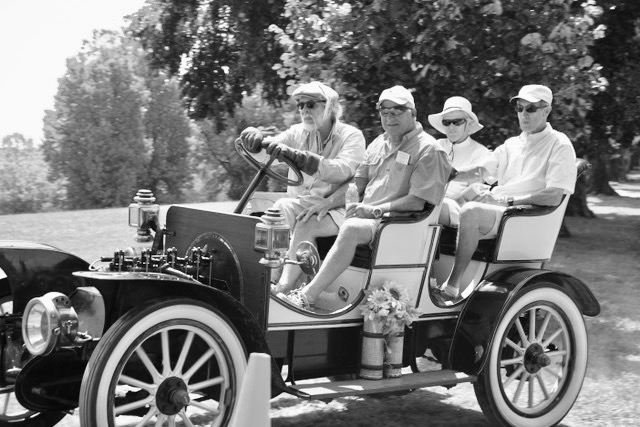 Cismont Manor Farm was formed from the Cloverfield's plantation in 1820, as a home for Peter Minor Meriwether and his wife, Mary Walker Meriwether. The Meriwether's initially lived in a tavern on the property, which later served as a home for Rev. Ebenezer Boyden. The tavern, which no longer stands, became known as the Cottage Rectory, and Boyden conducted a school there. The Meriwether's built the present residence in 1836. The Wheeler family acquired the farm in the 1950's and have bred trained and exhibited some of the country's top show horses.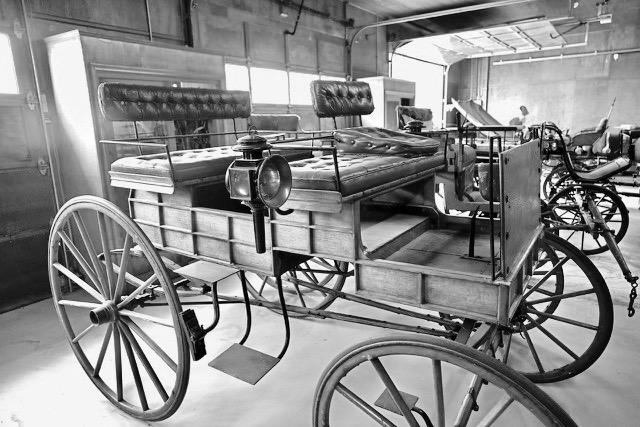 Cismont Manor consists of a main manor house and four cottages on 200 acres of land. There are three barns with several turnout paddocks, and three jumping coups for use by the Keswick Hunt Club. In the pass 50 years, two major additions have been added to the main house. In the 1960's, formal rose gardens were established, and a lake added. Visitors will see a collection of rare antique carriages and classic automobiles, as well as stables where number of U.S. Equestrian Foundation Hall of Fame horses have been trained, including Showdown, Isgilde, Gozzi, Super Flash, Apollo Sand, Tijuana Starlet, One For The road, and Celebrity.
Keswick Hunt Club was founded in 1896, and its recently renovated clubhouse was built in 1898. Foxhunting has been an important part of the community since 1742, when, according to sporting histories and family tradition, Dr. Thomas Walker of Castle Hill imported a pack of foxhounds. Walker also helped found the city of Charlottesville in 1762.
The Hunt Club has hosted at least one annual horse show since 1904. Initially, the lower ring's proximity to the railroad tracks was a convenience for spectators who traveled to the event by train from Charlottesville. Riders whose horses were spooked by the trains welcomed construction of the upper ring in 1957.
During the club's early decades, hounds resided at whichever area farm belonged to the Master of Foxhounds. In 1937 hunt club officers decided to locate the kennels on hunt club grounds. The present kennels, built in 2018, are home to about 70 American Foxhounds who lead mounted club members on chases in designated territory in four counties. The hunting season stretches from last summer to early spring.
Ben Coolyn was first settled by James Clark under the name of Clark's Tract. Clark built the first dwelling in the early 1800's on a site to the east of the current home. The Clark's named the property "Ben Coolyn", meaning "Breezy Mountain" in their native Scottish language. An heir added orchards and renamed the property "Fruitlands". It was named as Ben Coolyn in 1918 by the Bogert family, who renovated the residence to take advantage of frequent breezes. In the late 1940's, the Hallock family downsized the house by removing the sleeping porches and the second story north bedroom.
In 2001, Ann and Peter Taylor bought some of the property, and the name "Ben Coolyn" conveyed with the sale. A number of Hallock's still live on part of the original land, which was named "Fruitlands". The Taylor's restored several gardens, created an arboretum, and planted many native trees, including 176 willow oaks, and deciduous flowering magnolia cultivars and crosses. Ben Coolyn has a bank barn standing on an older rock foundation, and a circa 1850 dogtrot corn crib. Katie and Chris Henry bought Ben Coolyn in 2017 and established a vineyard. Vineyard Manager Emily Pelton will give short presentations during the day.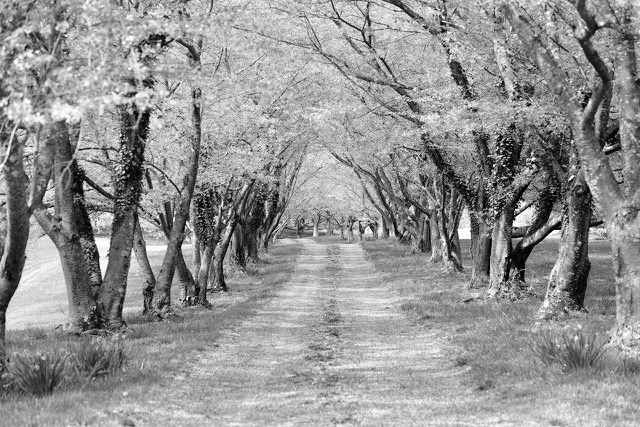 Fruitlands was originally part of the Ben Coolyn estate, which was settled by James Clark under the name pf Clark's Tract. Clark Clark's names the property "Ben Coolyn" meaning "Breezy Mountain" in their native Scottish language. A subsequent heir, Major Jimmy Clark, added extensive orchards and renamed the property "Fruitlands". The estate was renamed as Ben Coolyn when it was acquired by the Bogert family in 1918. They renovated the residence to take advantage of frequent breezes.
In the late 1940's, the Hallock family moved from their Long Island farm to Ben Coolyn. Several generations of Hallock's continue to reside on a large portion of the original land, which was renamed "Fruitland". During the Farm Tour, the Farmington Beagles will demonstrate the sport of beagling at Fruitlands. The pack consists of 30 beagles that hunt primarily in the western portion of Albemarle Country, in Louisa County, and further afield by invitation.
Please visit www.gracefarmtour.org for additional details.
Tickets can be purchased on line for $15.00 before the event, and for $20.00 the day of the event. Children are free. Please contact Bill Anda, Historic Farm Tour and Country Fair spokesperson at 434/906-5138, banda@mr-monticello.com.