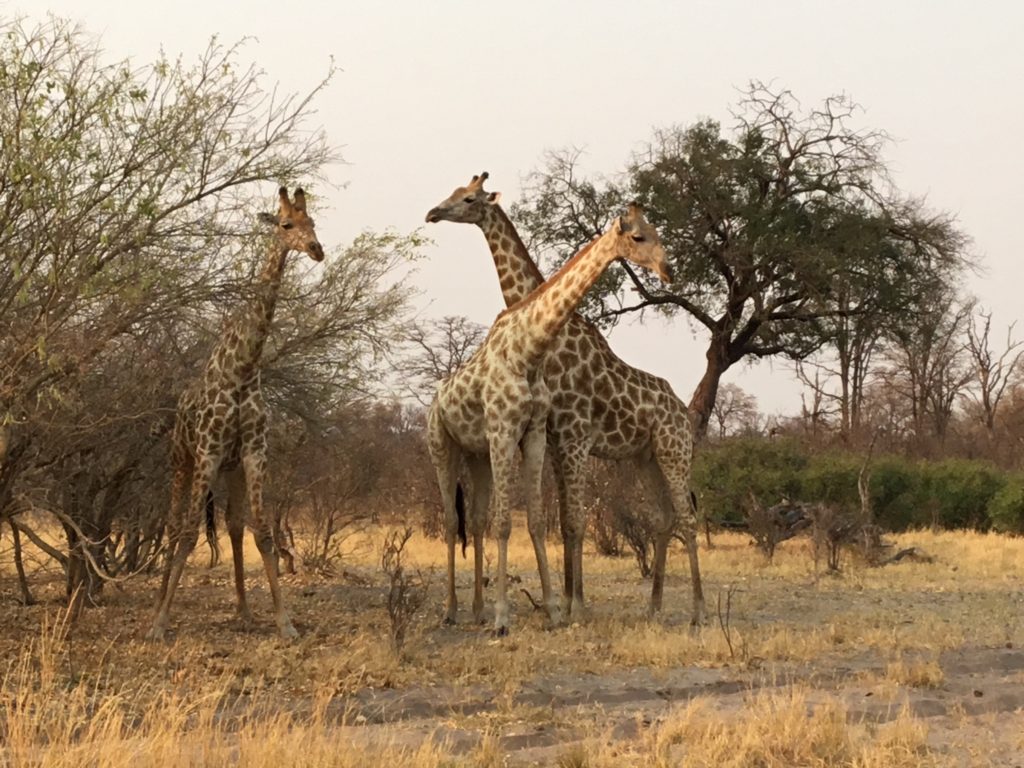 In 2006, Jacob "Kobi" Alexander, an Israeli immigrant, was the founder and CEO of Comverse Technology.  The 25-year old American-based tech company had more than 6,000 employees in over 50 countries and a market cap of about $6 billion. Comverse and Kobi were flying high. Then, in July of that year, while he was abroad on vacation, the Securities and Exchange Commission charged him with securities and accounting fraud, related to stock option transactions. 
Alexander did not return to the U.S. to face the charges. Meanwhile, he had transferred over $40 million to a bank account in Israel. In late September 2006, Interpol tracked him down, with his family, in Windhoek, the capital of Namibia, a remote country on the southwest coast of Africa. Namibia would not extradite him to the U.S. Alexander remained there until 2016, when he returned to the U.S. and negotiated a plea deal resulting in a hefty fine, and a 2-year prison term which he served in Israel, where he now lives as a free man.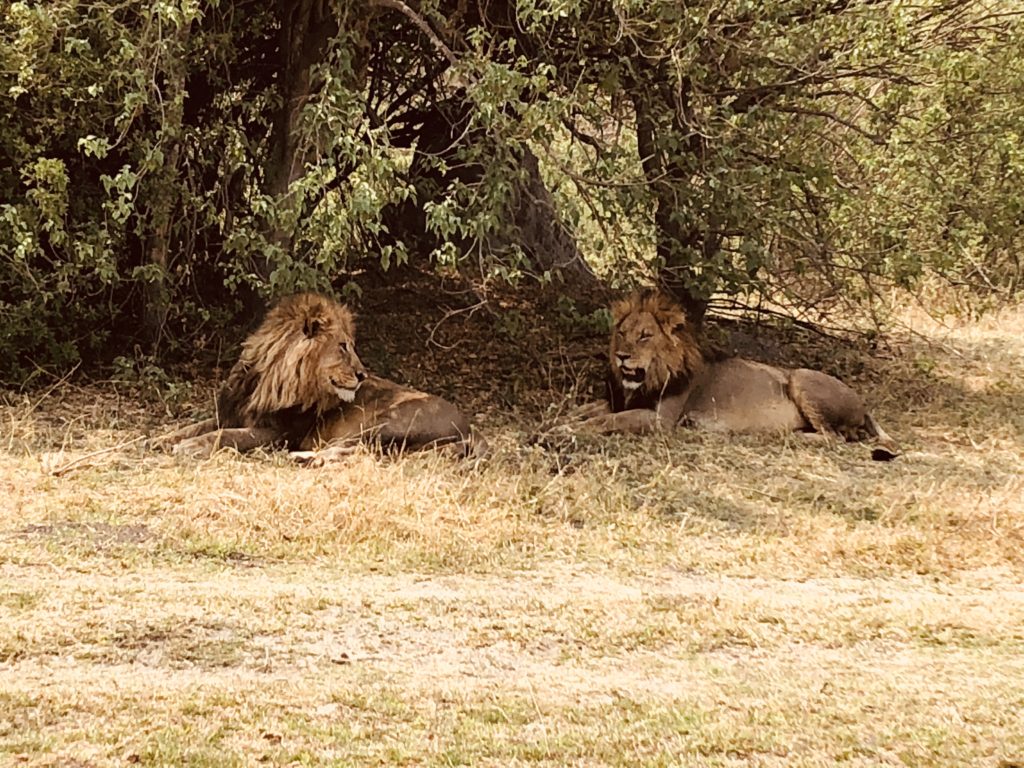 When the story of Alexander's violations and flight from justice were first reported in 2006, many people wondered why someone so legitimately successful would risk everything to make some extra money by back-dating stock options. But I was more fascinated with what could be so attractive about Namibia, that someone with all that money would choose to go on the lam there, rather than more typical jet-setty places where he could also be safe, like Switzerland or Monaco. So, for over a decade, Windhoek and Namibia were on my "bucket list," though perhaps unbeknownst to my wife, Ann.
In the fall of 2017, in a speech to African leaders at the U.N., President Trump surprised his audience by extolling the virtues of the health care system in the hitherto unknown country of "Nambia". The world was left wondering whether he knew something that no one else did, or could he possibly have just misstated the name? Many observers guessed that he meant Namibia, although there was also scattered support for Zambia, Gambia and even Narnia. The President has never clarified his statement or what it was that he admired about the mystery country's health care system. But, it reminded me of my commitment to visit Namibia, and early this year we began making plans for a September trip.
For the 35 years before the end of World War I, Namibia was the German colony of Southwest Africa. In 1919, it became a British colony administered by The Union of South Africa, until it gained independence in 1990, following a complicated and brutal war against the apartheid government of South Africa, and also involving the various parties fighting the civil war in Angola, the neighbor to the north. Surprisingly, there is still considerable evidence of the German presence in Namibia today and, German tourists are frequent visitors. The most convenient direct flights to Windhoek are from Frankfort, which is the route we chose, spending two days while on the route in the nearby charming university town of Heidelberg.
Namibia is a large country, roughly the size of Texas and Arkansas combined, with a small population of 2.6 million. It is dominated by and named after, the Namib Desert, which runs nearly its entire length. Sections of the Desert are among the world's driest places. About 15% of the population lives in Windhoek, which is inland, about 200 miles east of the Atlantic Coast. We spent three days there. The City center is modern, clean and safe, though small. The Hilton Hotel was fine, the Museum of Independence and craft markets were entertaining, we found two exceptional restaurants (particularly enjoying kudu, oryx, and springbok steaks), but we didn't discover anything that would entertain a wealthy scofflaw for ten years. Several locals told us that Alexander had been a good citizen, and done excellent work related to economic development while he was there, which is to his credit.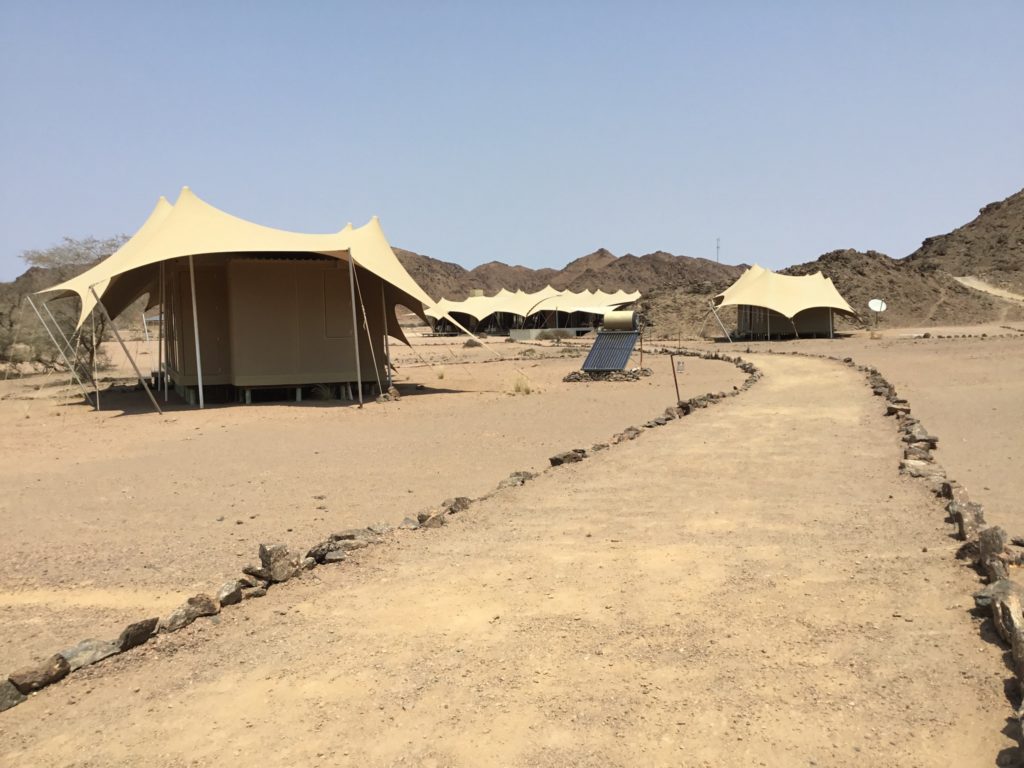 After our stay in the City, we took a 3-flight trip north about 450 miles to the Hoanib River Camp, in the middle of the desert on Namibia's Skeleton Coast, named for the many shipwrecks that have occurred there due to strong westerly winds and concealed rocks. The camp facilities – lodge and rooms, food, wine, guides, and service – were exceptional. There were far fewer animals – both varieties and numbers – then other safari camps that we have visited, but we enjoyed watching and learning how the elephants, lions, giraffes, and others coped with the harsh desert environment. We spent one day driving over four hours on very rough roads, and up and down steep sand dunes, to arrive at the sea, where the remains of shipwrecks and a colony of over 100,000 cape fur seals were sprawled out on the rocks. The seal pups are preyed upon by the rare brown hyenas that live in the area, though we did not witness any attacks. The stench resulting from so many seals lying in their bodily discharges was palpable, giving us a greater appreciation for the hyenas' indomitable will to eat.
In the vast floodplain of the Hoanib River – which is dry except for a week or two once every few years – there is a small pride of four lions – all adult females. Lions are the signature animal of African safari camps, and to not have a reproducing pride could eventually be a significant problem. Male lions cannot be imported from other areas, because they will not have the instincts or know-how to survive in the desert. One night at our camp, a local naturalist showed us a remarkable video covering the coming of age of five male lions that had been born in a nearby desert valley. The video ended with the 3-year old males leaving their mother to spread out into the neighboring valleys, which had only female lions. It was inspiring – the prides could reproduce and survive. Then, someone in the audience asked: "So, where are the five males today?"
The naturalist responded "Unfortunately, last year we had a drought, and the cattle, to find sufficient food, had to move out farther than normal from the tribal villages on the edge of the Preserve. That exposed them to the young lions, and some of the cattle were killed. So, the village farmers killed the lions. They are allowed to do this to protect their cattle. We can't stop them." All of us in the room were stunned and deflated. But that's Africa, where they are trying to do something that is being done hardly any place else on earth – preserve significant populations of deadly predators and other large animals in the wild but close to established villages, where domestic animals constitute nearly all of a family's wealth, and traditional approaches to dealing with destructive wild animals have been entrenched for centuries.
We enjoyed the uniqueness of the desert camp, but because the number of animals there is considerably smaller than in most other African preserves, we would not recommend it to someone who was on their first safari trip. Our next two camps were in Botswana, which is one of the best places to see a beautiful habitat and a great variety of animals. It is about 2/3rds the size of Namibia, being directly east and south of that country, and north of the Union of South Africa. The country evolved from a protectorate established by the British in 1885, as a buffer between the German colonies and South Africa. The protectorate – remote and among the poorest places in the world, with a per capita annual income in 1966 of $80 – was not highly prized by the Brits, and on September 30th of that year, they gave the country its independence without a struggle. The new government adopted the name "Botswana", meaning the land of the "Tswana" (the dominant ethnic group).
In fact, Botswana had won the lottery. In early 1967, a huge diamond deposit was discovered, followed later by other similar deposits and large deposits of copper and manganese. The government and De Beers – the diamond industry giant – have managed the development of the mining industry very capably. Today, Botswana is the world's leading producer of gem-quality diamonds, and its per capita income is nearly $9,000, among the four highest in Africa (of 54 countries), and similar to that of Mexico. In the 90s Botswana had one of the highest incidences of the HIV in the world. The government has aggressively treated the problem using the most advanced techniques, and the rate of occurrence has declined significantly. The problem remains serious, though it poses no threat to tourists coming for the safari experience. AIDS is one reason that the Country's population is only 2.3 million.
Botswana and Namibia have stable governments and are known for their high level of racial and tribal harmony. Botswana has eight outstanding game parks, including two of the most unique environments in Africa – the Okavango Delta and the Kalahari Desert. Many consider it the top safari destination in Africa based on the variety of animals and environments, the opportunity to avoid large groups of other game viewers, and the impressive number of safari camps ranging from do-it-yourself operations to the epitome of luxury. Botswana has passed a law prohibiting all hunting throughout the country, except on a few isolated private preserves. If park rangers spot someone in the bush with a gun, who is not officially involved in game management, they will shoot to kill and ask questions later. All of the other African countries that offer safari experiences permit trophy hunting and, although they may be happy that Botswana does not compete with them for the hunters' fees, they can't be happy that Botswana's hardline approach has made it more attractive to those wanting nature and photo safaris, and who may be opposed to hunting on moral, ethical or other grounds. It should be noted that in all countries that allow hunting, it is never permitted in a park that is designated for photo safaris.
Illegal poaching of animals is a huge problem in many African countries. The most publicized targets are elephants (for tusks) and rhinos (for horns), but many other mammals and birds are taken for horns, bushmeat, feathers, etc., often for the East Asian trade. Poaching in Botswana is rare because the risk to the poachers is too great.
It is estimated that, one hundred years ago, there were about 3-5 million elephants in Africa. A 2014 count throughout the 18 countries that have wild elephants estimated that there were about 400,000, down from about 600,000 seven years earlier, almost entirely due to poaching. But, Botswana's elephant population is growing, and now totals about 160,000 – roughly 40% of the African total. On each day's ride, we saw well over 50 elephants, without making any effort to search for them. Botswana has set a great example of elephant preservation for the rest of Africa, but its success has created its own problems. Elephants are destructive to the flora of all kinds. They eat young trees and bushes that have recently sprouted, they strip new growth off older trees, they knock down medium sized trees seemingly just for sport, and they score rings around the trunks of mature trees with their tusks, sometimes causing them to die within a few years. On drives, we often saw areas where the foliage was devastated by elephants – looking as though a tornado or hurricane had passed through and knocked down nearly every tree.
We have stayed at eleven safari camps in six African countries over the past 14 years. All of our guides have been excellent, but the Botswana guides have been the very best. Their spotting ability and knowledge of the environment – flora and fauna – is extraordinary, and they are undaunted in their efforts to educate their clients, and secure for them a view of an unusual animal or the perfect photo opportunity. In one camp on our recent trip, a guide made evening presentations on Botswanan geography and history, and the unique problem that the Country has with respect to elephants. At a time when the world is being told that elephants are endangered, camp managers that we spoke with said there are too many to be supported in much of the Okavango Delta and the riverine areas north of there. The environment and the well-being of other animals are threatened. But how can they selectively reduce the population? Re-introducing hunting to cull the population would be terrible public relations in the West, particularly given that they have gained significant favorable publicity by banning hunting. Physically moving elephants to countries with endangered populations would be very expensive, and put the animals in the same danger from poaching as is that country's endemic population. Some form of birth control applied to bulls (e.g., vasectomies) could work, but its outcome is unpredictable, it carries a P.R. risk, and identifying the strongest bulls, which are needed to reproduce, at an early age is difficult. It is a conundrum that we never expected to encounter.
Every safari camp that we have stayed at was exceptionally well-run, had comfortable and spacious bungalows or tents, great food and wine, was set in a beautiful natural environment with wild animals of all sorts strolling through the camp from time-to-time, and had interesting people working and staying there. Some have offered opportunities to visit native villages, and in one in Zambia, Ann got to teach a 6th-grade math class at the local school, while I watched in awe. In Kenya and northern Tanzania, the broad open savannahs of the Serengeti and Masai Mara provide an opportunity to see an enormous number and variety of animals, and a high likelihood of watching a kill, but when one happens, your jeep may well be among a half dozen or more looking on. At our camps there, night drives were not permitted, while in southern Africa they provide an opportunity to see a whole group of lesser-known nocturnal animals. The camps in Zambia and Zimbabwe along the magnificent Zambezi river and its tributaries offer unique water activities and an excellent environment for game. It is easy to combine game-viewing trips with excursions to top Sub-Saharan African attractions such as Cape Town and its nearby wine country, Victoria Falls, Zanzibar Island, Mt. Kilimanjaro, the gorilla preserves, and others. Safari trips need not be physically demanding (except, perhaps, for the long-distance travel), and are the perfect vacation for young and old alike.