Written by Suzanne Nash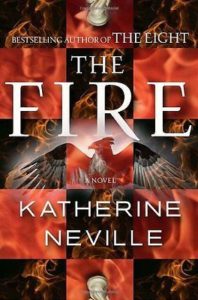 Despite the plunge back into chilly temperatures we have recently experienced, summer is quickly approaching and this month I have prepared a grand list of summer reads for your perusal.
If you like a good thriller, Katherine Neville's The Fire is a wonderful smart follow up to her earlier The Eight.  Both of these novels are similar to Dan Brown's De Vinci Code.  The Fire is filled with secret symbols and loads of history spanning from the ancient Arabic word to modern DC all linked together through the game of chess and alchemy.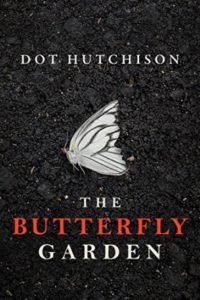 If you are more inclined to thrillers in vein of Silence of the Lambs, try The Butterfly Garden by Dot Hutchinson.  This scary thriller begins with the interrogation of a young woman who has survived a terrible ordeal.  Held in the "butterfly garden" by a villain known only as "the gardener" she along with other young women must endure being kidnapped and transformed by their captor. The authorities must decide whether she is actually involved in the running of the garden or just another of its victims.  It is a creepy poolside read sure to send chills down your back, especially once you discover the reason it is called The Butterfly Garden.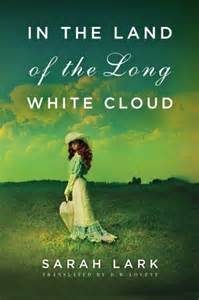 A softer and gentler mystery, Wicked Autumn is a fun tongue in cheek mystery that will surely lead to chuckles, especially if you are a fan of English humor. Author G.M Malliet spins a lively tale that is one in a series of stories about Nether Monkslip.  Max is a vicar who was formerly MI-5 and now finds himself embroiled in the death of a thoroughly unlikable woman who tried to rule his Parish with an iron hand. Nether Monkslip is an idyllic little English village and thus the perfect backdrop for a cozy little mystery.  This charming read will hold you over until Grantchester returns for another season on PBS!
Another light read, similar to the Thornbirds saga of old, In The Land of the Long White Cloud by Sarah Lark is a romance and drama that follows two young women who decide to leave behind their homes to pursue a new life in New Zealand in the 19th century. Helen Davenport is a London governess who seeks a chance for marriage and a family and finds herself married to a surly sheep farmer far from anything resembling culture and grace. Gwyneira Silkham comes from a prominent Welsh family but finds herself promised to the son of a sheep baron due to her father's gambling debts.  Rather than seeing this situation as a terrible fate, Gwyn looks forward to leaving her family home in Wales and seeking adventure. When neither of their husbands is quite what they expected these two women must face the future head on and find the strength to live in this harsh new world.
Wreckage, by Emily Bleeker, is part romance and part thriller. When Lillian Linden and Dave Hall find themselves the survivors of a plane crash on a deserted island in the South Pacific they have to figure out a way to keep going and hold on to hope as their families desperately search for them. Once they are found two years later they can't tell anyone the real story of their time on the island. Genevieve Randall is the journalist who insists that they are not being honest about their ordeal.  She begins to dig into the story and both Lillian and Dave must survive yet another traumatic experience as they protect their lives and families from the truth that threatens to destroy them. This novel has a lot of plot twists and surprises for the reader so a great beach read!
While everyone enjoys light reading in the summer some prefer some meatier reading and I have just the two books to satisfy a heartier appetite.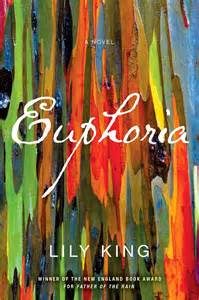 Euphoria is an amazing tale constructed around the true story of Margaret Mead. Intellectual and erotic this story mirror Mead's own experiences as she studied with her husband in New Guinea.  Nell Stone has gone to this country with her husband Fen to study the tribes there.  The book opens with them disheartened and fleeing a very viscous tribe.  They head back toward civilization and meet up with Andrew Bankson, an English anthropologist.  This is a wonderful steamy intellectual foray into the depth of New Guinea and it will tempt you into learning more about the true story of Margaret Mead. There is a threat of violence which hangs over the whole story and it keeps you on the edge of your seat….yet intellectually it is very full and challenging. It is no surprise that is won awards.
I absolutely love Wallace Stegner and if you have never read any of his works then you should go out and buy both Crossing to Safety and Angle of Repose. Both of these novels are worth reading any time of the year.  Stegner's writing is incomparable.  His descriptions of landscapes and his multi layered characters will hold on to you long after you close the book.  It is no small surprise that this is the gentleman who founded the creative writing program at Stanford. His talent is unequivocal and far reaching.  He wrote poetry, biographies and novels and is considered one of the greatest American writers of the 20th century. I thought I would give a brief overview of Crossing to Safety as this is the last novel he wrote prior to his death in 1993. Published in 1987 this is a beautifully crafted story of friendship, time and loss. If follows the friendship of two married couples and they negotiate the academic life and find their support in each other.  It is not an easy journey.  Charity and Sid Lang come from moneyed families while Sally and Larry Morgan struggled to make their way through school. They find each other in the complex world of academic life and both couples are drawn to each other.  The Langs have a vacation compound in Vermont where they summer.  This is the where the families share a summer together and then return to, years later, to deal with saying goodbye to one of their group. Stegner claimed that this was a bit autobiographical and we can see his alter ego in Larry.  Larry's ambition is only matched by Charity's and the conflict and resentments that develop through the years causes friction between the couples and fray the marriages, but it a beautiful look at what makes a friendship and why it lasts, despite disagreements and misfortune.
So now you have a full list of books to suit every taste and I hope you grab a stack and look forward to the long summer days that are soon to come!