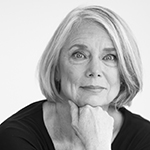 Mary Morony author of the novel Apron Strings is a Charlottesville native and long time resident of Keswick. Raising four children to adulthood and her unique perspective on life has given her lots of food for thought. She now lives on a farm in Orange County with her husband Ralph Morony, three dogs, two guineas and no cat. Check out Mary's blog at www.marymorony.com.
---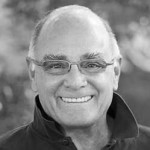 Tony Vanderwarker, raised in New England, spent a couple years at Yale, followed by two years in the Peace Corps. While there, he got bitten by the tsetse fly and the writing bug. He went to film school at NYU, where he made documentaries and a full-length film that didn't sell. So he decided to try shorter films and went into advertising. Fifteen years later, he had his own ad agency in Chicago where he created "Be Like Mike" for Gatorade. When his partners bought him out, Tony finally had the chance to write full time. It only took him fifteen more years to get a book published. "Who cares?" Tony says, "some writers hit paydirt fast, others take longer. I'm just glad my time has come." Visit www.tonyvanderwarker.com.
---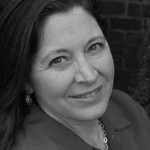 Suzanne Nash, raised in Lynchberg, Virginia, graduated from Wake Forest University and immediately moved to Charlottesville, Virginia, to pursue all sorts of things, including working in insurance, marketing, and television. The mother of two teenagers is currently the manufacturer of a lingerie and swimsuit design company, the director of education at Grace Episcopal Church and enjoys freelance writing and theatre in her free time.
---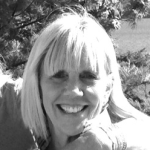 Liz Delaney is a practicing licensed landscape architect and owns Elizabeth Blye Delaney, RLA, ASLA, here in Keswick. She has a Masters Degree from the UVA School of Architecture.
---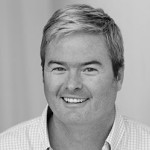 Joe Shields has led integrated digital marketing and public relations for programs for the consumer, biopharmeceutical, and government organizations. He holds an MBA from the University of Maryland and a BA in English literature and communication studies from Roanoke College, where he received a senior scholar award for fiction writing in 1995. He lives with his family in Keswick.
---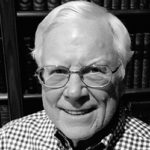 Charlie Thacher and wife Ann moved to Keswick in 2008 from New York, to be near their kids and (now) four grandchildren. He has been an avid fly fisher for over 35 years, traveling extensively, primarily in pursuit of wily trout. Along with two other anglers, Charlie was a founder of the Anglers Club of Charlottesville, which has about 65 august members. He is a member of the Anglers Club of New York and the Paris Fario Club, and writes regularly for the New York Club's journal and Classic Angling, a British magazine. Also, he has compiled and published a bibliography of angling books. 
Contributors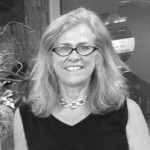 Tasha Tobin A creative visionary, Tasha Tobin has been enthusiastically practicing all forms of Floristry for close to 20 years and shares her ardent enjoyment of floral art in many ways. She is a dynamic on stage demonstrator and an inspirational instructor. She encourages freedom from traditional doctrines as a way to access individual creative potential. Tasha recently moved to Charlottesville to take the position of Creative Director at Hedge Fine Blooms for both shops and the event studio. Floral art is her great passion and raison d'etre. "Design inspiration constantly surrounds us; we just need to teach ourselves how to look! – TT".
---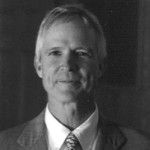 Barclay Rives A native of Central Virginia, Barclay Rives graduated from Harvard College in 1976. He has been a blacksmith, tinsmith and wordsmith. His stories have appeared in Albemarle Magazine, In & Around Horse Country, and Virginia Sportsman. He enjoys speaking to organizations about local history, equestrian subjects, fox hunting, and his books. He is the author of A History of Grace Church (1993, revised 2010), The 100 Year History of the Keswick Hunt Club (1996), William Cabell Rives: A Country to Serve (2014), and See You at Second Horses. He is currently researching the life of physician, explorer, and patriot Dr. Thomas Walker (1715-1794).