By Sam Johnson, Deputy Director of Cullinary | 1776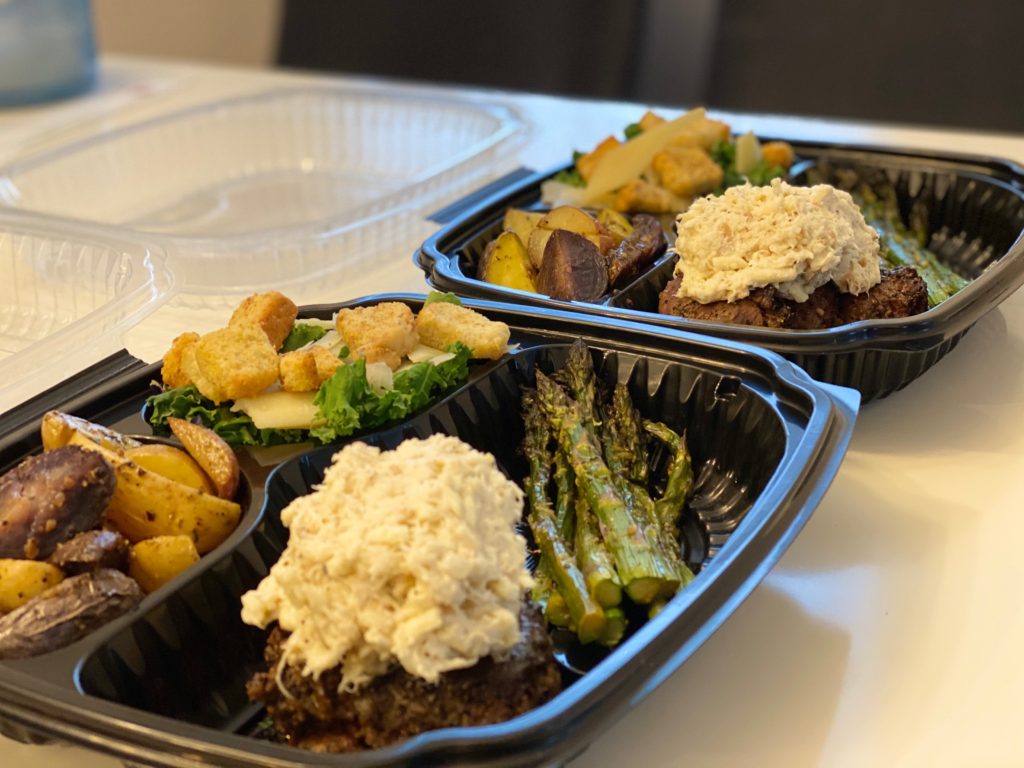 I recently had the pleasure to create this meal for great friends of mine. They were celebrating their 5th wedding anniversary. Well, COVID-19 cannot stop a great meal. I was able to package it and drop it off for them. Be sure to remember friends and family during these challenging times. We all have favorite things fi you know your friends or family thing it can be packed up in cute bags, and be dropped off on the porch. Just little things to let them know you care, and fun little surprises.
Ingredients
Peppered Filet Mignon
2 filet mignons
Coarse salt
Very coarsely ground pepper
2 tsp. olive oil
Crab Oscar
Tablespoons butter
1 small onion (chopped)
1/4 cup celery (finely chopped)
2 cloves garlic (minced)
1 pound crab meat
1 large lemon (juiced)
1/2 teaspoon hot sauce
1/4 teaspoon salt
1/4 teaspoon black pepper
2 tablespoons Duke's Mayonnaise
2 tablespoons sour cream
1 teaspoon dry mustard
1 cup sharp white cheddar cheese
1/2 cup shredded parmesan cheese
Directions
Beef: Season filets very generously on both sides with salt and pepper (especially pepper), patting in firmly. Heat oil in a small skillet over medium-high. Cook filets until desired doneness, 3 to 5 minutes per side for medium-rare. Remove strings from filets, and top filets with Crab Oscar. Put under broiler until Crab Oscar melts over filets.
Crab: Mix all ingredients in a bowl and mix then, top the steak. Place the steak under a broiler until Crab Oscar is golden brown.