By Sam Johnson, Deputy Director of Cullinary | 1776
I love this recipe it's so fresh and inviting all your guests will love this dish. I have enjoyed making this over the years. Always a crowd pleaser and super easy. Keswick put this on your next dinner menu. Cozy up with a nice glass of wine and this dish.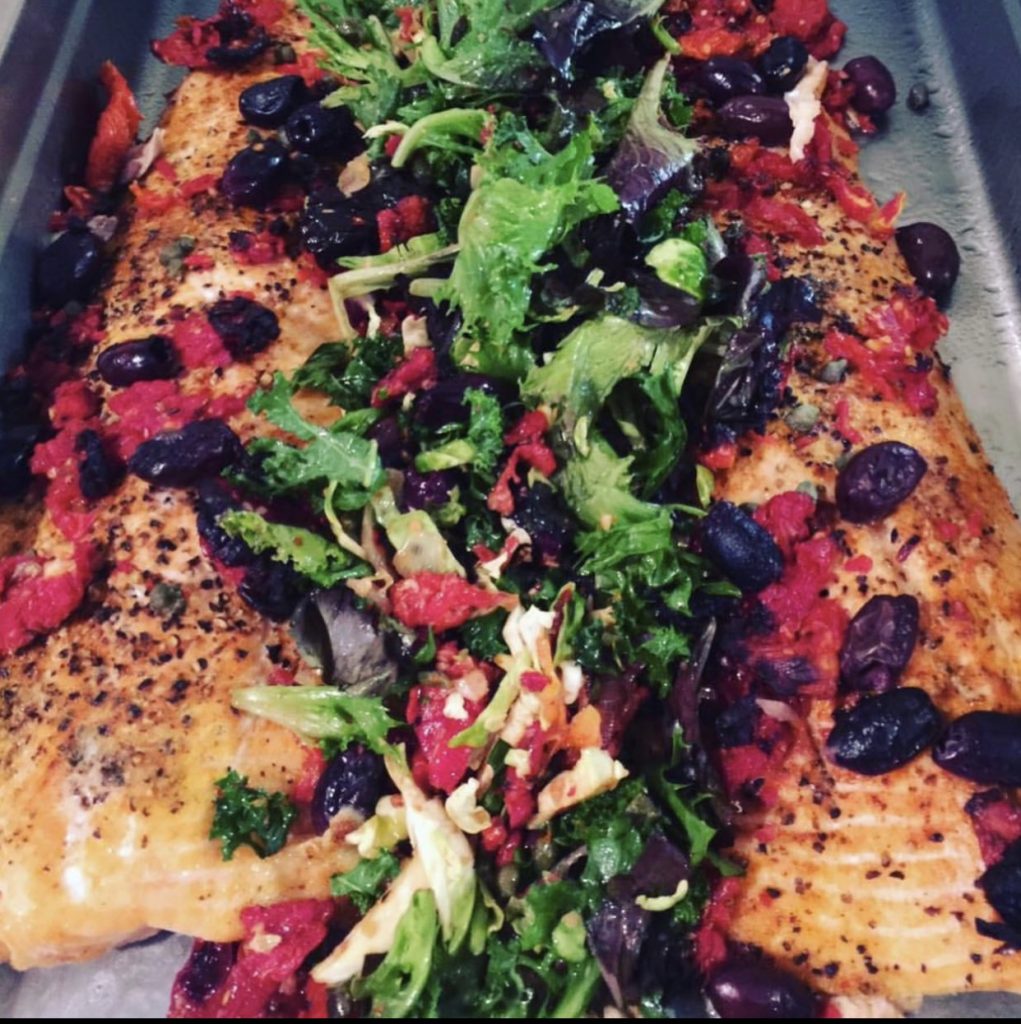 Salmon Ingredients:
4 salmon fillets 6 ounces each
4 garlic cloves, minced
1 tablespoon minced fresh rosemary 
1 tablespoon olive oil
2 teaspoons minced fresh thyme 
3/4 teaspoon salt
1/2 teaspoon pepper
2 cups of white wine 
Kale Salad Ingredients:
1 Bunch of Kale Chopped 
1-1/2  Cups of sundried tomatoes sliced
2 Cups of Black olives 
½ Cup of Olive Oil
¼ Cup of lemon juice 
Salt and Pepper to taste 
Salmon Directions:
Preheat the oven to 425°.
Place salmon in a greased 15x10x1-in. baking pan, skin side down.
Combine remaining ingredients; spread over fillets.
Pour white wine around the salmon.
Roast to desired doneness, 15-18 minutes.
Kale Salad Directions:
Combine oil, lemon juice, and salt and pepper in a bowl whisk together.
Pour Over remain ingredients toss together.
Serve over salmon. Fun tip add a little crumble feta to the top.