The holidays are upon us and so it is time for my Christmas Gift List of books to get your Christmas shopping started… or so you can start your wish list of what you'd like to find under the tree this year! I have been working hard to compile a list with an assortment of books that might fit any tastes. I am often asked if I actually read everything I recommend, and I can assure you that I have read each and every book I suggest… so it has been a very busy month for me!
Let's start with some compelling fiction choices…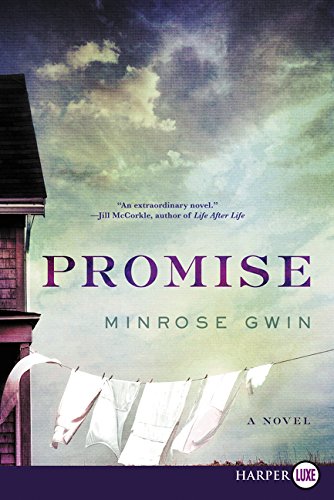 Promise by Minrose Gwin takes place in Tupelo, Mississippi and is based on the real event of a devastating tornado that ripped through the town on Palm Sunday in 1936. It left more than 200 people dead in its aftermath, but the official casualties did not include the black citizens of Tupelo which made up one third of the town's population. This novel looks at the aftermath of the flood and the racial divisions, the destruction as well as the relationships amongst the townspeople. Dovely, a local laundress, is tossed into a lake by the violent winds and crawls out, injured, searching for her family. She makes her way to the home of the McNahh family, who she works for but despises. No one in the McNabb house has survived except the teenage daughter Jo. Jo however has a head wound and, in her confusion, she finds a baby that she decides is her baby brother Tommy. She is determined to protect this baby. Jo and Dovely must navigate this complicated and devastated landscape carefully. The background between the two families unfolds as well as the resentments and secrets that have shaped their worlds. It is beautifully written and will make you want to explore this forgotten part of history.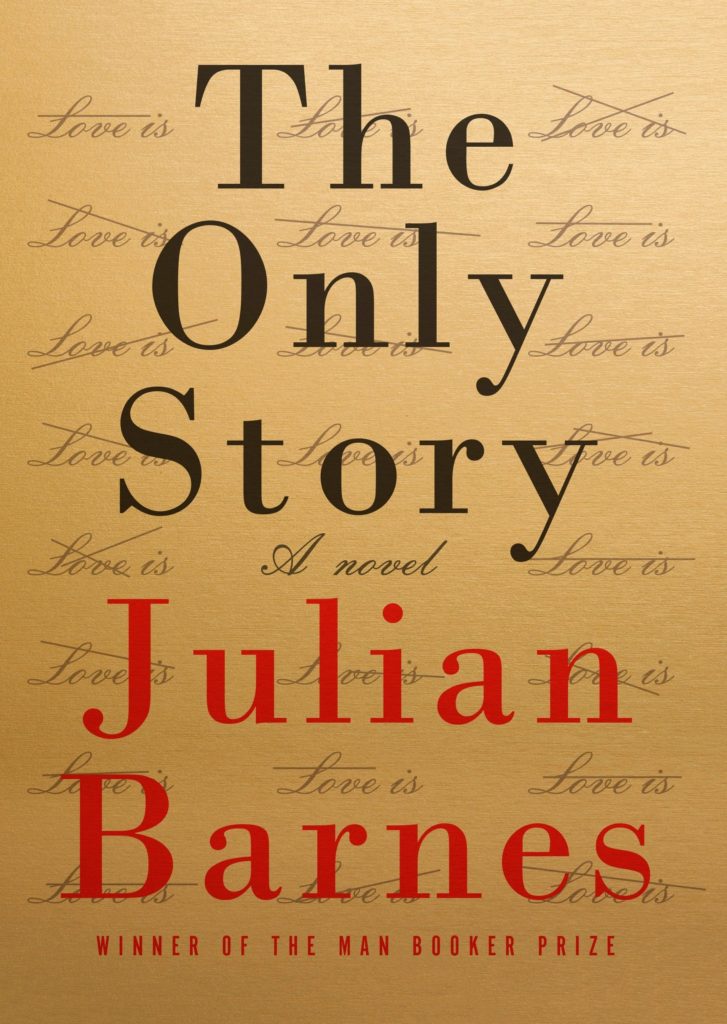 The Only Story by Julian Barnes is the winner of the Mann Booker Prize in 2018 and tells the story of Paul Casey who has an affair with Susan MacLeod, a married woman, in the '60s. When they run away together to set up house in London, they leave behind Susan's two grown daughters and Susan's husband who they call Elephant Pants. Barnes explores how first loves can change your life and asks the question: What is love and devotion?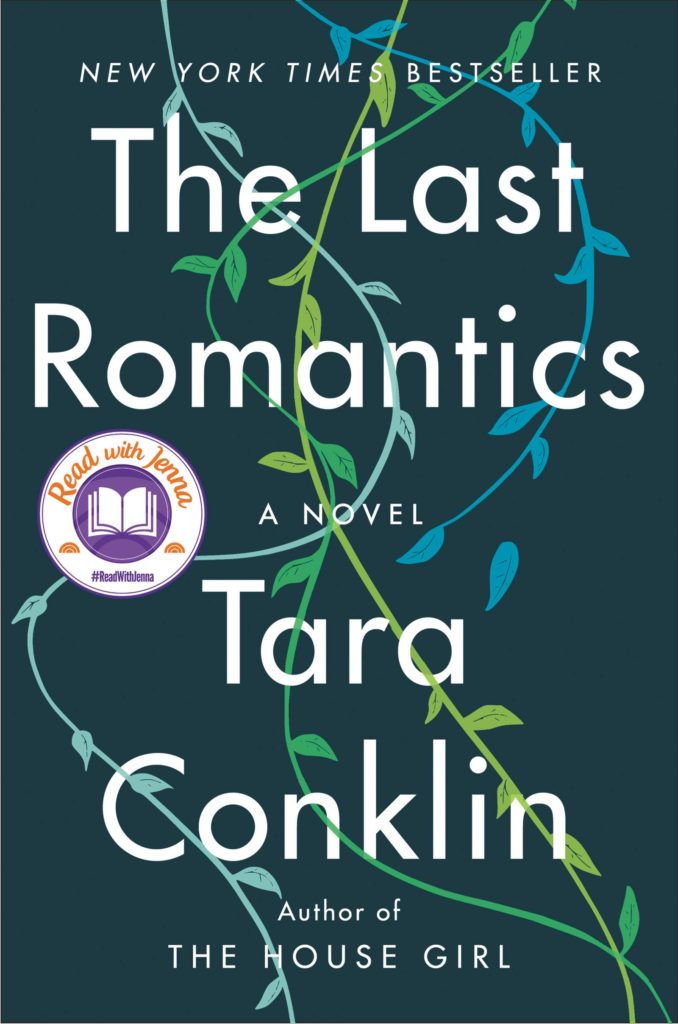 The Last Romantics is a novel about a poet looking back at her life and is written by Tara Conklin. Poet Fiona Skinner is giving a talk at a poetry reading late in her life and is asked about the inspiration for her most famous poem, The Love Poem. Up until now she has never revealed the tale behind this poem but finally, she is ready to open up about her past. When her father died when she was a child her mother went into what the rest of the family referred to as "the Pause" and the children are left to fend for themselves for close to three years. The siblings, Renee, Caroline, Joe, and Fiona become very close, dependent and loyal to each other. They face difficult choices and the story focuses on the fallout of their choices. It is a wonderful and interesting story told from multiple viewpoints that often spill over into each other and closely looks at the repercussions of having to grow up too fast.
I have a particular fondness for historical fiction and there are several really good choices this year if you have someone on your list who is also a fan.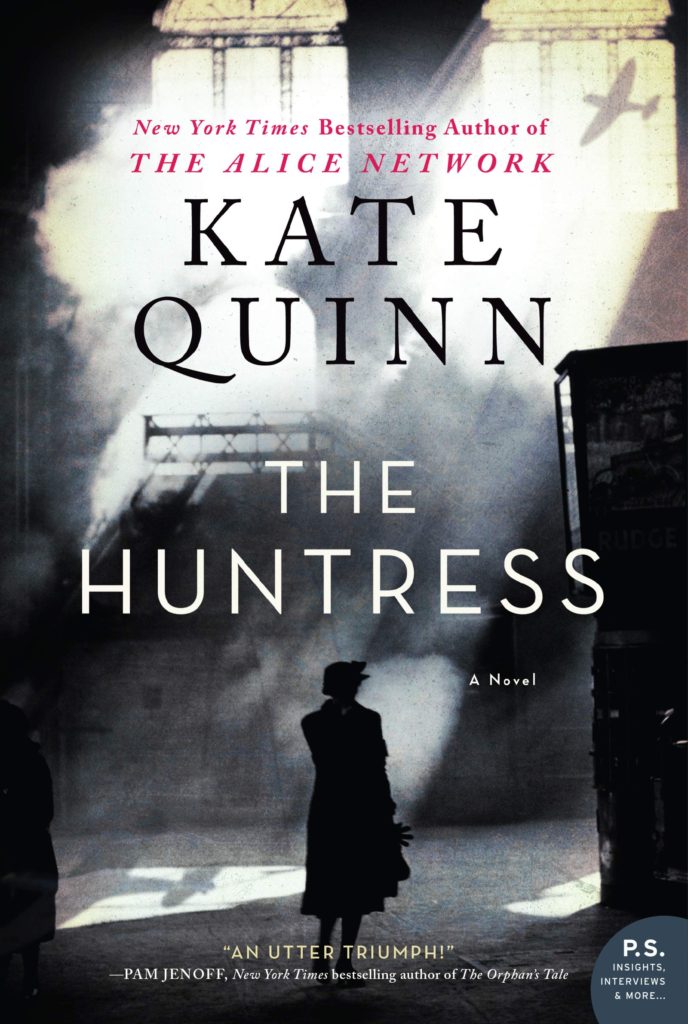 The Huntress by Kate Quinn is spectacular on all fronts. Quinn is the author of best seller, The Alice Network, and has succeeded in yet another winner in my book! In this latest offering there are three story lines, three narrators and alternating timelines but she manages to pull it all off splendidly. In the midst of WWII, in the darkest regions of Siberia, Nina Markova struggles to overcome her past and becomes one of the famous Russian bomber pilots known as the Night Witches. When her father is denounced as a traitor to Russia she must flee and comes into contact with Lorelie Vogt, the Huntress of the German Reich, in Poland where Lorelie commits atrocities which put her on the list of war criminals. After the war in 1950s Boston, Jordan MacBride is interested in becoming a news photographer. Her father is a widowed antiques dealer who would prefer that she stay home to run his shop. When her father decides to marry a German woman named Anneliese who also brings a young daughter to the newly formed family, Jordan is taken aback and suspicious. Anneliese's daughter Ruth seems traumatized and barely speaks but wins Jordan's heart and once her father passes away, Jordan becomes closer to her stepmother and accepts her as a friend and confidant. All three of these women's lives intersect as the Huntress becomes the hunter in the tightly packed novel. I was excited to learn more about the real Night Witches and it is worth taking a look at the real story behind this historical fiction.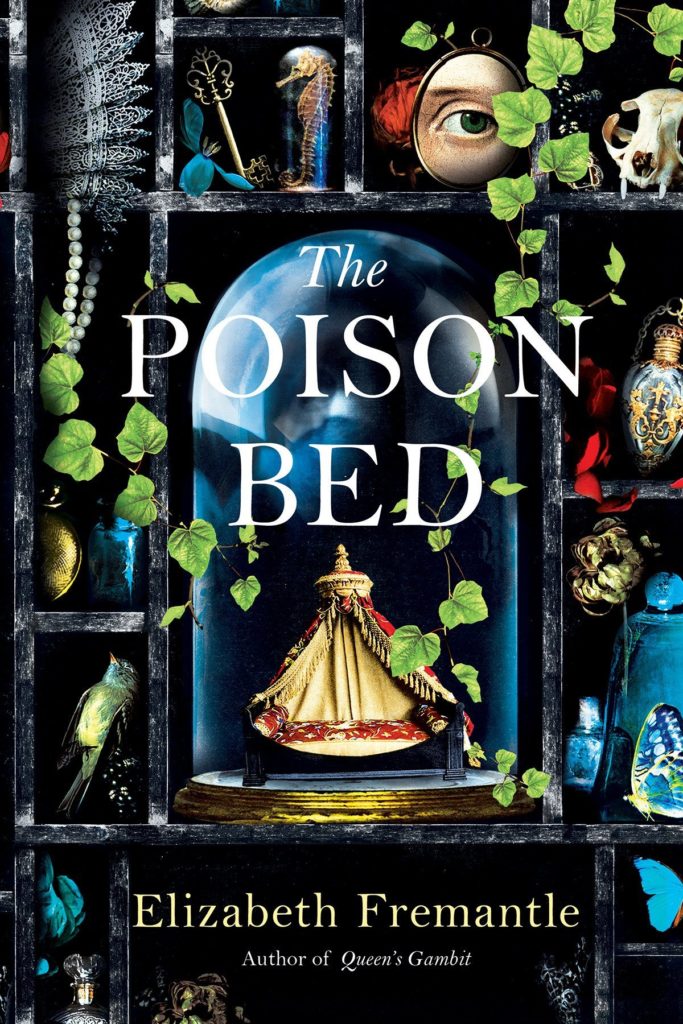 The Poison Bed is by Elizabeth Freemantle and takes place in the Jacobean Court of 1615 in London. I did not know a great deal about this time period in English history and was so fascinated to learn about Robert and Francis Carr who were actually imprisoned on suspicion of murder during that time period. In this historical fiction Robert is the lover of King James I and Francis was the wife of an abusive man, Sir Thomas Overbury. There are period details throughout that make this story come alive and paints a picture of the court environment. Frances is unfortunately a pawn in this world of men and yet she has more political knowledge than most of the men surrounding her. I thoroughly enjoyed this fast-paced thriller.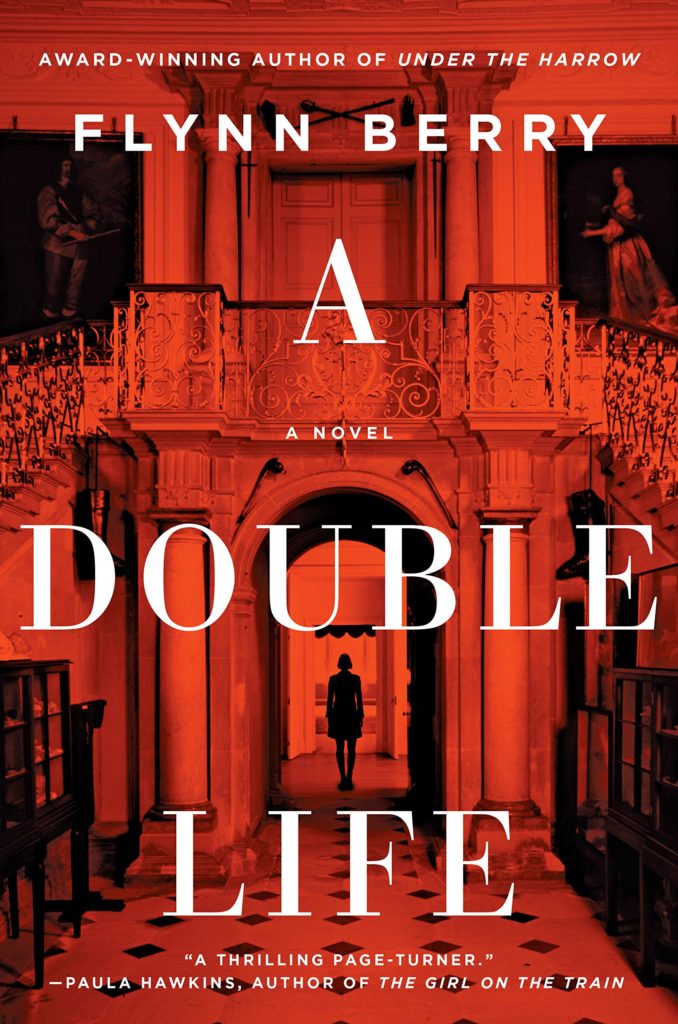 A Double Life by Flynn Berry is another historical fiction/thriller based on a true crime: The Lord Lucan Case set in London in 1974. Berry is the writer of the best selling The Girl on the Train novel and this new piece of fiction is just as fast paced and riveting. Claire is a doctor in London who harbors a secret. She is actually the daughter of a notorious killer who has escaped justice. When the police inform Claire that they have found her father, she is forced to go back over what happened in her childhood and figure out whether her father is wrongly accused or guilty of the violent attack on her mother that left another woman dead. Most Americans don't know about the Lord Lucan Case that this story is based on but again, it is worth the time to look up the real story that is stranger than any fiction.
If you need a good mystery to keep you company over the holidays, try one of these…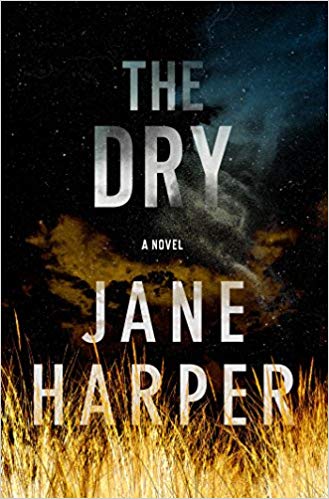 The Dry by Jane Harper is a stand-alone mystery debut from 2016 and takes place in Australia. Aaron Flak reluctantly returns home to a small rural Australian town suffering under severe draught. He has come home to pay his respects at a funeral for a childhood friend, who has died under suspicious circumstances. Luke Hadler apparently came home one day and shot his wife and young son and then took his own life, leaving his baby girl alone in her crib. His parents don't believe that their son could have acted in this way and ask Aaron to look into it. Aaron is now a financial investigator with the police and decides to stay for a bit to see if this could be linked somehow to the death of his friend Ellie several years before. Small town rumors and bigotry abound, and the rough scrabble life of the Australian farming community takes the forefront in this well-written mystery.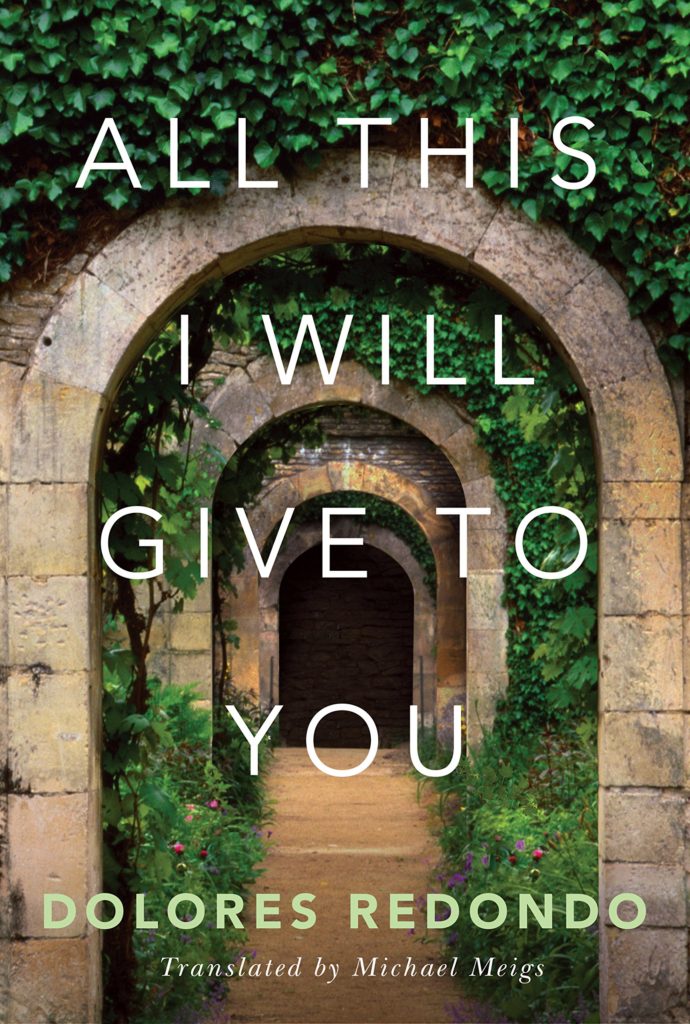 Jump from Australia to Spain and delve into the Galician countryside in All This I Will Give to You by Delores Redondo and translated by Michael Meigs. Manuel Ortigosa is an author in Madred who has been happily married for 15 years in Alvaro. When he suddenly is informed that his husband has died in a car accident far away from where he is supposed to be, secrets begin to be revealed. Alvaro is apparently very wealthy and the owner of a vast estate in Galicia. Manuel must travel to meet Alvaro's family and deal with the estate affairs and comes face to face with prejudice and deceit and suddenly begins to think that perhaps his husband's death was no accident. This is a page turner that kept me guessing to the end. I have been watching more movies and series and reading more books from Spain recently and I am hooked on the style of writing and storytelling.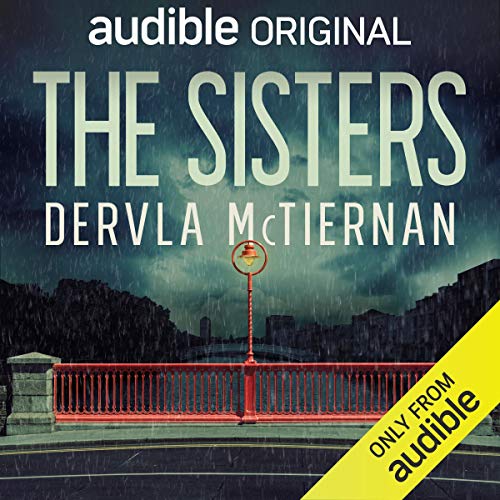 If you are an Audible listener, I want to offer up a nice little mystery you can listen to over the holidays. It is an Audible original and that is the only format for this novella by Dervla McTiernan. The Sisters is a mystery set in Ireland which is a prequel to her book The Ruin. Handsome Robert Collins has been accused of the murder of his girlfriend and his case has been assigned to new lawyer, Aifric. Aifric becomes suspicious in the way the case was handled by the police, so she happens to leave the brief open for her roommate and sister, Carrie to find. Both women face an uphill struggle in careers that are dominated by men. The sexism is rampant in this book and when Carrie decides that there really is something wrong with this case, she becomes determined to ferret out the corruption. This case could make or break her, and she struggles to prove herself as she and her sister run simultaneous investigations. Carrie will be featured in more upcoming books by McTiernan.
I haven't recommended much fantasy lately so here are a few choices for the fantasy lovers out there…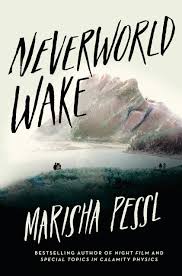 Neverwold Wake by Marisha Pessi is a twisted sinister tale of a young girl whose boyfriend was found dead in a quarry lake a year ago. She reluctantly gathers with old friends from high school for a party and upon their drive home there is an accident and they all end up dead. The story doesn't end there, however. They are forced to relive the day again and again until they vote and can agree on who among them will be allowed to live. Each character has something that causes the reader to doubt their honesty. It is part psychological thriller, part fantasy, part sci-fi and part mystery which makes it fascinating, as far as I am concerned.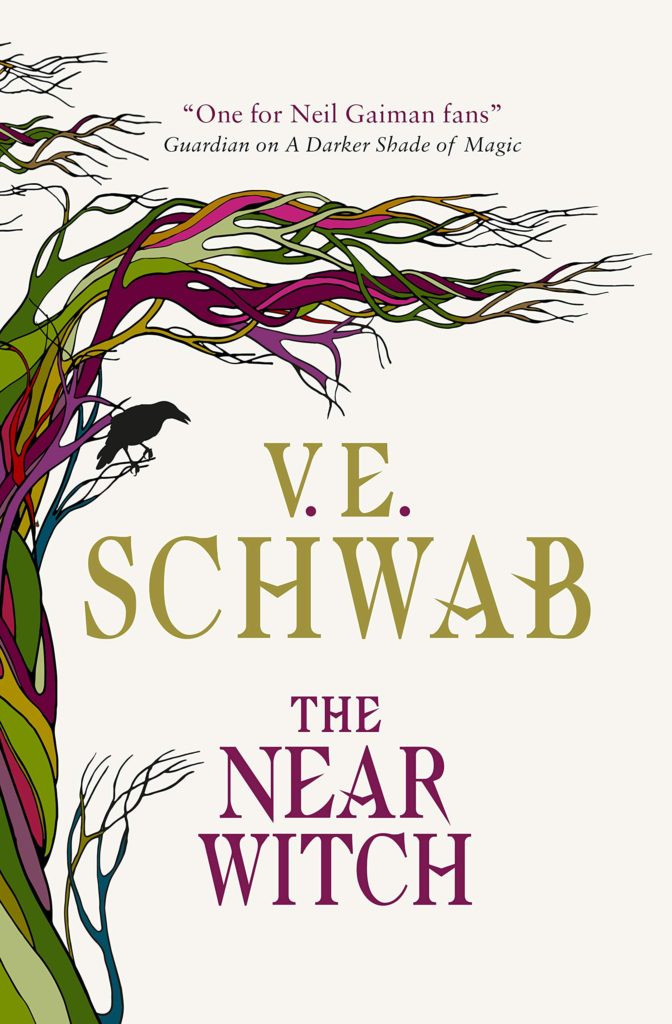 The Near Witch is another fantasy recently published and it is by V.E. Schwab. In the town of Near children are disappearing and everyone is poiting the finger at "the stranger." They don't like strangers in Near. Young Lexi is a tracker like her father before her and she is determined to find the missing children before any more are lost. She doesn't however believe that the stranger, who she learns is named Cole, is the person responsible for what is happening. Fighting agains the men in charge and the prejudice of the town, Lexi races to prove that her new friend is not evil. She believes that the disappearances are related to old stories and legends about the Near Witch who supposedly disappeared years ago. The songs she and the children sing hold clues as to the frightening tale:

"If the wind calls at night
You must not listen
The wind is lonely
And always looking for company."

Lexi must hurry because her sister may very well be the next victim!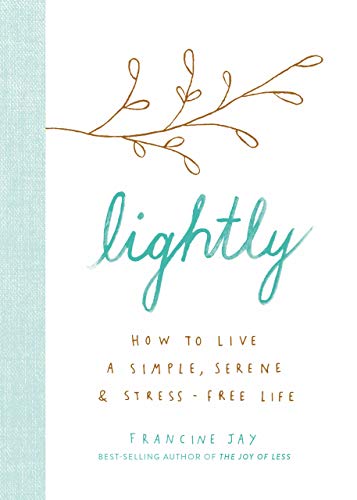 If you are more interested in something inspiring I suggest Lightly: How to Live Simple, Serene, and Stress-Free Life in which author Francine Jay encourages you to go beyond decluttering and really look at the idea of simplifying your entire life and get rid of thoughts, ideas, and lifestyles that weigh you down. It is more about a change in philosophy. If you want to start fresh in the new year this might just be the book for you.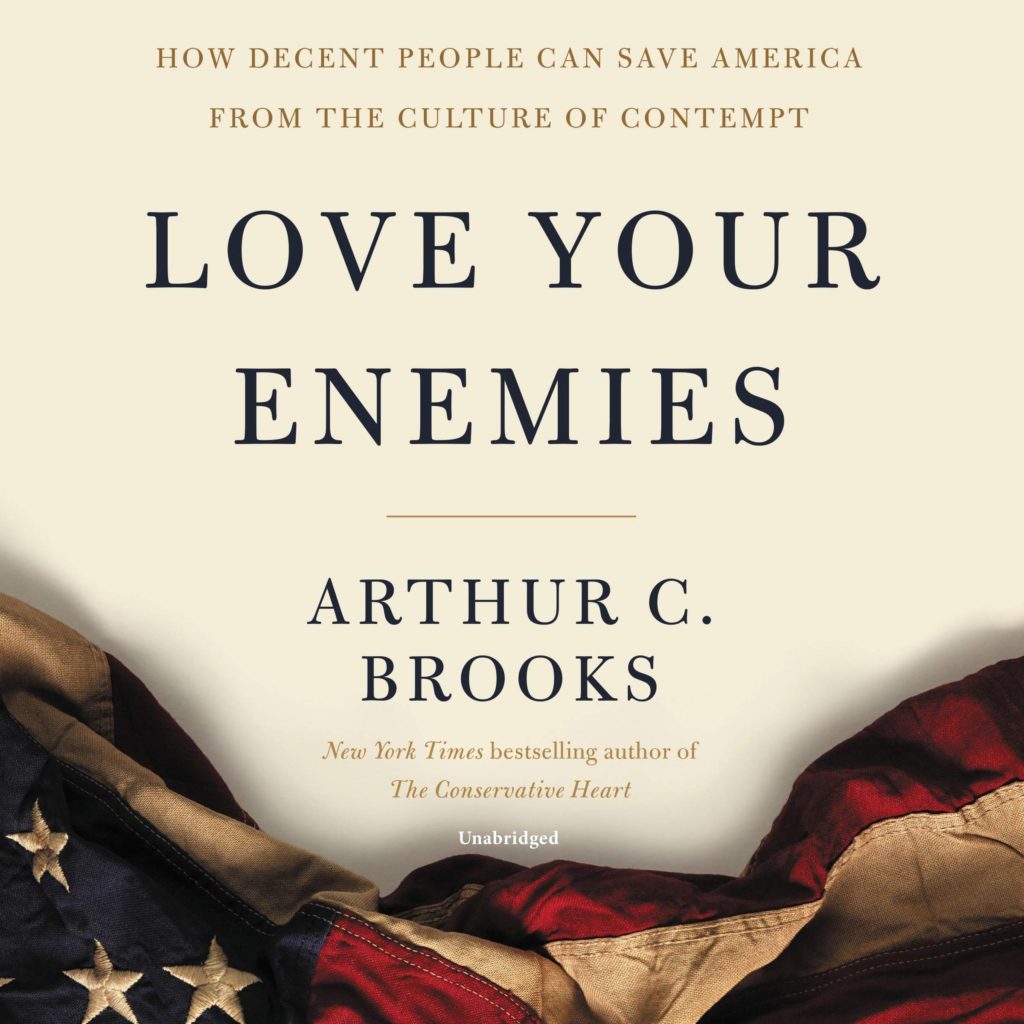 Another attitude adjuster is a book I really love called Love Your Enemies by Arthur C. Brooks. In this age of contempt this book is a call to rethink how you approach and communicate with those you disagree with. Disagreeing is actually a gift which allows you to explore and exchange ideas and concepts and this exchange is a great opportunity to understand others and grow. What a great way to start the new year by making it a goal to be respectful and loving toward each other despite our differences… could this be part of what Christmas is about? Just a thought!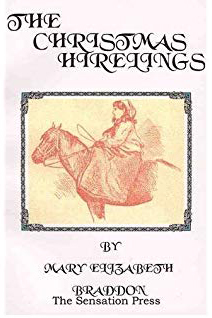 My last suggestion for a Christmas gift is a British literature classic, though you may have heard of it. The Christmas Hirelings, by Mary Elizabeth Braddon was written in 1894 and tells the story of a wealthy widower who is convinced by his friend, Tom Danby, to hire some poor children to keep him company during the Christmas Season (Christmas Eve to Twelfth Night). Sir John believes Christmas is for children and otherwise not to be bothered with, so is enamored of the idea of youthful excitement about his lonely estate during the holidays. But when Moppet, Laddie and Lassie arrive on Christmas Eve, Sir John is nonplussed by their smallness and grumpy about the whole endeavor. Things seem to be headed in the wrong direction until he is charmed by the 4-year-old Moppet. These children slowly win the heart of this crotchety old man and the reader learns the back story of how Sir John lost his daughters. You can still find the book, but I have really enjoyed listening to it and suggest you play it as you travel about during the holidays. It will put you in the Christmas mood!
I hope you enjoy the Holidays and festivities over the next few weeks and make sure you give the gift of books because books broaden our minds and open our hearts!