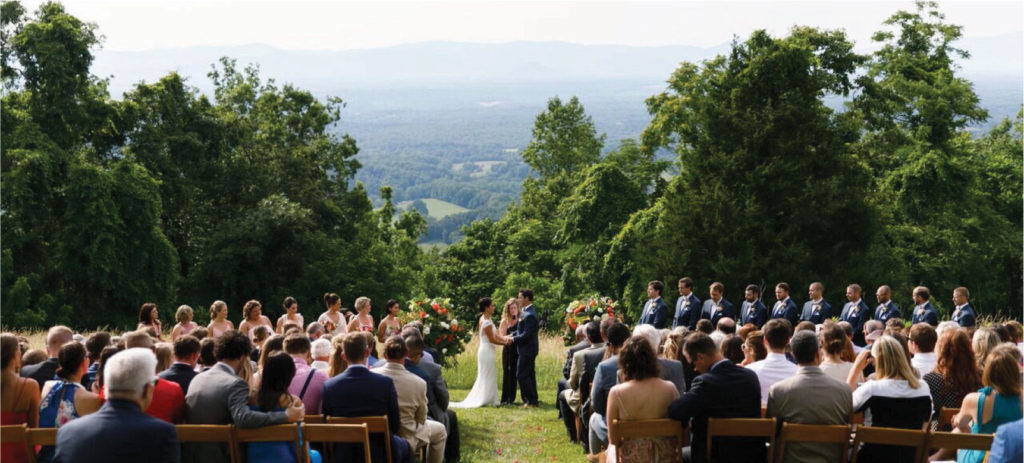 Bianca Moreira Catta-Preta and Ross Michael Svetz were married on June fifteenth two thousand nineteen. The ceremony took place at the mountain top cabin on East Belmont Farm which provided breathtaking views of the southwest mountains. The ceremony was presided over by Cathy Quick of Staunton, Virginia and a blessing was performed by Bruce Binney, originally from Keswick, Virginia. Ross' cousin, Dex Wheeler, was the Best Man. Bianca's sister, Jade Catta-Preta, was the Maid of Honor and Bianca's best friend, Jessica Philhour, was the Matron of Honor. They had lots of other bridesmaids and groomsmen including Amanda Svetz Wainscott and Mary Alice Wainscott was the flower girl.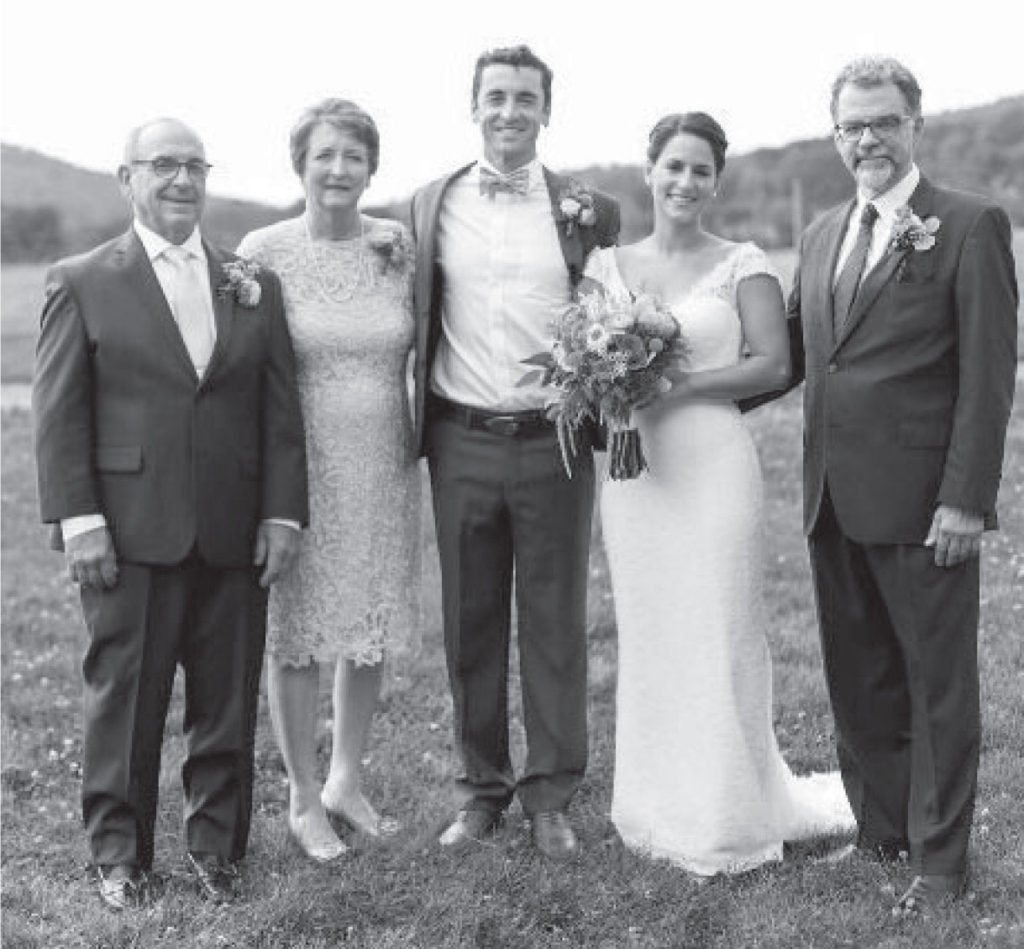 Immediately following the ceremony, the happy couple held a reception for family and friends at the newly renovated Keswick Hunt Club, which also happens to be the same location where the Groom's parents had their reception! Food was catered by Exchange Events of BBQ Exchange in Gordonsville, Virginia and the cake was provided by Hot Cakes of Charlottesville, Virginia. The breathtaking Keswick scenery was enhanced by the beautiful flower by Phlour Design & The Orchid Station, as well as by Gregory Britt Design. The couple, along with their guests, danced the night away to incredible music performed by Soul Expressions of Richmond, Virginia. The rehearsal dinner for the bridal party, family and out of town quests was held at Prospect Hill.
The bride was born in Sao Paulo, Brazil and moved to Charlottesville, Virginia with her family in 1995. Her parents, Fernando and Sely Catta-Preta currently life in Charlottesville, Virginia and her sister Jade Catta-Preta lives in Los Angeles, California. Dianca received her bachelor's degree from Roanoke College, where she majored in Art and played lacrosse.
The groom was born and raised in Keswick, Virginia. His parents, Michael and Betty Svetz currently live in Keswick, Virginia and his sister Amanda Wainscott lives in Richmond, Virginia with her husband and two children. Ross received his bachelor's degree from Hampton Sydney College where he majored in Economics.
Bianca Catta-Preta and Ross Svetz met in Charlottesville, Virginia in summer of 2014. During the summer of 2016 Bianca and Ross moved to Keswick, Virginia where they currently reside at Cismont Manor Farm. After several years of dating Ross proposed to Bianca at their favorite spot on Cismont Manor Farm. Bianca is the Marketing Associate for Southern Development Homes and Ross is part of the sales team at Virginia Eagle Distributing.