The heat is on and the summer days mean time for the beach or pool.  I have been taking advantage of afternoons at Keswick Club and soaking up the sun while reading my way through this month's book list.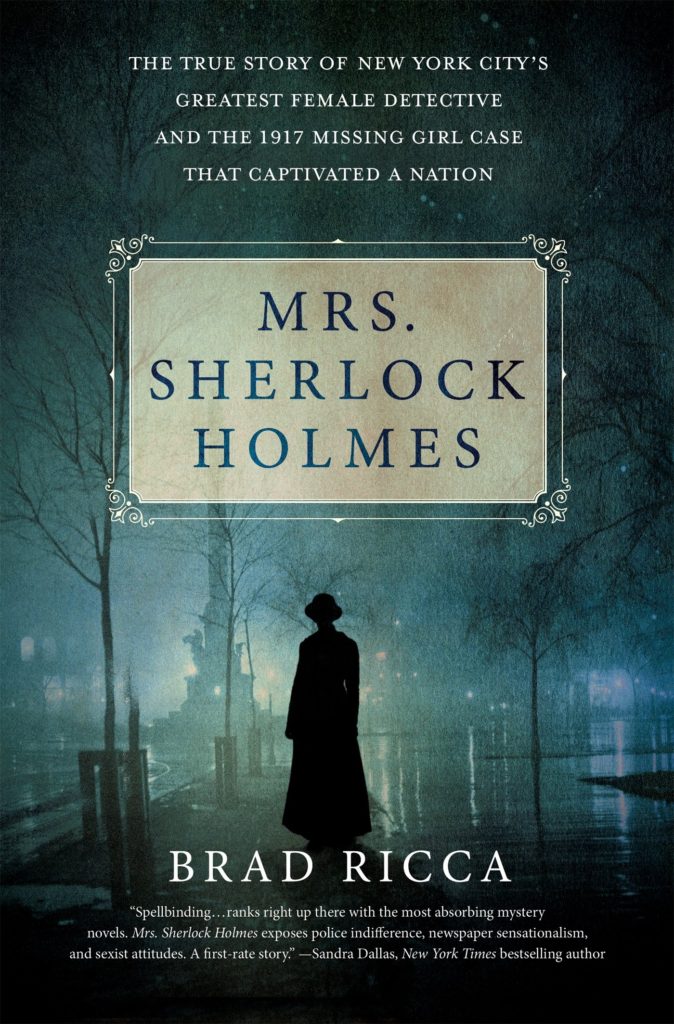 I thought I'd start you off with some nonfiction selections. The first book has a long title…Mrs. Sherlock Holmes: The True Story of New York City's Greatest Female Detective and the 1917 Missing Girl Case That Captivated a Nation and the title sort of fills you in on the subject matter. Author Brad Ricca explores the life and career of Grace Humiston who was a lawyer, detective and the first female U.S. District Attorney. She was a New York Society girl who after becoming a lawyer starts to discover the problems immigrants have in this country. Many of her clients are Italians who are promised jobs in the US but once they are here, they find themselves trapped in a financial nightmare. Grace follows the trail to Louisiana and Florida, pursuing unethical employers who basically run a slave trade. When an 18-year-old girl, Ruth Cruger, goes missing and cops just write her disappearance off as a runaway, Grace starts to look into it and becomes convinced that it a possible case of white slavery. This is a pretty incredible story of a trailblazing woman that I had never heard about prior to this book.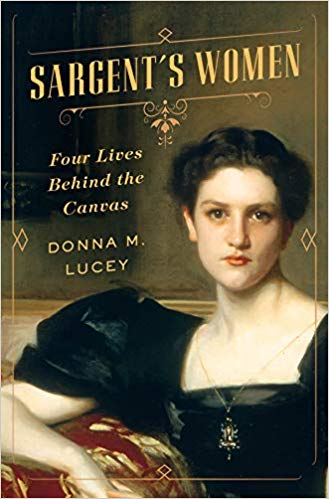 Sargent's Women: Four Lives Behind the Canvas is another book about strong women and the man they inspired. Local author, Donna M. Lucey, also wrote another book I recommended a while back, Archie and Amalie. This time Donna spent years researching the many female portraits of Singer Sargent, looking for the women who moved her to learn more about them. Each section is devoted to one of the women…except for one, which covers two. The Pilgrim is about Elsie Palmer, The Sorcerer's Apprentice is about Sally and Lucia Fairchild, The Madonna is about Elizabeth Chanler and The Collector is about Isabella Stewart Gardner. Each of these women were captivating and family friends of Singer Sargent and he painted them in a way that still draws people to their rich personalities.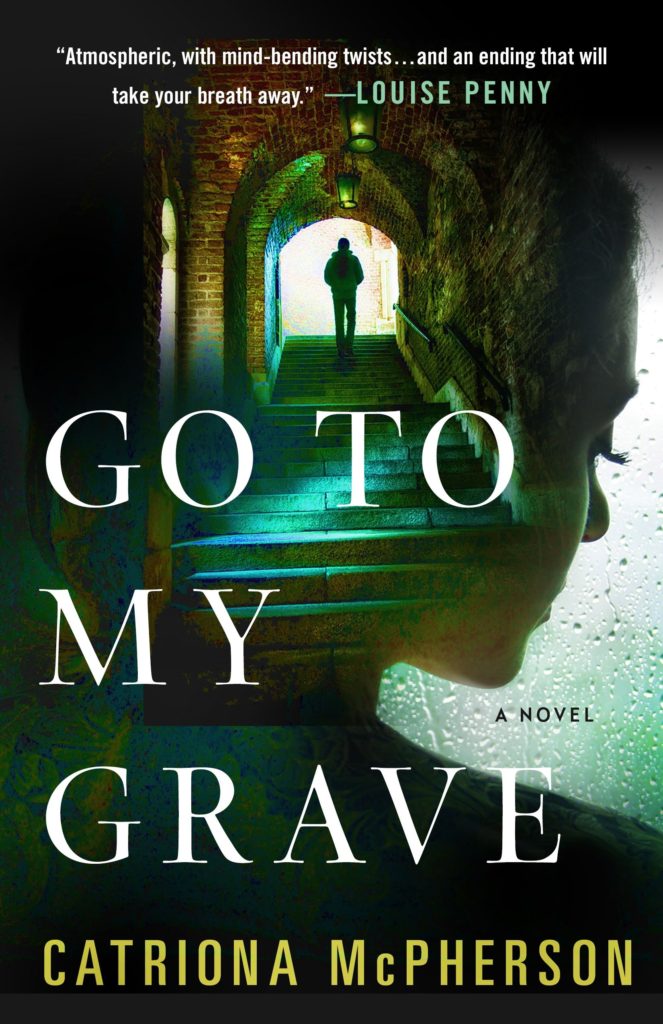 Go to My Grave by Catriona McPherson is a mystery that takes place in Ireland where a lovely B&B has just been opened by a mother and daughter team. The Breakers is on the coast in Galloway and Donna Weaver has guests arriving for an anniversary celebration, but those guests know the house because they have been there before, a long time ago. All eight have gathered and the view is great, and the food is amazing and then one by one they start showing up dead! The relationship between these friends is not all that it seems and as Donna has to piece together the real motive behind the murders, before she becomes one of the victims.
This is a great little gem of a mystery that's perfect for the summer.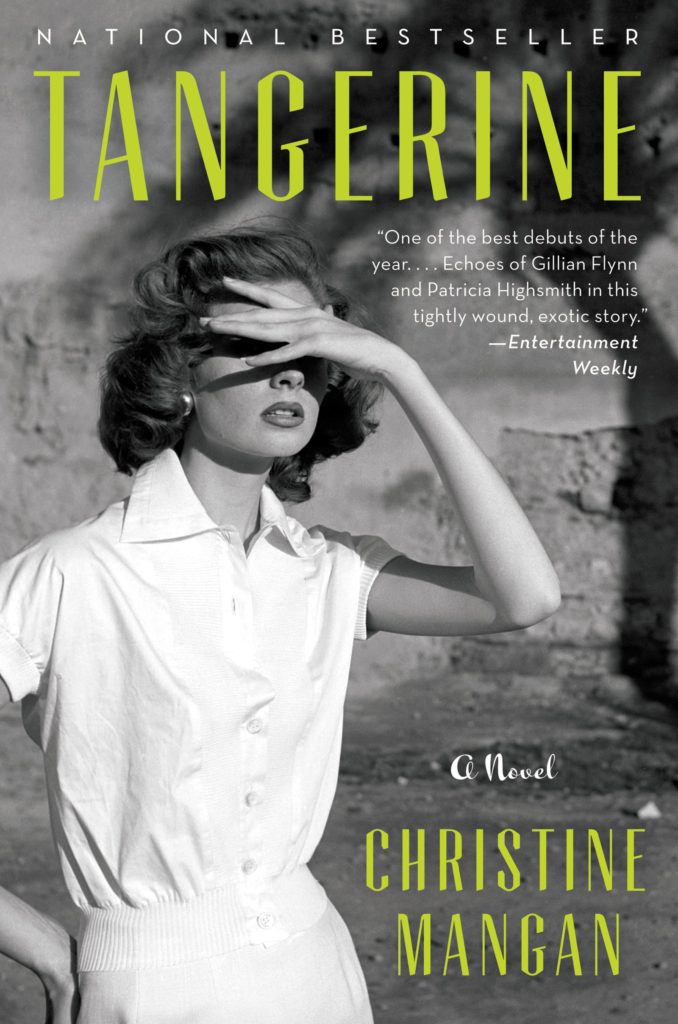 Take a journey to Tangiers this summer for another great mystery. Christine Mangan will delight you with her debut novel, Tangerine. It's the 1950s in Tangiers and Alice Shipley is trying to find her way in a new environment with her husband John. She hates Tangiers and spends all of her days locked away in her apartment too scared to go out. Suddenly her old friend, Lucy Mason, shows up at the door and everything gets crazier. The book alternates narrators between Alice and Lucy and the reader starts to get a look at their past relationship and the "incident" that ended their friendship. You are never sure whether you are hearing the truth from each narrator or not. Each chapter reveals their own perspective on events that transpire, and they don't always agree on how things unfold. The two girls had roomed together in college in the Northeast and were inseparable until something happened that caused Alice to leave Lucy behind and get married. Now they are back together, wary of each other and unsure of their future. This is a slowly building mystery which matches the heat of the summer and I think it's a perfect summer read that will transport you to the exotic land of Morroco…so sip your mint tea and relax into this intoxicating novel.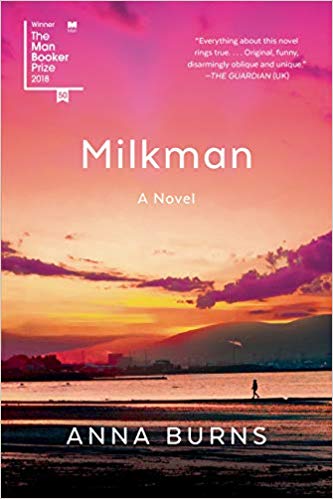 Milkman by Anna Burns is by far my favorite read in a long time. Truth be told, I listened to this book on tape which be why I loved it so much. This is a literary masterpiece and won the Mann Booker Prize in 2018, which doesn't surprise me a bit but it may be a little difficult for the American reader as it has the literary rhythm of the Northern Irish voice and it doesn't address points full on but works its way around them lyrically. Taking place in Belfast this is a bit of an ode to the authors childhood and what life in Belfast during the troubles was like, but I have found this is the first book I have read that seems to truly give voice to the complexity of the situation. I loved it and loved the narrators voice. There aren't really any names given to the characters….just descriptions such as "maybe-boyfriend". The narrator is middle sister, and she has the unfortunate habit of reading while walking which makes her stand out in the neighborhood and because she stands out she catches the eye of a paramilitary man known only as the milkman, who really isn't a milkman but you will learn more about that as you read. Suddenly middle sister becomes "interesting," which is NOT a good thing, and the rumors start to flow about her, which of course get back to her mother. Violence is never far from the mind and fear abounds as everything that is done or left undone can put people in danger. This book is poignant and wickedly funny in parts, but it is essentially an Irish book and you have to approach it with an ear for the language and the story telling tradition of that area of the world. It is a complex novel but I absolutely love it and hope you will too!
So, enjoy these lovely books as you relax in to the summer months and try and stay cool! More to come to while away your long days next month!