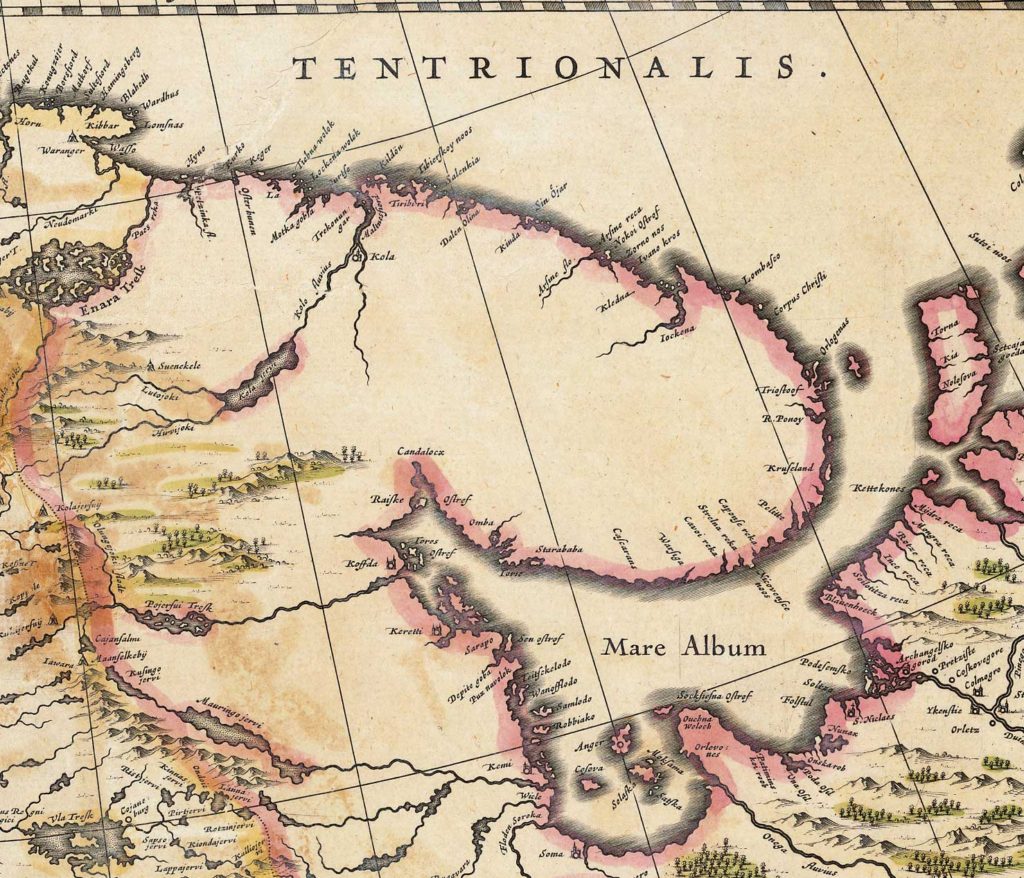 For many fishermen, the pursuit of Atlantic salmon represents the ultimate angling experience. Salmon are born in fresh water rivers, migrate downstream, sometimes for hundreds of miles to salt water after a year or two, live there for one to three years, then remarkably return up the same river to spawn in the pool where they were born. Perhaps as many as 75% of them die after they spawn, but the strongest survive to again reach the salt, and they can return upriver to spawn once, and occasionally, even twice more. When the fish enter the river to spawn, they are very strong and offer great sport to fly fisherman, which is odd because they never eat during their journey up the river. So why will they try to eat a fly? There are many theories, but in truth, no one knows.
The most traditional and prestigious Atlantic salmon fisheries are in the Maritime Provinces and Quebec in Canada, and in Scotland. But the fame (and expense) of these rivers often far surpasses their productivity, and even an accomplished angler can spend a week on one and catch no more than a fish or two. Certainly salmon populations have been reduced by netting, climate change and other threats, but often fish aren't caught because they have not yet reached the pools where the angler is fishing, or they have already moved past.
I had been fly-fishing for several decades before I first decided to pursue Atlantic salmon. Actually, I was enticed by a presentation on fishing for trout in rivers that flow through the tundra in the remote Kola Peninsula in Northern Russia. Lower sections of the same rivers, below impassable (for the fish) waterfalls, had recently been opened to anglers and were considered by many to be the best Atlantic salmon fisheries in the world. So, I signed up for a week of trout fishing to be followed by a week of salmon fishing at camps operated by the Kharlovka Company.
My trip started in late June. To get to the camps, I flew to Stockholm, then a charter flight to Murmansk, Russia (the northernmost significant city in the world), then a 4-hour flight on a large helicopter due west to the salmon camp, and finally a one-hour flight on a small helicopter to our trout camp in the tundra, with three other American anglers. The camp was new and offered on a discounted "exploratory" basis, to evaluate the commercial viability of the trout fishing opportunities.
The camp's trout fishing program was unique in my experience. The tundra landscape was dotted with dozens of small lakes, and the rivers ran for short distances between them – typically the stretches were from 200 yards to half a mile long. The other three anglers came as a group, leaving me to fish by myself or occasionally with the camp manager. Each day I was assigned my own small helicopter to take me to a fishing location and then move me around to different spots throughout the day. When the helicopter left the camp in the morning it had to get over a hill, and if there was more than one passenger it could not clear the hill safely, so it took one passenger to the top, and returned to bring the second passenger, before going off for the day. The pilot would drop me at a section of river, go off to park some place, then return in 2-3 hours, to take me to another section. Helicopters, even in Russia, are very expensive to operate, and I couldn't figure out how this venture could ever be profitable. Apparently, the owner couldn't either, because it was shut down the next year.
The fishing was made more difficult for two unexpected reasons – the walking and the bugs. Traversing the porous river banks was like walking on sponges, and they were filled with treacherous holes that were sometimes hard to see. It would have been easy to cause some serious damage by stepping in one, so I had to walk very slowly. The bugs were tiny, biting no-see ums that regularly came in swarms. I've never worried much about bugs, but these got my attention, flying into my mouth and nose, and attacking any exposed skin – making it difficult to concentrate on the fishing. The flies that I really wanted to see – the ones that trout eat and that anglers try to replicate – never did show up. So, the fishing was challenging and I managed to catch only four or five fish a day, the biggest being about four pounds. There are bears and moose on the tundra, and I saw a few from the helicopter, but saw none while fishing.
The Kola is well inside the Arctic Circle, and the sun never set – just circled the sky above the horizon. If I wanted to read at midnight, there was sufficient light coming through the tan walls of my tent to do so. Even though the fishing was spotty, I enjoyed the tundra experience for its uniqueness and remoteness.
On the last day, we took a larger helicopter down to the salmon camp because we had to pick up four intrepid Swedish anglers who had been
on a two-week self-guided expedition, traveling by kayaks on the lakes and rivers in the tundra to map it for the camp owner. One of them asked me how the fishing was and I groused that I was disappointed in the lack of fly hatches. He said they had great hatches, which produced excellent dry-fly fishing. I was bummed. When I inquired as to when they occurred, he said "every day between two and five AM, like clockwork". Of course, while I was sleeping, far from the rivers. Our aquatic flies almost never hatch in the middle of the night, but then I guess that there is no middle of the night during mid-summer on the Kola.
The Kharlovka Company operates upscale salmon fishing camps on two beautiful rivers – the Rynda and the Kharlovka. I was dropped off at the Rynda camp while all of the other people on the chopper flew on home, as I was the only one staying for a week of salmon fishing, which began the next day at the Kharlovka camp. A few hours after I arrived, Peter, a very wealthy Brit and the owner of the camps, had me summoned from my cabin to meet him. He had an enigmatic reputation for being pompous, arrogant and dismissive, but also for running a first-class operation and as a committed conservationist with respect to preserving a healthy salmon population in an area where local residents have, for many years, illegally harvested salmon to put food on their tables. When I met Peter, he could not have been more gracious, taking me to his impressive private residence on the Rynda, overlooking a lovely pool fed by a spectacular waterfall – as classic a salmon fishing setting as could exist. He lived there with his Russian girlfriend, probably 30 years his junior. The two of us shared drinks and conversation, he invited me to join him for dinner which was delightful, and I left thinking that perhaps his reputation was unwarranted, or that I had just impressed him and become a special friend.
The following day the twenty or so other anglers who would be fishing at the two camps arrived. After they descended from the helicopter, he met them and invited the entire group to his home for drinks and lunch. Then he pulled me aside to say "Charles, you needn't come, since you have already seen my house", and turned dismissively away. So, this special friend was left – deflated and embarrassed by my naïveté – to have lunch alone.
When we arrived later that day at the Kharlovka Camp, we had an introductory meeting with the Camp manager, Justin, an American who now lived in Bariloche, in the Argentine Andes, on his family's cherry farm, and who managed a fishing camp in Venezuela in the winter and the Russian salmon camp in the summer. In my travels to fishing lodges and camps around the world, I have met many people living seemingly vagabond lives like Justin. There were eight British anglers at the camp who came as a group, and would fish together in pairs. Then there was myself and Anders, a big Swede who was exactly half my age, and who had fished at the camp many times. Being the odd men out, Anders and I were paired together for the week. I've never had better luck.
After the housekeeping rules were covered, the Russian manager of the camp's guides, a big and tough looking man, Volodya, addressed our group, explaining the guide system and the daily fishing program. He had a handgun on his hip. He introduced the other Russian guides (who said nothing) and then his dog – a large mongrel displaying no particular heritage. He said, "My dog is not dangerous unless you make eye contact with him. Don't ever do that. When you are walking around the camp, if you see him coming, look away to the other side." We were a bit stunned. One of the Brits said "If we forget or don't see him coming, and we make eye contact, what will he do?" Volodya responded, "He will attack your crotch, going for your balls. Please, don't make that mistake, he cannot control himself." I turned to Anders, and quietly asked "You have been here before. Is he that dangerous?" Anders whispered, "No one has tested him, but if he's as nasty as Volodya, I wouldn't want to try it".
But Anders clearly had something else on his mind. When Volodya finished, Anders asked me to join him to talk to Justin. As we approached Justin, Anders said to me "Our guide is not here". Then he confronted Justin. "Where is Valentin?"
"He came in very drunk this morning and he knows that Peter has no tolerance for that (I found out later that Peter was a reformed alcoholic), so Peter fired him."
"Well, do you have a replacement guide for us?'
"No, we will have to go to Murmansk and find someone. They will be here tomorrow or the following day."
Anders lost it. "You can't do that! Valentin knows the river and his replacement won't. And we aren't going to not fish for a day or two. Valentin guides me every time I come, and I've never seen him drunk before. Get Peter on the phone so I can talk to him."
"I will do it, but it won't help. This is the one rule that Peter won't change his mind on, and every guide knows it."
Justin called Peter, and passed the phone to Anders. They had a heated conversation, and then Anders returned the phone to Justin, who listened to Peter, then delivered the message to Anders. "Peter said that because you have come here so often, that he will hire Valentin back to guide you. But he is still drunk, and he has to sober up, so he can't guide you this evening. And if he ever does it again, he is finished."
The evening fishing was on the "home pool", right next to the camp, so a guide wasn't necessary. Anders and I went back to our cabins, put on our waders, and met to walk together to the pool. I liked him immediately, he was low key, personable, but obviously tough when it was needed. Because the fishing was often in front of a canyon wall, making a back cast impossible, fishing on the Kharlovka was strictly with two-handed spey rods, which I had never before done. My new rod was over fourteen feet long and the whole casting process was completely different and much more complicated than with conventional one-handed rods. I had watched a video to try and learn the technique but, frankly, was inept. When I saw Anders begin casting, I felt like a clown. His casts went several times farther than mine and every one was as straight and accurate as an arrow, which is critical for covering all of the water in a pool – the key to successful fishing for Atlantic salmon. We fished in the large pool about 50 meters apart for three hours, along with the Brits, all of whom were experienced salmon anglers and spey casters. Anders was steadily hooking fish. I caught a small one – my first ever – and felt pretty good. When we returned to the lodge for dinner, Justin took a fish count (every salmon camp meticulously keeps track of the numbers and sizes of fish caught), and a few of the Brits had none, a couple (and I) had one, one had two and Anders had eight, including two exceeding 20 pounds. I know that some of the Brits were dubious, but I had fished near Anders and thought he might have had more.
The next morning Valentin showed up to guide us and never said a word about what had happened. In fact, for the whole week he never said many words about anything, except to complain occasionally about the Russian government, and state how he missed the good old communist days. This was a guy who was earning well more than double what he could ever have made had the old Soviet Union continued. Both of his daughters were enrolled in engineering school in a fine university, with excellent prospects, but, strangely, he yearned for a simple and perhaps mythical past when life required no decisions (since there were no options) – at least that was the way I saw it. I couldn't see why Anders preferred him, and when I asked, he said "I think he's a good person who has had a tough life, and the other guides don't seem to like him very much. Maybe I feel sorry for him." I didn't tell Anders that my opinion was colored by the fact that I had seen Valentin snatch and eat my Snickers bar every day – telling me that the cook had forgotten to include it with my lunch.
Fishing with Anders was a joy. He was an exceptional angler, but not a consumed angler. His casting (and catching) was impressive, and mine was lousy, but he didn't care in the least. During the course of each day we would intermittently take half an hour off from fishing to sit on the bank, observe the river, and talk. He knew very little about the U.S., but loved hearing about it. I learned a lot about Swedish politics, and the Country's immigration challenges. Our age difference seemed irrelevant.
Every day we traveled by helicopter to fish different sections of the Kharlovka. Once dropped off, we walked a mile or more along the river to access the best pools. Valentin would charge out ahead of us, sometimes getting several hundred yards in front where we couldn't even see him. He never looked back to see where we were. Terrible behavior for a guide. One day we took a long helicopter ride to a tributary called the Litza, a beautiful river in a deep canyon with many cliffs and waterfalls. We were dropped off at the top of a steep hill, maybe 600 yards above the river. We walked down and had a fine day of fishing in a light rain. I caught three fish, but Anders hit the jackpot with 14, including some very large ones. Late in the day, Valentin got a call on his satellite phone saying that the cloud cover was too low and that the helicopter could not pick us up. What then? He said that we would have to walk upstream about three miles, then cross and sleep in a tent that was there for such a purpose. A man was stationed at the tent who would prepare dinner, and we would return to the main camp in the morning. We looked at the depth and strong current of the river and pointed out that crossing was not possible. Valentin said that it was not a problem, as the camp was next to a large pool and the man would bring a boat across to get us. So, we made the difficult walk back up to the top of the hill, then over rough terrain and back down to the river below the big pool where the tent was pitched. Valentin said "We cross here."
I said. "What? That's not possible. We didn't agree to that. Where is the boat?"
"No boat. Cross here."
Russian guides are nothing, if not tough. Valentin walked five yards out into the deep, strong current. Then he came back. "It's good. We cross together."
Anders (who is 6'5" and powerful) said "No way. Get the man to come with his boat."
"No boat. We go" Well, here we were with a Hobson's Choice – cross dangerously to a tent or stay and sleep on the ground. We went, with Valentin in the middle, and our arms locked together, in back and front. If one of us had slipped on a rock and fallen, we might have all gone under, but we didn't. When we finally arrived at the tent with no clothes except those we were wearing, dinner was ready, consisting of a large raw salmon on the small table, and a basket containing four or five varieties of freshly picked wild mushrooms. Frankly, they were scarier than the wading. But I reminded myself that Russians are regarded to be the greatest mushroom hunters in the world, so when in Rome….. Actually, everything tasted pretty good, and we were back at the main camp in good shape early the next morning.
During that day, I asked Anders if he could give me any advice to improve my casting. He immediately said "Before you start your cast, you should always have your fly in the water pointing in the direction that you want your cast to go. That's very important." I tried it a few times and it made a big difference. I then asked him why he hadn't pointed that out earlier. He said simply "You seemed to be enjoying yourself, and didn't ask me for advice. I didn't think it was my place to offer it." I felt like a jerk.
On the last day in the camp another group of Swedes showed up who had been exploring the tundra for Peter's mapping project. They were ripe from two weeks in the wilderness and were primed to live up to the Swedes' great reputation for drinking prodigious amounts of vodka. After dinner, Anders and I, and all the new Swedes except one were sitting in one of the cabins, drinking vodka. Then the missing Swede entered in a panic.
"Pers (who was in the room), Volodya found out that you tried to make love to his girlfriend, and he's coming here for you with a gun. Did you do that?"
"I guess so, yeh. But I didn't know it was his girlfriend."
"Pers, you gotta get out of here. He's crazy. He'll kill you."
Pers left. The rest of us fled to our own cabins. The next morning Pers was at breakfast, looking very alive though a bit sheepish – and seriously hung over. There was no mention of Volodya. We left an hour later, returning home.
The following January I got an email from Anders, asking if I could come fish with him at Kharlovka again in July. I was flattered and couldn't resist. We had a great week. I spoke only briefly and curtly to Peter, didn't make eye contact with Volodya's dog, Valentin never got drunk nor did his personality improve, we had nary a mishap, I spey casted and fished better, while Anders and I solved many of the world's political and economic problems. A fine week indeed.