By Sam Johnson, Deputy Director of Cullinary | 1776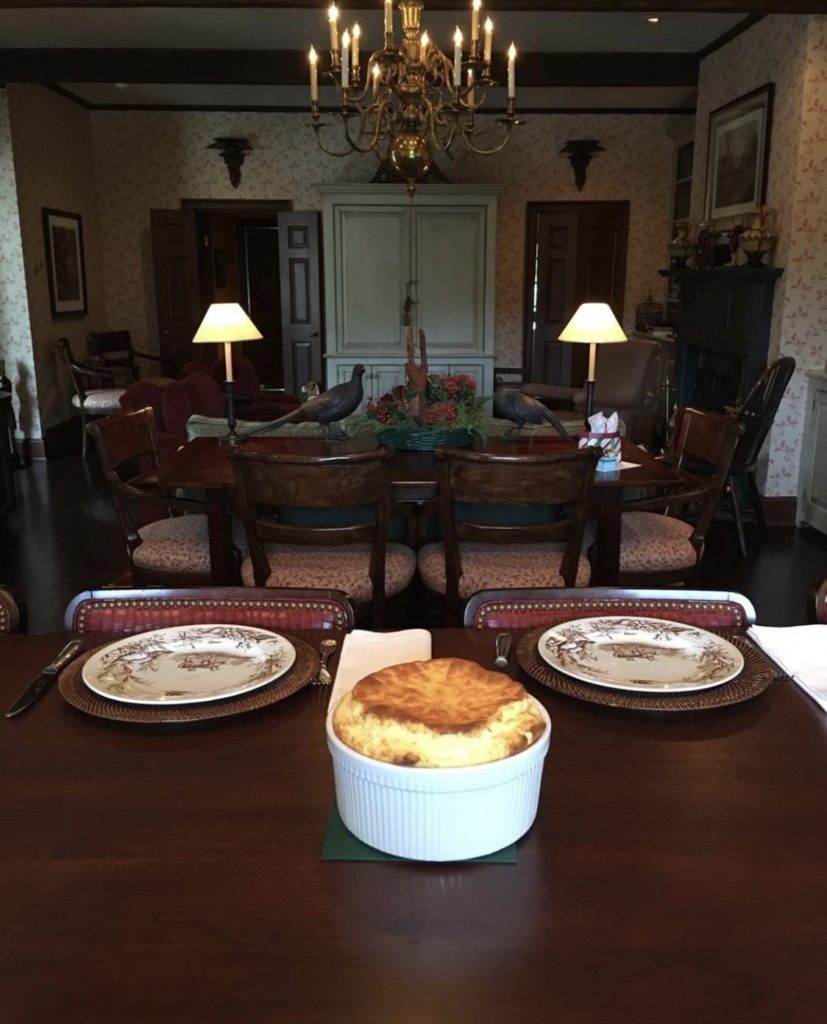 This recipe is very special to me. This is one my mother and I have worked on together to perfect and we have nailed it. This dish is sure to please at your next brunch, it hits all the southern notes and more. If you see Judy around town, be sure to ask her about this dish for your next brunch! 
Ingredients
4 cups whole milk
1 cup quick-cooking grits (not instant)
Jack cheese  3 cups
1/2 cup thinly sliced scallions 
6 tablespoons unsalted butter (3/4 stick), cut into small pieces
2 teaspoons kosher salt
6 large eggs
Pinch of cayenne pepper to taste
½ tsp garlic powder
Directions
Heat the oven to 350°F and arrange a rack in the middle. Coat a 2-quart soufflé dish or a deep baking dish with butter and set aside.S
Place milk in a large saucepan over medium-high heat and bring to a boil. Add grits and whisk to combine. Reduce heat to low and whisk until thickened, about 10 minutes.
Remove from heat and add cheese, scallions, butter, and salt, stirring until all ingredients are completely incorporated and butter is melted. Season with freshly ground black pepper and garlic cayenne. Add eggs and stir until thoroughly incorporated.S
Pour into the prepared dish and bake until puffed and golden, about 45 minutes.