January tends to be a month of winding down, clearing up clutter and cleaning up your decorations from Christmas and your bills from the same. I don't consider it really a fun month, although the snow made it a bit more exciting.  I believe it's always good to save my thrillers and suspenseful reads for January just to get your heart pumping a bit.  If you want some adrenaline in your life this month try one or two of the following novels.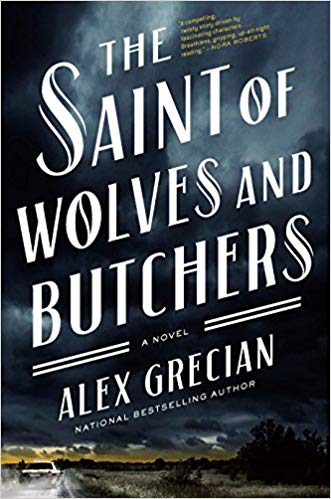 In The Saint of Wolves and Butchers by Alex Grecian the Rev Rudy is leading a congregation of followers at the Purity First Church in Paradise Flats, Kansas. It all seems above board, with Rev Rudy recognized throughout the area driving around his cheerful church van….except all is not what it seems. Skottie Foster is a State Trooper just doing her job when she pulls over Travis Roan because she is not quite sure about his companion. Travis Roan is a Nazi hunter and on the trail of an infamous Nazi Dr who has been spotted in the area by a woman who knew his atrocities first hand. Skottie isn't sure what to make of Roan and his huge wolf-like dog, Bear, but as bodies start to pile up, she has to admit there are some pretty weird things going on in Kansas.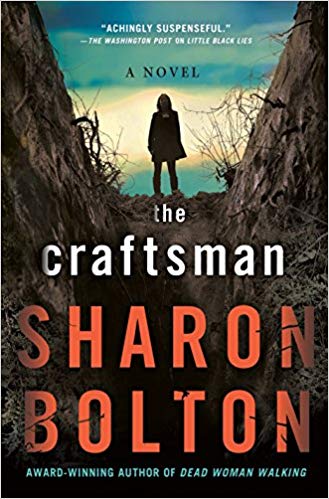 The Craftsman is a bit more gothic in nature. This thriller begins in Lancaster England, 30 years after the conviction of Larry Grassbrook for the murder of several children by burying them alive in his beautiful hand crafted coffins. Florence Lovelady was the policewoman who caught him and now she is back in town to attend his funeral. Once in town, however, Florence starts to doubt that she caught the right man, despite his confession. The village has a wonderful eclectic group of characters, including witches, a dwarf and bellicose teenagers, but they all blend together to create a sinister town rife with superstitions and lies. Florence has to figure out who the real killer is quickly because her teenage son has disappeared and may be the next victim.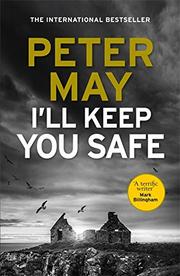 Peter May will take you from the streets of Paris to the Hebridean Islands of Scotland in his latest thriller, I'll Keep you Safe. Niamh and her husband, Ruairidh, own a company that creates Ranish Tweed. Their tweed competes with Harris Tweed for business and the pair are visiting Paris to secure a new deal. When her husband suddenly dies in a car bomb Niamh suddenly becomes a suspect in his murder because she suspected he was having an affair. When she returns home to bury her husband, things get a complicated and she finds herself fighting for her life. Her family and her husband's family do not get along and were not thrilled when Niamh and Ruairidh got married, so there is not a great deal of support back in her hometown. She doesn't really know who she can trust, especially after being betrayed by the one person she loved the most. This a great thriller that also gives you beautiful images of the Scottish landscape…it's a win-win as far as I am concerned.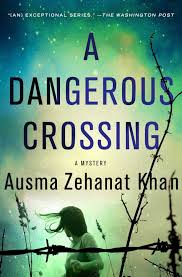 A Dangerous Crossing will take you to another beautiful exotic location: Greece. But rather than getting to enjoy the beaches and ancient architecture this mystery thriller will immerse you in the world of the refugees who are huddled in the camps seeking asylum. Facing the cold, illness and starvation, the refugees also face other atrocities that someone will do anything to cover up. When a young woman from Canada who is working to help the refugees disappears, Rachel Getty and Esa Khattak set off to find out what happened to their friend's sister and bring her home. There are multiple narrative threads that keep you fully engaged from multiple perspectives. I found this book fascinating and became saddened by the figures at the back of the book that educate the reader about the Syrian refugee crisis and why these people are fleeing their homeland. It's a complex issue and author Ausma Zehanat Khan has done a wonderful job creating the tense environment and resentment that exists in and around these camps.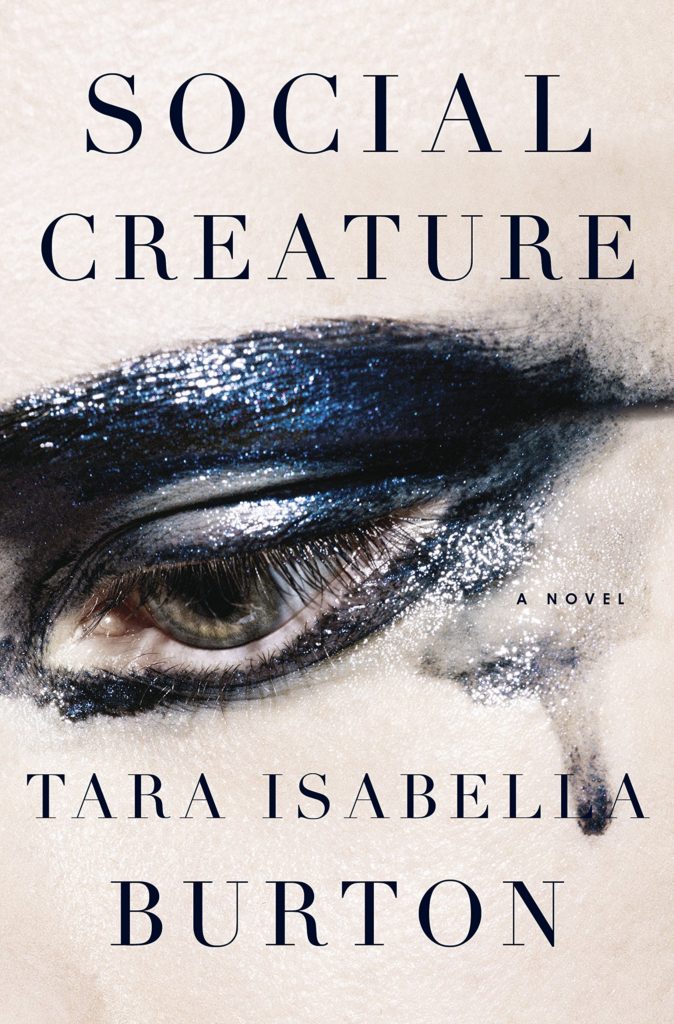 And the last book I recommend is the crazy modern thriller called Social Creature by Tara Isabella Burton. All I can say is wow what a ride. It reminded me a little bit of The Great Gatsby for some reason. Perhaps it was the characters. Louise is fighting to make her way in New York City. She's 29 years old and works three jobs just trying to survive and then, while tutoring she meets Lavinia. Lavinia is an absurdly rich 23-year-old whose parents live in France. She has been left to her own devices and of course spends her evenings partying and creating her social media proof of what a great life she has. She seems to have no boundaries or rules, yet everyone is drawn to her. As the story unfolds, Lavinia's ability to use and manipulate others becomes a dangerous game which Louise is trapped in. From beautiful clothes to beautiful people staying out late, creating images they consider art, Louise is hooked and finds her life falling apart as she becomes more and more at the mercy of Lavinia. Or is she really? Who are we really in this digital age and how can we really know anyone else? They only show you what they want you to see and maybe that curated lifestyle can let a dangerous person hide beneath the veneer. This is a fun read and left me wanting to read just one more chapter.
So I hope these will get your heart beating a little faster as we make our way through the cold months to follow. See you next month and keep reading!