OK I am still waiting for cooler weather but I did get one beautiful cool weekend that gave me a glimpse of fall.  I took advantage of it and spent an entire afternoon on my new porch reading and enjoying the hummingbirds, who seemed curious about my books and kept buzzing me every few minutes. Here are just a few selections from my porch stack!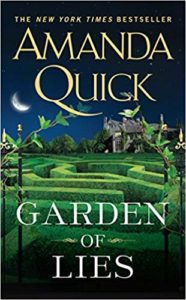 Garden of Lies by Amanda Quick – Historical romance/ mystery Anne Clifton works for Kern Secretary Agency and when Ursula Kern, the owner shows up dead, Anne is determined to discover who killed her good friend. When she informs a current client that she can no longer work for him as she must have time to investigate the murder he decides he is going to join her in the search for the killer.  This a just a fun and easy read to end your summer with.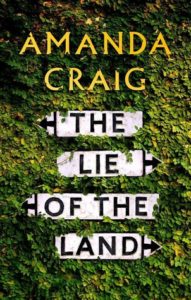 If you want something a little more challenging, try The Lie of the Land by Amanda Craig. I discovered this novel at a bookstore in London and it's a lovely little British psychological suspense novel. Quentin and Lottie Brenin can't afford to divorce, and they also can't afford to continue living in London, so they decide to move to Devon for a while, so they can save up a bit of money by renting their London home.  This is about their relationship, about country life versus city life, about betrayal and family.  It just so happens that the house they rent in Devon is the scene of an unsolved murder from years ago.  Of course, they don't discover this until after they have moved in.  This is an exploration of what happens when you don't get everything you want- a child, that perfect university acceptance, a faithful spouse or a glowing career. You aren't truly who you are until you are tested by failures.  It's easy to be lovely when everything goes your way but it's who you are when you are knocked down that really defines you. I was curious after reading this novel if this was really the situation for some couples in the UK and low and behold this is really an issue for quite a few people wanting to divorce….they can't afford to live apart and so end up splitting the house in some way and continue to live together, even after they get a divorce.  I can't imagine how that might affect you mentally, but to me this book seems very real in terms of the emotional upheaval.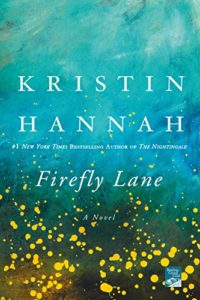 Firefly Lane was written in 2008 by Kristen Hannah and was a New York Times Bestseller. It is about friendships and how ambitions can destroy the most important things in life. It's 1974 in Seattle and Kate Mularkey is a young girl who never seems to fit in.  This outcast becomes intrigued when a new neighbor moves in across the street and soon they become friends. Tully is the epitome of cool and determinedly drags Kate along with her as she sets out to scale the social ladder and then the career ladder on her way to becoming a TV Anchor. Tully has no time or interest in romance but Kate lives for it.  Each of them values something different and that ends up creating tension and threatens to destroy their friendship.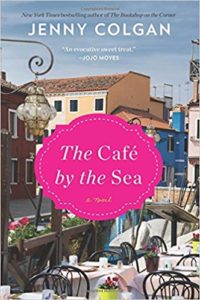 The Café by The Sea by Jenny Colgan is one of my favorite summer reads this year because it is light and fun and takes you to another place- the Scottish Islands.  It also is full of recipes and talks about food a lot which I always appreciate. Travel and food are two of my favorite hobbies besides books! Flora MacKenzie is a young paralegal living in London who ends up being sent back to her native Island of Murce (fictitious Scottish Island) so that she can handle legal issues for a bigwhig American building a resort there called The Rock. Flora left feeling distance from her birthplace and isn't keen on returning. Her mother passed away and her father lives on the family farm with her three brothers, Innes, Hamish and Fintan.  Somewhere in the midst of all of the chaos of coming home Flora finds a peace and reconnection with her mother through cooking. Colgan highlights the difference between city life and island living as well and the importance of food to a culture and to the sustainability of an area, favoring locally grown versus resorts who import foods in. There is a lot going on in this novel but I especially loved the description of London and of the Scottish Islands.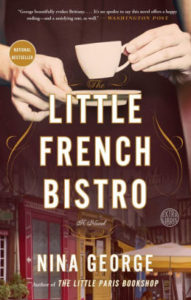 The Little French Bistro: A Novel by Nina George. Fiction in another country.  Takes place in Brittainy. Marrianne has been married to Lothar 41 years and on a trip from their native Germany to visit Paris she reaches her breaking point. Attempting to end her life, Marrianne jumps from a bridge only to be saved by a homeless man. Marrianne manages to escape and is drawn to the coast. Brittany, the "end of the world," provides this desperate woman a chance to rediscover herself.  I absolutely adored this book because it speaks to how new places can call to you and open you to another part of yourself.  New friends who have no notion of who she once was allow her to blossom into her creative self. There are multiple different stories within this novel.  Each character has a thread and a tale to tell but it the small village and the place of beauty and art within that community that really speaks to me and made me reluctant to close the book in the end.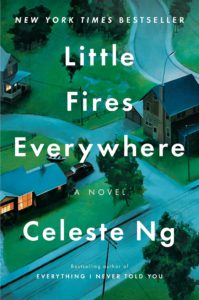 I have had several people who recommended Little Fires Everywhere by Celeste NG. I finally picked it up recently and could see why so many people loved it.  This is a story about secrets, and prejudice.  Mia Warren, a very successful if reclusive photographer, has a daughter named Pearl and they take center stage in this novel. The reader is unsure why…but they never stay in one place for very long. Suddenly they have moved to Shaker Heights, Ohio and managed to put down roots, but will it last? This is a planned community and the Warrens are anything but planned. As they become more and more involved with their neighbors and make friends, more and more questions start to surface, and things get tense. What would make you pack up and run? What would it feel like to never stay one place for very long? It's a great story with characters that you will care about and you will find yourself second guessing what it means to be a family, to be a mother. How does art or creativity define who you are? This book has won numerous awards and it is no small wonder.
Enjoy the start of cooler weather and celebrate the start of school with a trip to your local bookstore to stock up on your own book list!