I don't know about you, but I am ready for some cooler weather. I have always said I love living in Virginia because we get to experience all four seasons and this last month has made me ever more aware WHY I appreciate all the seasons: I can't handle too much of any one thing for too long and we have had way too many 90 degree and above days for my liking.  I don't even want to lay by the pool but have retreated indoors to a cool corner to read whenever I can find the time. Unfortunately, this month we have spent most of our time moving into a new home and there is little time to sit and crack a book. What is a bookaholic to do? Why audible books of course. Nothing makes packing, moving and unpacking go quicker than a book on tape. It's the only way I can bear it all.
So here are my choices this month for you to read or listen to as you do your chores or drink iced tea on the porch. Most of these are thrillers or true crime because this genre tends to make me work faster and I find I don't want to stop working because then I would have to stop listening!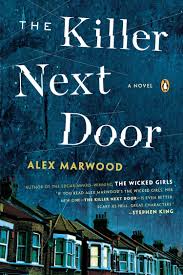 The Killer Next Door by Alex Marwood is a real spooky, blood and guts thriller with loads of atmosphere and gruesome descriptions so just beware if you tend to be a bit squeamish. 23 Beulah Grove is a place filled with secrets in the South of London.  It is a place for the down-and-out who only real requirement is anonymity. From the creepy lecherous landlord to the horrible stench that continually seeps from ever clogged drains, this is not a place you would want to live. And guess what?  There is a serial killer in their midst, surprise surprise! This might seem a bit cliché but trust me, Marwood does a good job letting the reader get to know each of the characters and understand their back story and it lends you to empathize with their traumas as the plot unfolds. An unexpected accident leads them to all work together and creates a bit of a strange thrown together family that you begin to root for.
Blood in the Water by Gillian Galbraith is more standard detective fare and you are introduced to Alice Rice, a very capable detective working in Edinburgh, Scotland who suddenly is faced with bodies beginning to pile up. Ok, yes, there is yet another serial killer on the loose only this time in Scotland…and this time it isn't the poor and desperate being killed but the well-heeled professionals of New Town. Alice must try and figure out what connects all of these victims together quickly because the killing doesn't look likely to end.  This is a bit more genteel and less gory than the previous tale.  I especially enjoyed the courtroom procedures which of course differ from those in the US. You might find yourself looking up a few terms as I did so that I could keep up with this fascinating murder enquiry.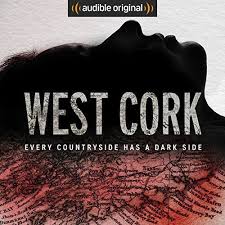 For a real murder mystery look no further than West Cork.  It is really like a podcast in its format. It is only available on audible books and it has episodes which are quite addictive. It is a true crime investigation about a 20-year-old murder in the West part of Cork County, Ireland. A young French woman who owned a vacation home there was brutally murdered and while one man is still considered to be the prime suspect, no one has been charged with the crime. Two investigative journalists, Jennifer Ford and Sam Bungey, guide you through the long exhaustive years of the investigation on this crime and they interview both the prime suspect, the villagers, relatives and witnesses who are involved. It is fascinating and very disturbing. Sometimes truth is much more compelling than fiction. You are left to draw your own conclusions as to who committed this cold case.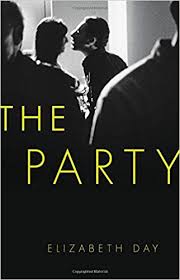 For the more psychological thriller, The Party by Elizabeth Day, might be just the ticket.  It reminded me a bit of an F. Scott Fitzgerald story because it is all about the haves and have-nots and how one man's complete obsession with his best friend can create a poisonous situation. And no…there is NO poison used, so that wasn't intended as a pun.  We slowly come to learn there was an "incident" at a party given for Ben's birthday.  Ben's best friend, Martin, and his wife, Lucy, attend this party and somehow the police are involved.  Bits and pieces come out through Lucy's diary while she is getting therapy at a clinic.  Why she has to undergo treatment we don't really know until the end.  Martin's side of things emerges as he is being interviewed by the police. Both of these narratives are somewhat suspect, which in turn makes you a bit weary as you read.  It is a lovely little foray into psychology and perhaps even into the behavior of a psychopath. That's all I can say without spoiling things, but I really enjoyed it!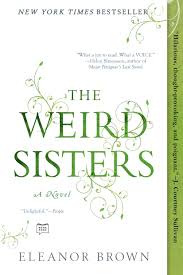 Now, for those of you who are not into thrillers (yes, that is you Leigh Ann), I give you The Weird Sisters by Eleanor Brown. What a wonderful story about the crazy connection sisters have! There are three Andreas sisters: Rosalind, Bianca and Cordelia, all named for their father's favorite characters from Shakespeare.  They do not especially like one another and have only returned home to care for their mother who is undergoing treatment for cancer.  Yet each of the sisters has a secret, a reason they are returning that has nothing to do with caring for their sick mother.  Cordy has never grown up and she is going to be forced to face reality very quickly, Bean (Bianca) is running from horrible mistakes she made chasing after a glamorous life in New York and Rose needs to find the courage to step out in the world. They have all been running away from so many things for so long but during this long difficult summer they may find that the answers are right where they grew up.
So I hope you enjoy these audible books I have suggested and if you don't have audible books, never fear, all but West Cork are available as books or in Kindle formats. Stay cool and enjoy the dog days of summer!