Well I think Spring is here…finally, and I am back from my ramblings in Ireland and London with several books I crammed in my bags that I want to share with you in preparation for summer reading. Next month you get the full summer reading list so get ready!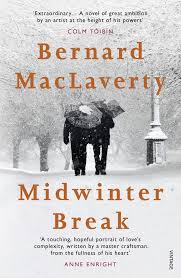 If you can stand to read about A Midwinter Break then you might enjoy this tale from Bernard MacLaverty. Midwinter is the bleak time of year when we all long for escape to something new and Gerry and Stella Gilmore are setting off from their home in Glasgow Scotland for a week exploring Amsterdam. Gerry doesn't know it but Stella has decided to tell Gerry she is leaving him to try and live a more contemplative life. Originally from Belfast the reader discovers the traumas the couple have endured…leading to Gerry's drinking and Stella's need for something more. It is a sad look at how lives unravel and how hard it is to keep partnerships together but that if love exists underneath it there is always hope. This is honest writing that has a subtlety I find beautiful. Ordinary moments are made extraordinary in their tender wistfulness.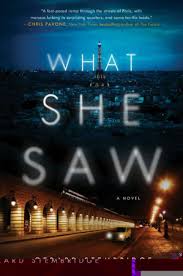 What She Saw is a new thriller by Irish writer Gerard Stembridge and it kept me company when I was stuck in an airport for nine hours. It says something that I read the entire thing in one sitting! American, Lana Turner Gibson is going through a manic episode when she decides to leave her husband on holiday in Dublin and fly to Paris on a whim to see a Hopper art exhibit. Due to the fact that she isn't taking her meds as she should she ends up getting herself in trouble and seeing something she shouldn't. What follows is a mad race through the streets of Paris to try and find her stolen passport and plane tickets. Sex, drugs and politics all play a part in this novel and if you pick up the paperback take a look at the authors notes at the end. They are worth the read!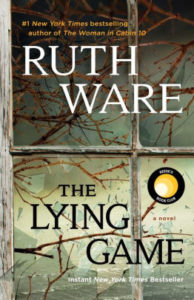 Ruth Ware is well known for her thrillers and The Lying Game: A Novel is another one of her blockbusters that was published last summer. When the sickness of her mother causes Isa Wilde to attend Salten House School, she meets and becomes friends with Kate Atagon, Fatima Qureshy and Thea West. This English boarding school, set among the beaches and tidal areas of The Reach, becomes the setting for their game which has the power to touch them even after they have been forced to leave the school. Their reunion, years later, uncovers their darkest fears and secrets. A body has been discovered and the girls know whose body it is …or was!
All of them have something to lose if the truth comes out. It's a great little thriller!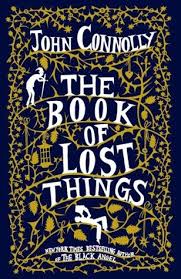 John Connolly is an Irish writer who normally writes crime drama and mysteries, but he has departed from his usual genre to write The Book of Lost Things which is more of a dark fantasy novel which uses some of the fairy tales you may have grown up with but with rather a grim (no pun intended) twist. His protagonist is a young twelve-year-old boy living in World War II London who is named David. David is trying to cope with the death of his mother. When his father becomes involved in a new relationship David starts to have episodes where he sees visions of a strange world where a Crooked Man wields power and wolf like men attack humans. The characters of Snow White and the Seven Dwarves, Little Red Riding Hood and Sleeping Beauty are all woven into the novel in unexpected ways and while the characters are from fairy tales the subject isn't childlike at all. This is a clever coming of age novel that takes a boy and shows how he learns to become a caring and responsible person through his struggles and trials. What makes a family? What are you willing to sacrifice to have your desires rule supreme?
These are just a few of the books I discovered on my trip but just wait….next month I will give you a longer Summer reading list to get you started on your poolside pile of reading materials! Try and enjoy the beautiful spring flowers and get yourself prepped for summer weather…it is right around the corner.