As I prepare for Thanksgiving Day in my household, I am also planning for Christmas and starting to plan my Christmas list. With that in mind I have a great Christmas list of books you might want to give as presents this year….or perhaps buy one as a reward to yourself for getting your holiday shopping done quickly!
We Have Always Lived in the Castle by Shirley Jackson has been re-released as a Penguin Classic and is a wonderful small book that centers around the family estate of Constance and Merricat Blackwood. They are isolated from the village and the reader is slowly let in on the history that left these two women living alone. It is a mystery that slowly unfolds as Merricat has to deal with a visit from cousin Charles. Their carefully ordered lives are thrown into an uproar and Merricat struggles to make her sister see the danger. This is a very quick read and perfect to curl up with after the holidays.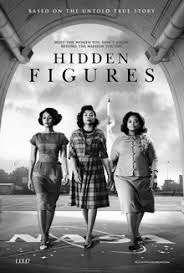 You may have already gone to see Hidden Figures in the movie theatre but it is worth reading the book that the movie was based on. Hidden Figures: The American Dream and the Untold Story of the Black Women Who Helped Win the Space Race is written by UVA alumni Margot Lee Shetterly and tells the true story of Katherine Johnson, Dorothy Vaughan and Mary Jackson as well as Christine Darden, who later becomes part of the Senior Executive Service. These four women were remarkable in so many ways. As African American women working at NASA in the 1960s you can imagine the prejudice they encountered. They were incredibly talented mathematicians who didn't let their obstacles keep them down and it is a very moving and inspiring story that everyone will love.
The next few novels have just come out in the last few months and should be easily found at our local bookstores.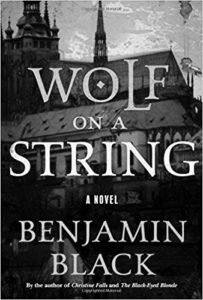 If you are in the mood for a historical crime novel try Wolf on a String which takes place in 16th century Prague and follows Christian Stern as he arrives in the city only to stumble onto the body of a young woman who has had her throat slashed. This is his introduction to the court and intrigue of the Holy Roman Emperor Rudolf II. Author Benjamin Black introduces us to the eccentric Emperor as Christian navigates his way through the complex and intricate politics of this foreign land and he tries to prove himself as a scholar and alchemist. He gains the trust of Rudolph but lands himself in the middle of a huge power struggle that could end his life. The writing is tight and the suspense is sustained throughout so it would make a wonderful gift for those who enjoy a good mystery in a different age.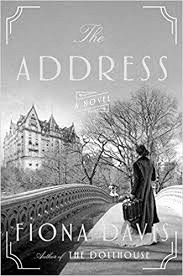 Fiona Davis, author of The Dollhouse has just released her newest novel, The Address. In 1884 Sara Smythe manages to stumble into a job which transforms her into the first female manager of the newly constructed apartment house The Dakota in New York City. In 1985 Bailey Camden is struggling to overcome her disastrous fall from grace due to alcoholism. Her cousin gives her the opportunity to oversee the renovation of her lavish Dakota apartment and suddenly Bailey starts to learn more about the legacy of Theodore Camden, the famed architect of The Dakota who was killed by a woman named Sara Smythe a hundred years before. The tale unfolds as both women tell their stories and secrets begin to be revealed which will change the course of history forever. First let me tell you that this is a novel and it isn't based on the real architect of The Dakota, so while there are some accuracies regarding the history of the apartment complex, please take it all with a grain of salt. It is still a good read and it will take you back to the 1880s.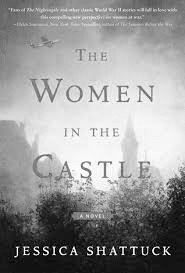 The Women in the Castle by Jessica Shattuck is another novel with female protagonists. Marianne von Lingenfels is a woman on a mission….she has been charged with finding and protecting other resistance widows. She is matter of fact and not to be deterred and she has a righteous indignation about the world the Nazis tried to create. She cannot understand those who did not stand up against his rhetoric but life is not always so black and white. As three widows of conspirators of the assassination attempt made on Hitler come to live together after the war, their experiences and backgrounds clash, even as they begin to grow together. These women were the everyday Germans who were dragged into a conflict before they had time to grasp the consequences of everything they did or said. What allowed Hitler's talk to take hold in this society and how were everyday people able to ignore what was going on. What did those were appalled by what was occurring have to do to try to save their country. I really enjoyed this story and felt that Shattucks background as a half German led her to create a novel that begs people to understand how many good people can easily be swept up into a movement before they realize the horror in which they are participating. It offers a glimpse into the sadness and fear as well and shame and confusion brought on by Hitler's rise.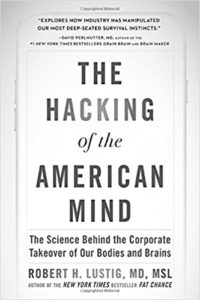 If you prefer nonfiction or have to get a gift for someone who enjoys this genre then look at The Hacking of the American Mind by Robert Lustig. Not only is it a fascinating look in to the neuroscience of our dietary choices it may also help you to stick to your New Year's Resolution to eat healthier. It is actually a bit scary! Dr. Lustig is an American pediatric endocrinologist and Professor of Pediatrics in the Division of Endocrinology at the University of California, San Francisco, where he specializes in neuroendocrinology and childhood obesity. He is certainly qualified to speak about some of the dietary issues we all face these days. His controversial belief that fructose contributes greatly to our obesity problem in the USA led him to write this book where he lays out how corporate America has kept us forever in a loop of desire and consumption for their own monetary gains. He explains with humor and clear writing how our body and minds work regarding our addiction to dopamine and how our constant cravings and desires can chemically destroy our ability to achieve happiness. Our temptations, whether they are for sugar, drugs, social media or porn are ramped up due to our stress levels and have led to an epidemic in this country of addiction, anxiety depression and disease. These desires are played upon with the coming of neuromarketing and these desires have left us trapped. He offers some suggestions of how to break out of this mess and get control back so that you are able to make better and more informed choices.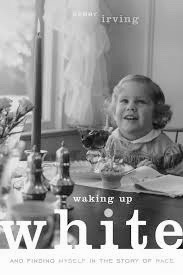 My last offering for this holiday season is Waking Up White and Finding Myself in the Story of Race by Debby Irving. I honestly think every white American should read this book. It doesn't really matter where you grew up, this book will cause you to look at your life and your culture and beliefs. I love the fact that after every chapter there are some questions for the reader so that you can truly examine where you stand on issues of race. Most white people I know do not believe they are prejudiced but they also may not feel comfortable around issues of race. In light of this past summer in Charlottesville, I believe we are called upon to start looking at our relationships anew and do more to be part of a solution rather than ignore things. This book is just one way to start examining what impact our lives as "white Americans" have on other races who strive alongside us to have a better life and live in harmony. I believe that this is a book that might be enlightening and profoundly useful as we move forward in the New Year.
Happy Holidays everyone and I truly hope 2018 brings comfort, joy and peace to all of you!