Around this time of year I get "itchy feet" and long to pack a bag and travel to parts unknown.  If you are like me and dream of travel but you can't get away right now, books are a great way to transport you to other places and other times…at least you will get a mental break!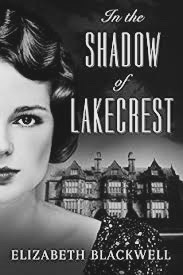 If you don't want to go too far afield try In the Shadow of Lakecrest by Elizabeth Blackwell which takes place in 1928 Chicago. It has the flavor of Daphne du Maurier's Rebecca. A young woman, Kate, looking to escape her past, falls for a handsome young man on a transatlantic crossing.  She believes all her prayers are answered when the wealthy young man is equally smitten with her. She is not, however, the bride his family would have chosen for him.  As the new Mrs. Matthew Lemont Kate finds she has very little say in her day to day life.  Her mother-in-law, Hannah, wielded the real power and was not about to turn the running of the family home over to Kate.  She was also not about to let Kate take her son away from her. Underneath all of the family tension is the sinister disappearance years earlier of Matthew's aunt Cecily. This is a novel full of twists and turns and I especially liked the way Blackwell ended the story.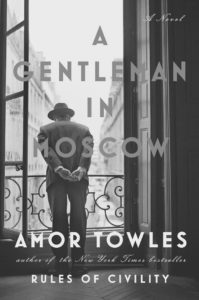 Taking place around the same time, but a world away, A Gentleman in Moscow is set in 1928 Moscow.  Amor Towles is a beautiful writer whose lyrical style will be sure to capture your heart. Count Alexander Rustov finds himself consigned to house arrest by the Bolsheviks at the Metropol Hotel. His once sumptuous suite has been confiscated and he is transplanted to a small room near the attic.  Despite being detained and imprisoned, the Count comes into his own through his acquaintances at the hotel.  He is a man of purpose and a true gentleman in every sense of the word.  With style and wit we see the world change around him.  His elegance and aplomb keep him a gentleman to the end.  Through his tutoring and relationships with others we are taught some of the small distinguishing aspects that define a gentleman or lady's behavior.  Small details of a person's behavior define who they are and what they value.  Towles has a masterful way with words as he weaves food, love, espionage, politics, philosophy and class together to create a socially captivating tale that will make you feel as if you were right beside the Count as he elegantly glides through the political turmoil of the time.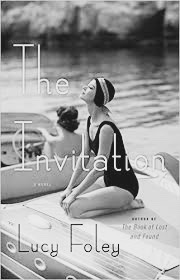 If you want to bask in warmer climates you may want to investigate The Invitation by Lucy Foley.  The novel begins in 1953 Rome as Hal, a young struggling journalist, gets the opportunity to enjoy an evening in the upper circle of Roman society.  He is enchanted by the privileged life as well as by a beautiful young woman.  A year later Hal gets another lucky break and once more is thrust into the upper echelon of society. An Italian Contessa has hired him to report on a movie she has made that will be featured at the Cannes film festival.  She has invited Hal to travel with her and her entourage on her yacht.  The group includes an Italian actress, an American star, a reclusive director and the young woman he had met in Rome…Stella. Unfortunately Stella is married to a very controlling American and slowly we begin to unravel her tale.   Beautiful descriptions of Rome as well as the lovely Italian coast make this a true escape for the senses but it also wraps multiple stories together in a very readable way. While Foley's writing style is not as sophisticated as Towles, this is still a thoroughly enjoyable book that will have you feeling the warm summer breezes of Italy.
So if you can't get away physically this March, try taking a mental break and explore other places through reading.  Just think…you don't even have to pack your bags!